The Light Aircraft Association and the Guild of Aviation Artists are holding the UK's 5th Art Contest for 6-17 year old young people.
Prizes in each age category (6-9, 10-13,14-17) include art equipment and an opportunity to meet the UK's top aviation artists in London.
With the theme of 'Design your perfect aircraft' chosen for the 2022 competition, it is hoped that the youngsters will be inspired by the 'behind the scenes' work of aviation industry specialists.
The brief asks them to consider:
What is your perfect aircraft?
What would power it through the sky?
Would it be big or small?
What special features would make pilots and passengers excited to be in the air?
The UK prizewinning paintings will be entered in the International Competition, run by the Federation  Aeronautique Internationale, and will be forwarded to Lausanne to compete with entries from across the world. Winners receive bronze, silver and gold awards.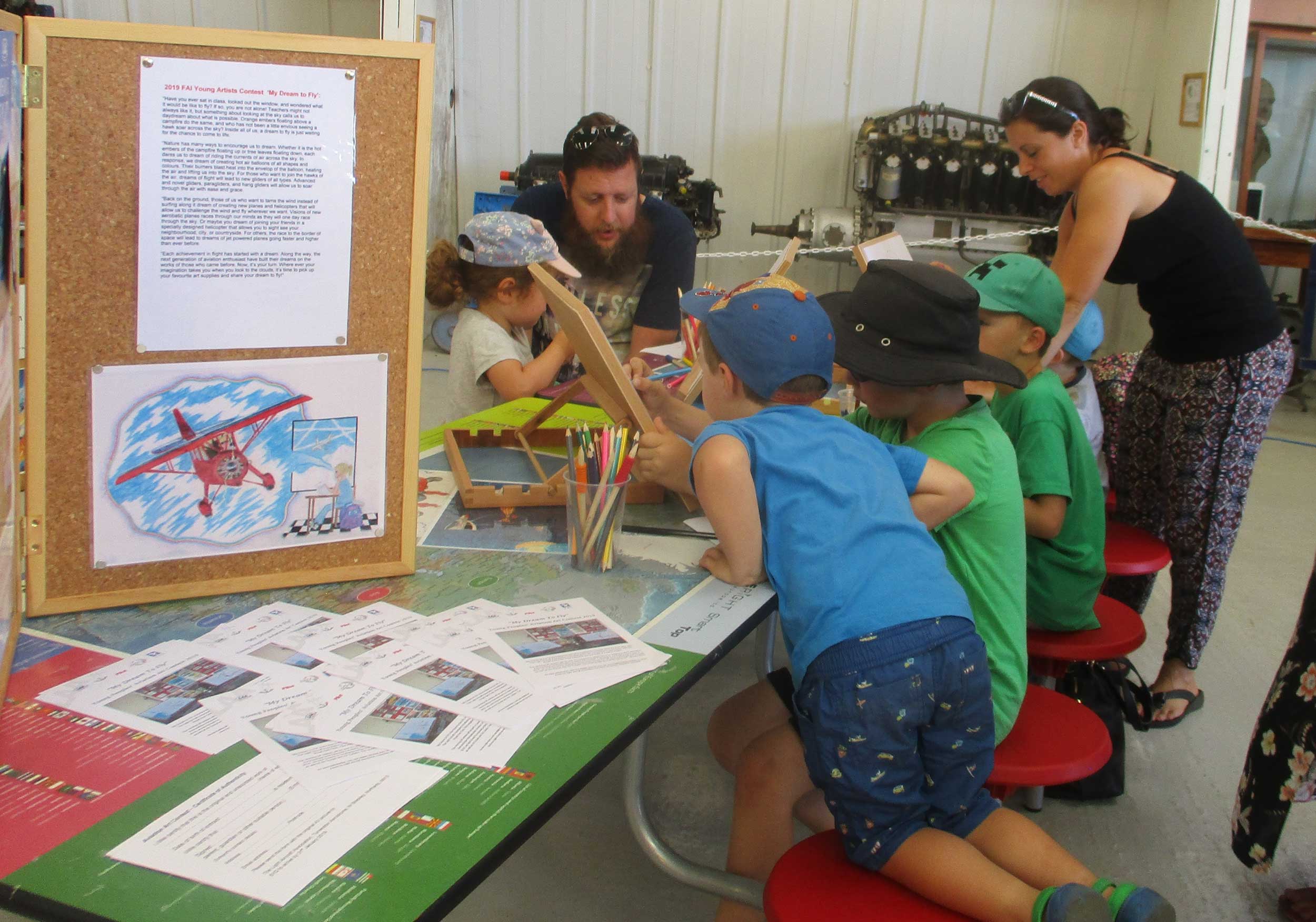 All the rules for entry to the competition are on the LAA website and on the Federation Aeronautique Internationale's website. Closing date for entries is 31 January 2022.
Throughout the year the LAA encourages young people to participate in the competition and you can join them at Shuttleworth's Air Shows where easels, paper and colours are provided.
The Young Artists Contest is open to youngsters between the ages of 6 and 17, with FAI gold, silver and bronze medals and diplomas presented to the top three artists in each of the three categories:
Group I – Junior Category (Date of birth between 1 January 2012 and 31 December 2015).
Group II – Intermediate Category (Date of birth between 1 January 2008 and 31 December 2011).
Group III – Senior Category (Date of birth between 1 January 2004 and 31 December 2007).
Entries before 31 January 2022 to: Light Aircraft Association, Turweston Aerodrome, Northants, NN13 5YD.