The Light Aircraft Association (LAA) has launched its 2020 Armstrong-Isaacs PPL bursary scheme a month earlier this year, with the aim of offering added Covid-recovery support to student pilots under the age of 30.
At the same time, the Vintage Aircraft Club (VAC) has launched its 2020 Liz Inwood Scholarship named after the late Tiger Moth instructor, which enables a PPL holder under the age of 35, to gain five hours of tailwheel instruction to allow them to progress to vintage, classic or other types.
The Armstrong-Isaacs fund, provided by legacies from former Association luminaries David Armstrong and John Isaacs, has long been an important part of LAA support for younger aviators.
This year, five bursaries of £1,500 are being offered to support young pilots already in training. The additional funding will help them complete their courses at a time when money starts to run out.
The funds will be lodged with the flying school of their choice and must be used exclusively for flying training or flight examinations. To qualify for a bursary a pilot should be under 30 years of age, have completed a minimum of two hours solo training and have gained the necessary medical and ground qualifications to continue their training.
"These funds offer support to young pilots who have already demonstrated their commitment to flying'" said LAA CEO and Armstrong-Isaacs trustee Steve Slater.
"The latter stages of the PPL are particularly financially challenging, with longer cross-country flights requiring greater outlay in aircraft rental costs. These bursaries may enable students to complete their training, when perhaps they may otherwise have had to suspend or even forego the completion of their course and this is going to be particularly important in the post-Covid era."
Applications opened on Monday 3 August. To apply, complete the form which can be downloaded here from the LAA website. The deadline for applications is Friday, 30 October 2020. Following a selection process, successful recipients will be contacted in December.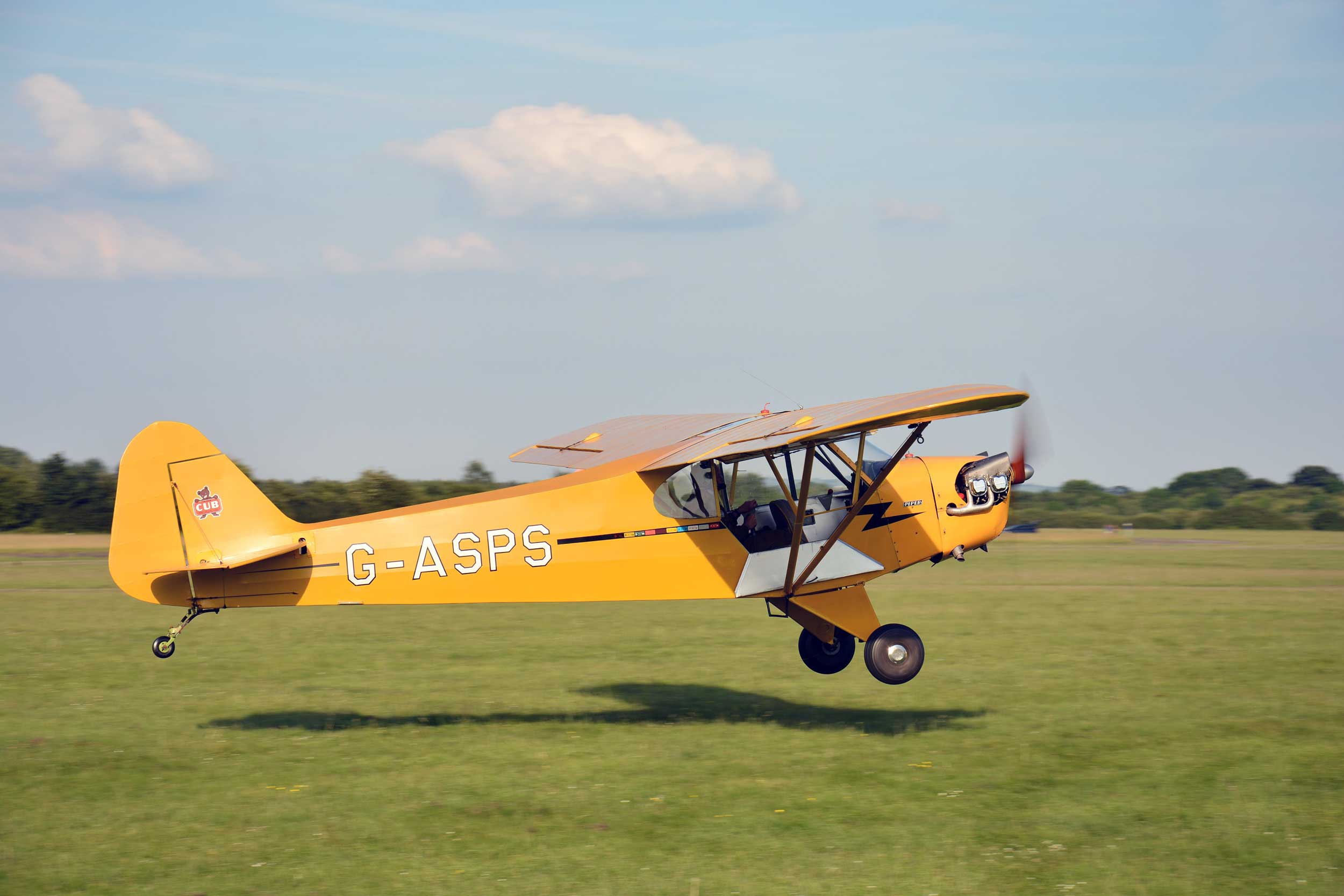 The Vintage Aircraft Club's Liz Inwood Taildragger Scholarship is named in memory of the late Tiger Moth pilot and flying instructor Liz Inwood.
It offers five hours flying to a PPL, NPPL or LAPL licence holder under the age of 35, to assist them in transitioning from nose wheel designs to tailwheel types, potentially opening the door to flying vintage and classic types. It may also allow access to flying or even becoming a syndicate partner in a wider range of fun-to-fly aircraft, which are often much cheaper to acquire than contemporary nosewheel GA types.
The award is funded by donations from VAC, the LAA and the Inwood estate. It enables the use of a suitable flying school aircraft and instructor, selected to suit the recipient's location. An application form can be downloaded from the VAC website (link at bottom of page).