Pros
Well-built
Good form factor
Good remote trigger
Cons
Non-intuitive controls
Less than average instructions
Hard to remove memory cards
Flyer Verdict
If you want an immersive video experience, then the PixPro SP360 is a good value place to start. Just be prepared to invest some time setting up
+VIDEO Unless you've been living in a non-Internet-enabled cave, you'll probably have you seen the 360º video of the Blue Angels flying in super close formation. It's taken from the cockpit and is, frankly, a bit scary. But once you've got your breath back, you'll realise that the photography and its associated technology are almost as impressive as the flying.
High quality 360º photography has taken a big step into the consumer arena with Kodak's PixPro SP360 4K, so in the absence of five F/A-18s we took advantage of a sunny day and a Cessna. We were sent a dual pro pack, i.e. two cameras in order to shoot video for later processing into 360º footage. The good news is that the little cubes look pretty neat and feel well made.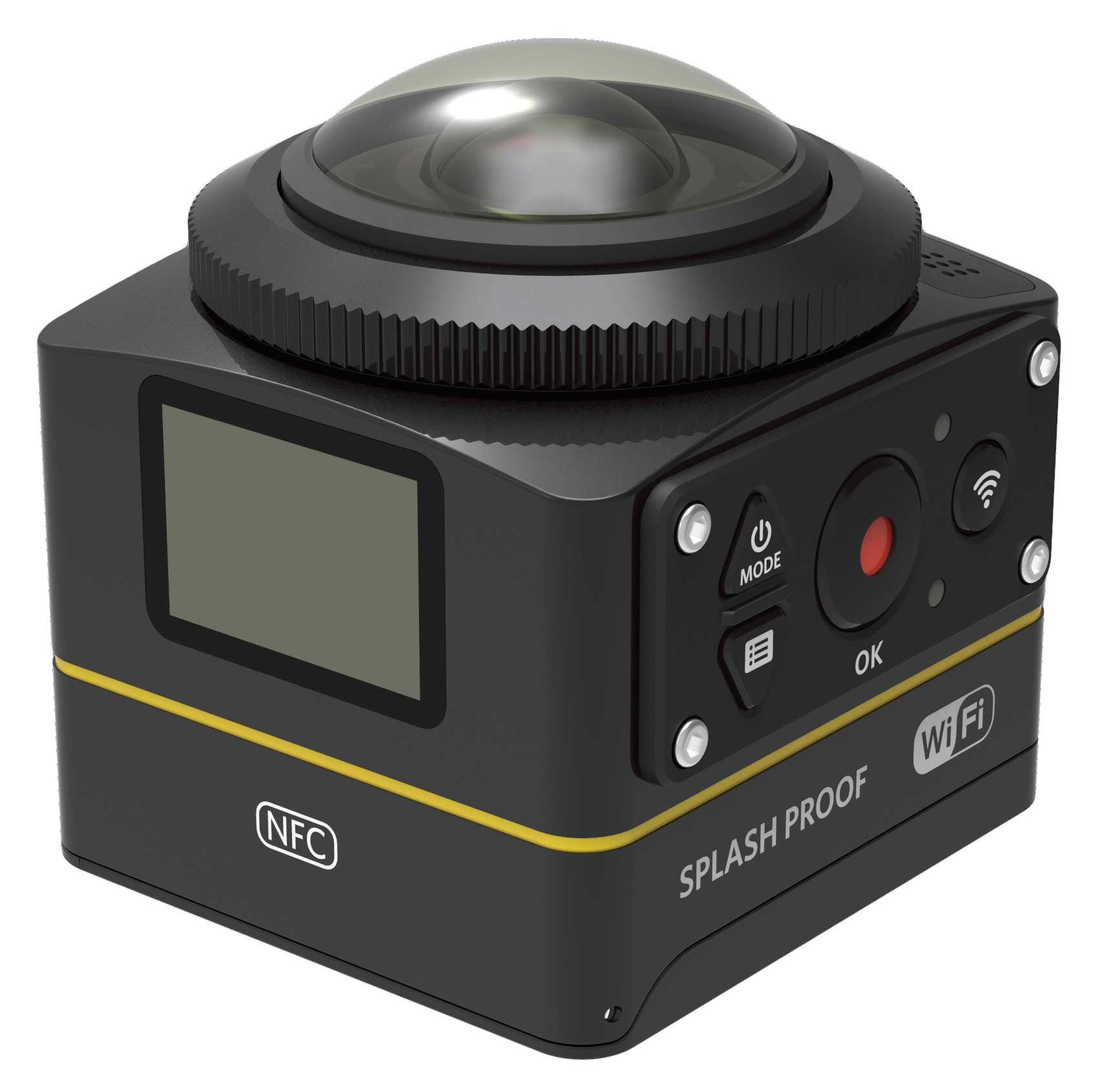 In addition to the two cameras, you get a bunch of different mounts, a remote trigger, the ubiquitous selfie stick and of course the necessary batteries, (single) charger and instructions. You don't get any micro SD memory cards, so a quick trip to Amazon Prime produced a couple of 64gb 10 class cards for about 3p each. The splash-proof cameras have all controls on one face and a mono LCD screen on another, so that you can see what you are doing. So, armed with the aforementioned instructions, I set out on my 360º film-making career.
Well, I would have, had the instructions been any good or the buttons, screen and remote trigger been anything like intuitive, but they weren't! Never fear, YouTube nearly always has the answer to this kind of thing, but either the camera is too new or nobody else has managed to figure it all out, so at the time of writing we couldn't readily find a simple guide online. Never mind, a quiet room, a charged battery, the comedy instructions and a dollop of patience eventually got the cameras working and surprisingly both paired to the remote control unit.
In the box of bits that comes with the camera there's a double mount frame that makes the 360° thing fairly easy (at least from a camera placement point of view), and the mount is similar to the now ever-so-common GoPro mounting system so it was pretty straightforward to fix to the strut of the aeroplane.
Looks simple…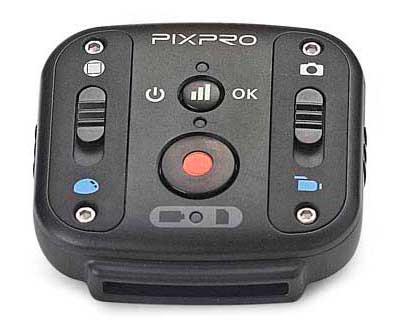 The remote trigger (once paired) works really well, certainly better than the equivalent from GoPro although there's less functionality. There's even a reassuring green light confirming that all's well and the commands have been received by the camera.
Once filming is complete, it's just a simple matter of taking the microSD cards out and running them through the – free to download – stitching software. When I say simple, I mean pretty much the opposite. The cards are a bit of a pain to take out – I can only imagine that part of the camera was designed by someone with long fingernails. I just about got them out; it would be a tad frustrating in cold weather with numb fingers.
The software itself appears simple, but there are some not-so-obvious nuances around the calibration options and then it takes ages to process, certainly if you choose a high resolution output. The resulting videos can be uploaded to Facebook or YouTube where they can be viewed in full 360° glory. Above is our first attempt. Which brings me to the exposure. Despite both cameras having exactly the same setting, one of the two consistently overexposed things slightly, this means that there's always a difference in the rendition of the stitched images.
If you want 360° 4K video from a small action camera for not a great deal of money (relatively speaking) buy the Kodak PixPro. If you want higher quality results you'll need to spend more money, or just wait a few months until the technology and its implementation improves a bit.