An overwhelming 95% of participating GA pilots in the CAA's first Virtual Voyage General Aviation Summit voted in favour of an Electronic Conspicuity system to an interoperable recognised standard.
The poll didn't mention which standard but ADS-B is the recognised technology currently in favour internationally.
Interestingly, the same poll showed 50% of the voters were in favour of an obligatory approach and 45% in favour of a voluntary approach but recognising that some areas (airspace) required it.
Just 5% of the poll voters were in favour of an EC system that was not to a recognised standard.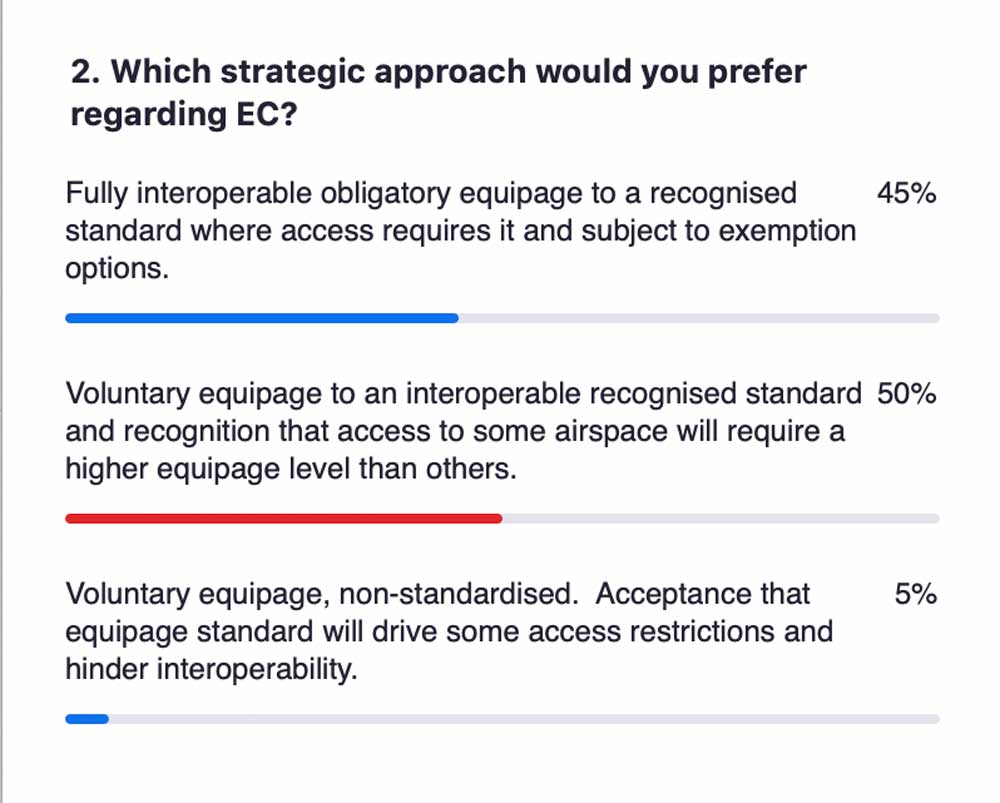 The CAA Virtual Voyage GA Summits are being staged across five days, starting Tuesday 23 March. Other dates are Wed 24th, Thurs 25th, Mon 30th and Tues 31st March. Click the link at the bottom of this article to book a free place.
The agenda includes:
Getting back in the air safely
Understanding Human Factors
The future of aviation
Life after EASA and an update on the GA consultation
They are hosted by Sophie O'Sullivan, Acting Head of the General Aviation Unit, and consist of "90 minutes of interactive discussion featuring a number of interesting and engaging topics, including getting back into the air safely following the national COVID restrictions, to hearing about and having the opportunity to ask questions on the future of GA following the UK's departure from the EU."
Two other polls in yesterday's inaugural Summit also reflected watchers' views on Electronic Conspicuity:
CAA Virtual Voyage General Aviation Summit 2021 – click here to join in