Cycling is fun, right? Well it is, but some hills make you question the wisdom of the plan. Enter the UK-designed and built Hummingbird Electric folding bike – claimed to be the world's lightest, no less.
Release one clamp that allows the rear arm to fold forwards and underneath the frame. Lower the seat post using another quick release. Then unlock and fold over the handlebars, which come down and click over the lower arm to hold the whole package together. Remove the quick release pedals, and it measures 117 x 60 x 21cm. Total weight is 10.3kg.
A 250W motor promises up to 25 miles of range up to a maximum assisted speed of 15mph. A full charge takes three hours. As there's an app for everything nowadays, you can connect your phone via bluetooth to the Hummingbird and make your own personal settings for power assist, boost speed and regenerative braking.
My first few rides with power set at 100 per cent were quite exciting, and after experimenting with the app, I found around 45 per cent was a comfortable figure and made the bike predictable to ride.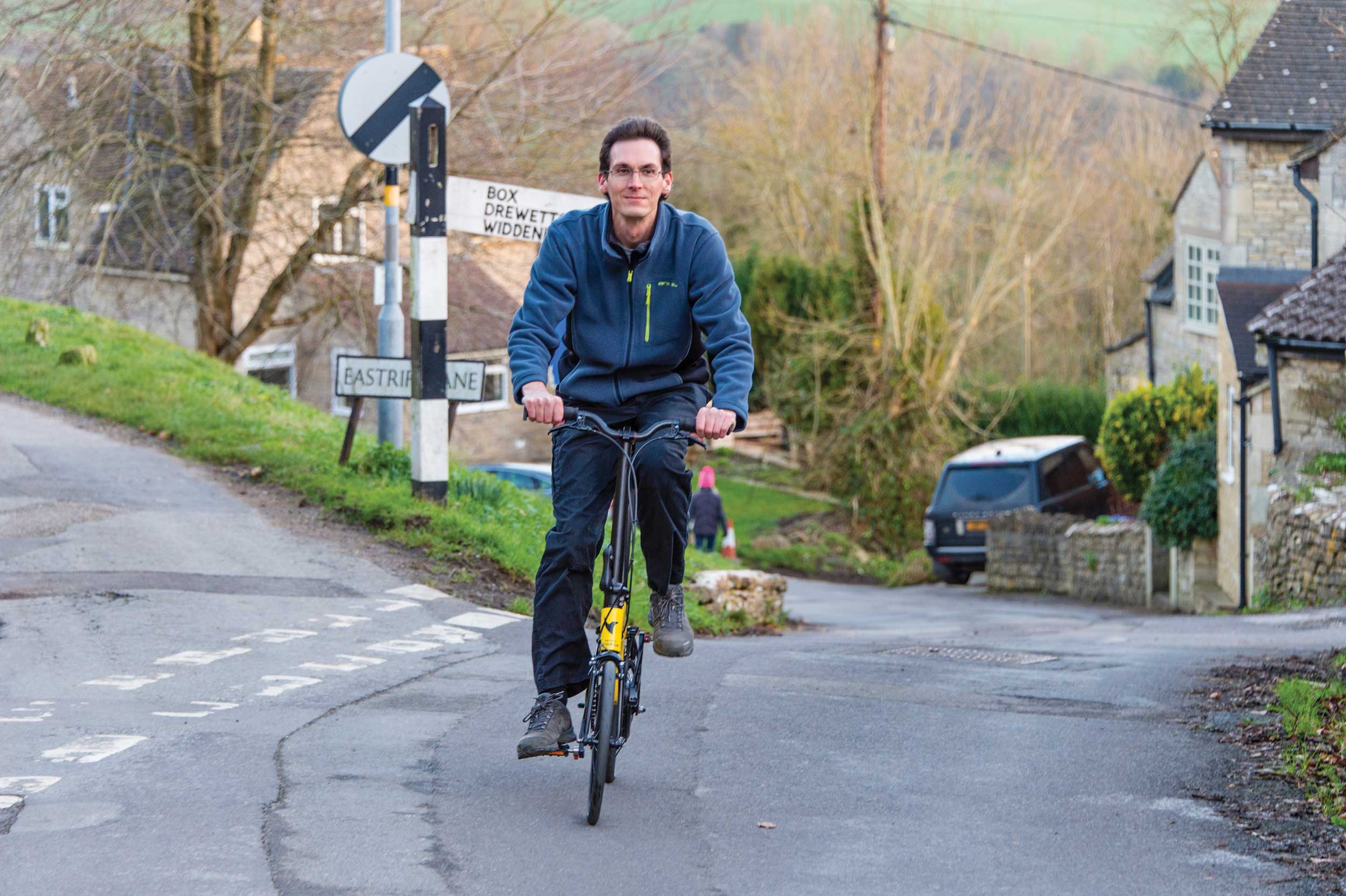 Steer the nimble-handling Hummingbird around a corner to be faced with a hill, and no sweat, as long as you're pedalling, the bike provides power assist. When you're descending, if you back-pedal (not necessarily intuitive) you'll get regenerative braking. The Hummingbird can also electrically immobilise itself, to guard against theft.
As a package to put in an aircraft, you should have no trouble if the aircraft has external baggage doors. I tried this one in a Mascaret with a sliding canopy, which was surprisingly easy fit, and into the back of the Vagabond. To pass through the door and over the seat meant removing the seat post and the quick release front wheel.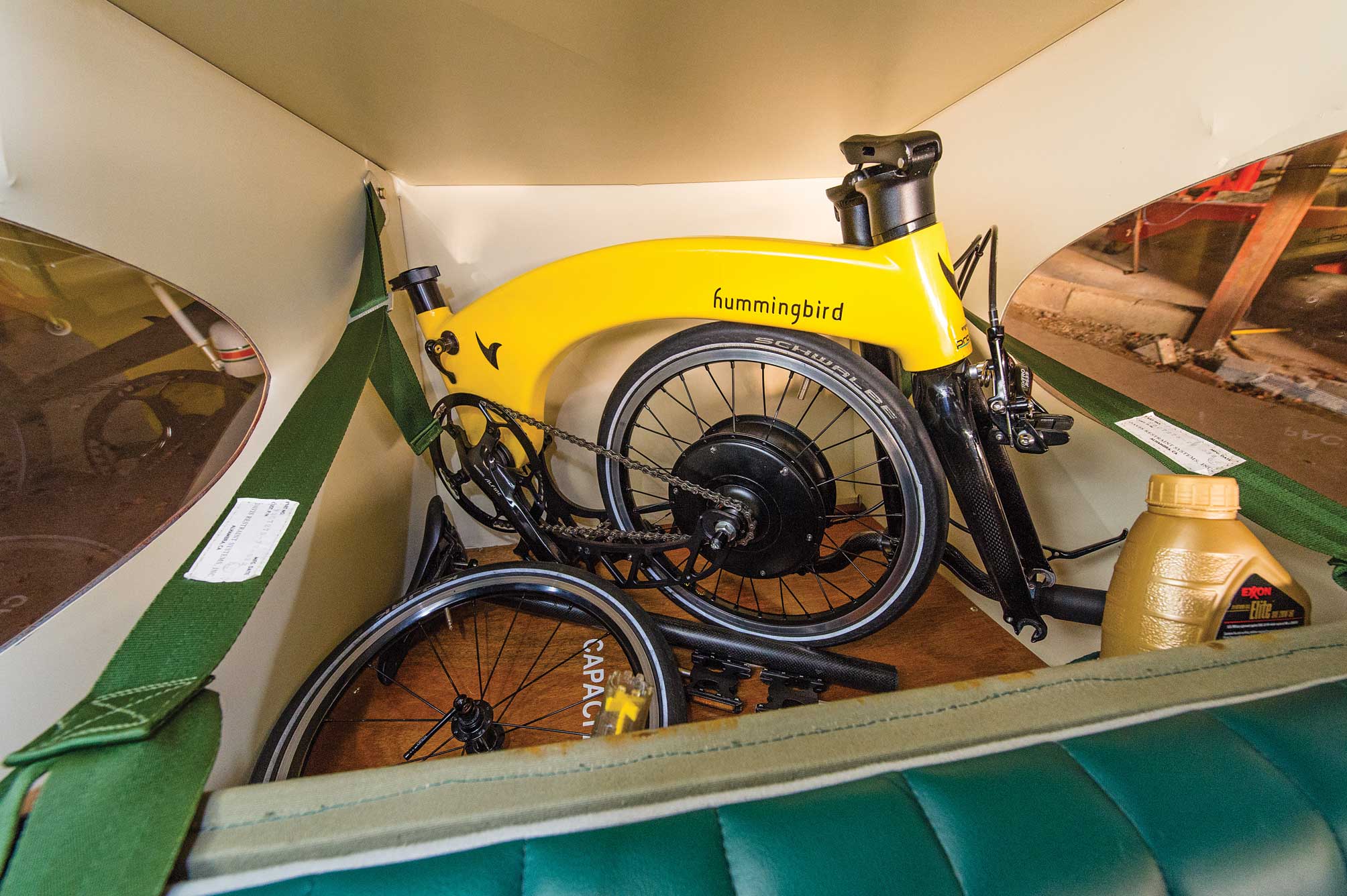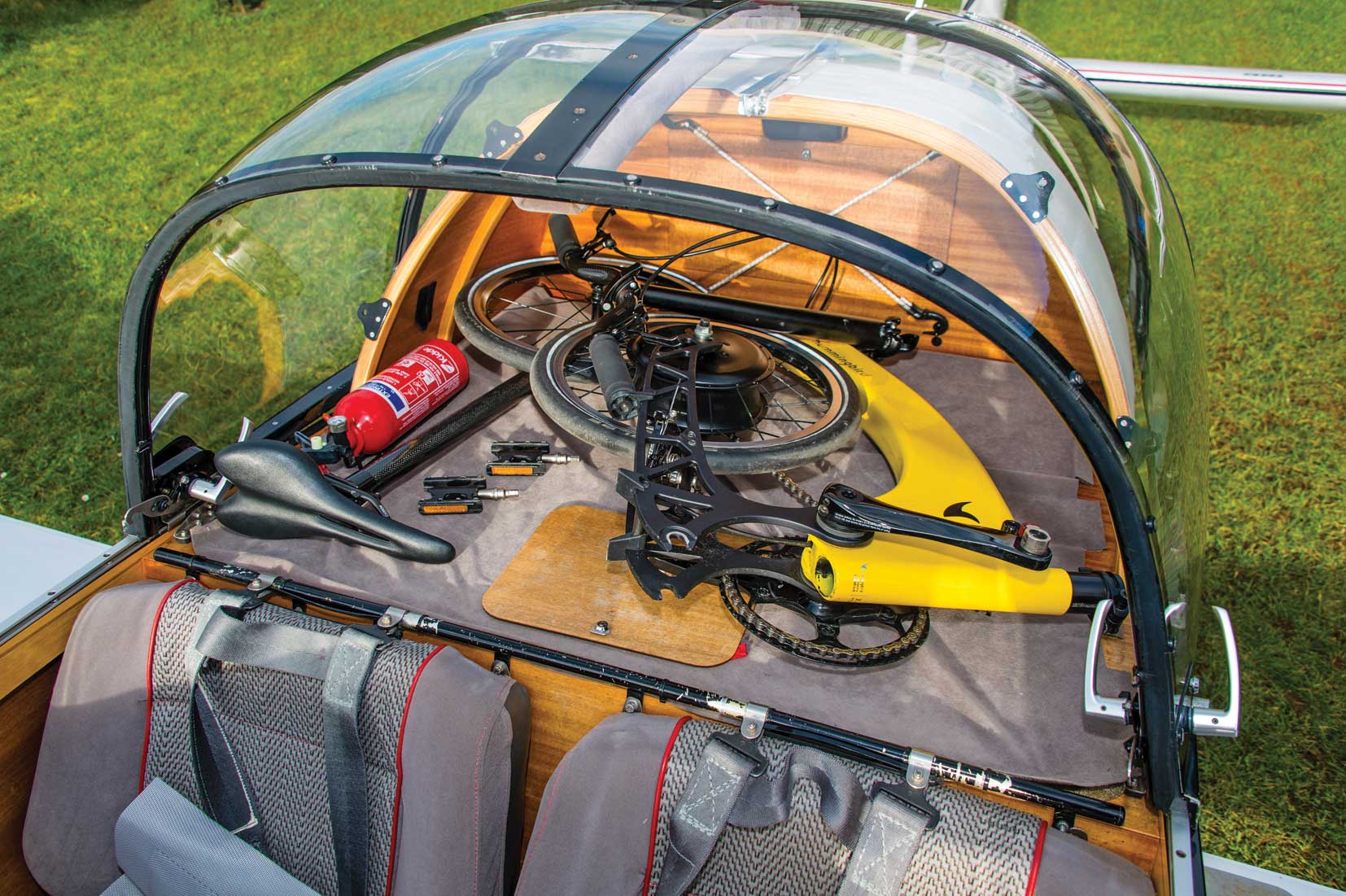 Be aware if you do the latter though – the whole combination is less firmly locked in place and a bit 'floppier'. It could also do with a bag with some padding on a few pointy bits of frame, to help guard against damage to fragile bits of cockpit (the manufacturer is working on this). It's also not very stable on its folded foot..
Yes, the price is steep, but that quest for lightest weight means it's never going to be cheap.
Hummingbird Electric Folding Bicycle