A pilot flying with Wingly, the flight-sharing website, has saved more than £10,000 as well as significantly increasing his experience and qualifications.
Paul Buckley, from Guildford, Surrey, was one of the early adopters of Wingly, signing up two years ago.
At first he was flying single-engine aircraft but now Paul not only flies a Piper Seneca twin, with the appropriate multi-engine rating, but has also gained his Instrument Rating, flying more than 100 hours last year.
"I was one of the first to sign up in the UK," said Paul. "Honestly, it was just something new at the time and I didn't really know much about it.
"Since then I have come to realise it is a really great way to do a lot more flying which is what I love to do. Aviation is an expensive hobby but by sharing costs I can do a lot more flying than I otherwise would.
"It was great to take a family of four to watch the Grand National earlier this year. Also a family of five to the beach in Alderney over the summer which is when I reached my £10k milestone.
"Another highlight was being invited to lunch at my passengers' home in Perranporth as I had brought them all together for a family celebration. Their house was in an amazing location overlooking the beach!
"I have focussed more or less exclusively on return day trips which are very popular with those celebrating a birthday or anniversary, or those just wanting a different, more adventurous day out.
"From my base in southern England, anywhere in France or the Channel Islands are very popular, also out west like Cornwall which otherwise takes a very long time to get to by road."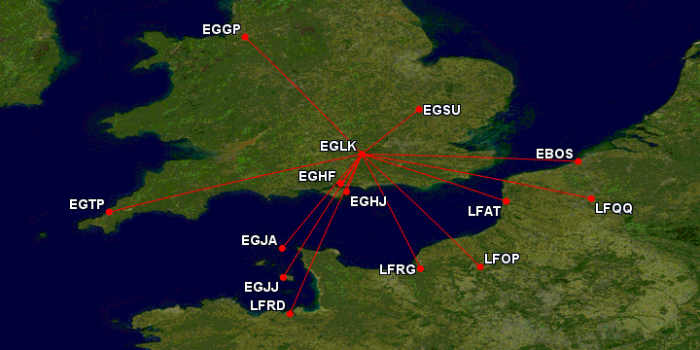 What advice would Paul give to pilots that have just signed up to the platform?
"Take it one step at a time," said Paul. "Maybe start with a sightseeing flight around the local area.
"Then move up to short cross-countries, but always go there first yourself so you know what to expect before taking passengers. Only when you are really comfortable with that should you step up to longer distances and especially foreign travel.
"Always make sure you are comfortable doing it on your own before adding the additional complexity of Wingly passengers."