Light aircraft training, microlight and glider flights and even the occasional but regular flypasts, RAF Halton is a busier place than most would expect of this sleepy part of bucolic Buckinghamshire.
RAF Halton's primary role is flight training of both military and civilian staff as the home of RAF's Recruit Training School, but there's also an active flying club.
The flypasts are every two weeks as part of the school's graduation ceremonies and could be a fast-jet, multi-engine transport aircraft or a helicopter. Check Yellow AIC Y031/2020 for details.
All that activity means there's an Aerodrome Traffic Zone (ATZ) and there have been a number of infringements, prompting an update on the Airspace Safety Initiative website.
A link to the full narrative is below but among the points made are:
It's an active ATZ, 2nm radius up to 2,000ft
The airfield is active from 0900 to 2000 every day of the year except Christmas Day and New Year's Day
Call Halton Radio on 130.425mHz if you're planning to enter the ATZ
Halton lies approximately 5nm to the west of the Luton Class D Control Zone (CTR) and under parts of 3 Control Areas (CTA)
Use a transponder with Mode C (ALT) set
Use a moving map
Plan ahead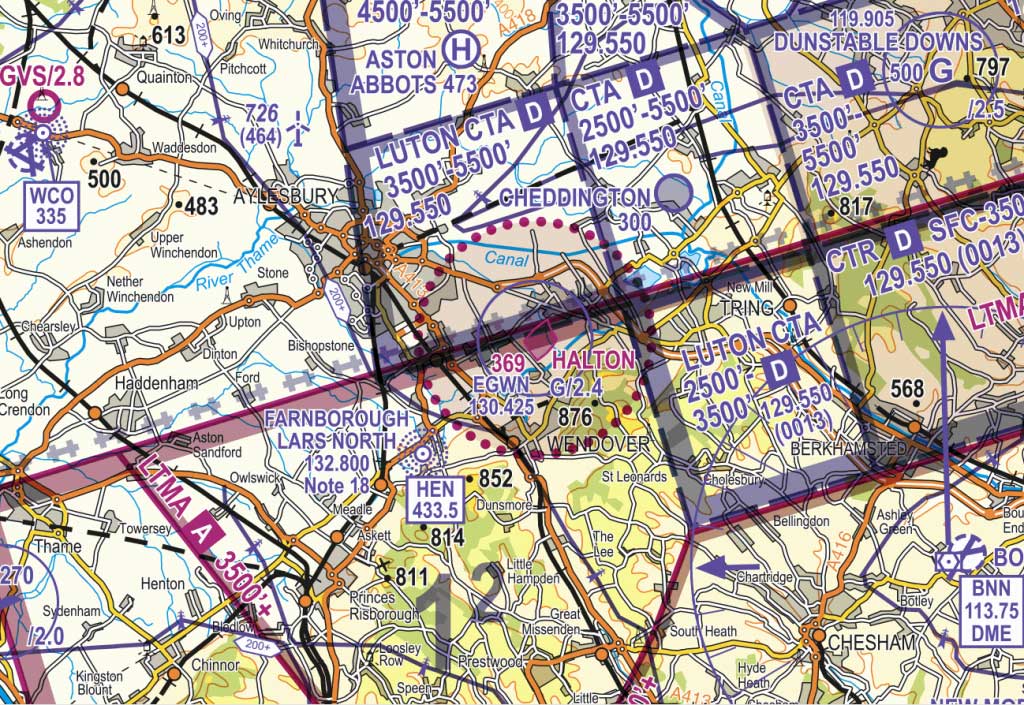 Landmarks to help identify the airfield:
Aylesbury – the southeast part of the town of Aylesbury lies within the Halton ATZ so it is not possible to transit a gap between the ATZ and the town below 2,370 feet amsl without being in two-way communication with Halton Radio
Wendover (to the south) and Stoke Mandeville (to the west) lie within the ATZ. Tring (to the east) lies on the edge of the ATZ but there is no gap between the town and the ATZ.
Wilstone Reservoir lies partly within the ATZ to the northeast. By remaining to the east of the reservoir, you will be outside the ATZ.
The London to Milton Keynes railway line acts as good feature to follow to remain both clear of the ATZ and the Luton CTR once north of Berkhamsted.
The Grand Union Canal runs alongside the railway line between Berkhamsted and the three lakes/small reservoirs to the north of Tring.