Three WWII pilots were the stars of the official launch of the Hawker Typhoon Preservation Group (HTPG) project to restore an aircraft to airworthy condition in time for the D-Day 80th anniversary in 2024.
The event, held at the Boultbee Academy at Goodwood at the end of October, featured wartime Typhoon pilots Flt Lt David Ince DFC, Flt Lt Derek Lovell and Flt Lt George Wood.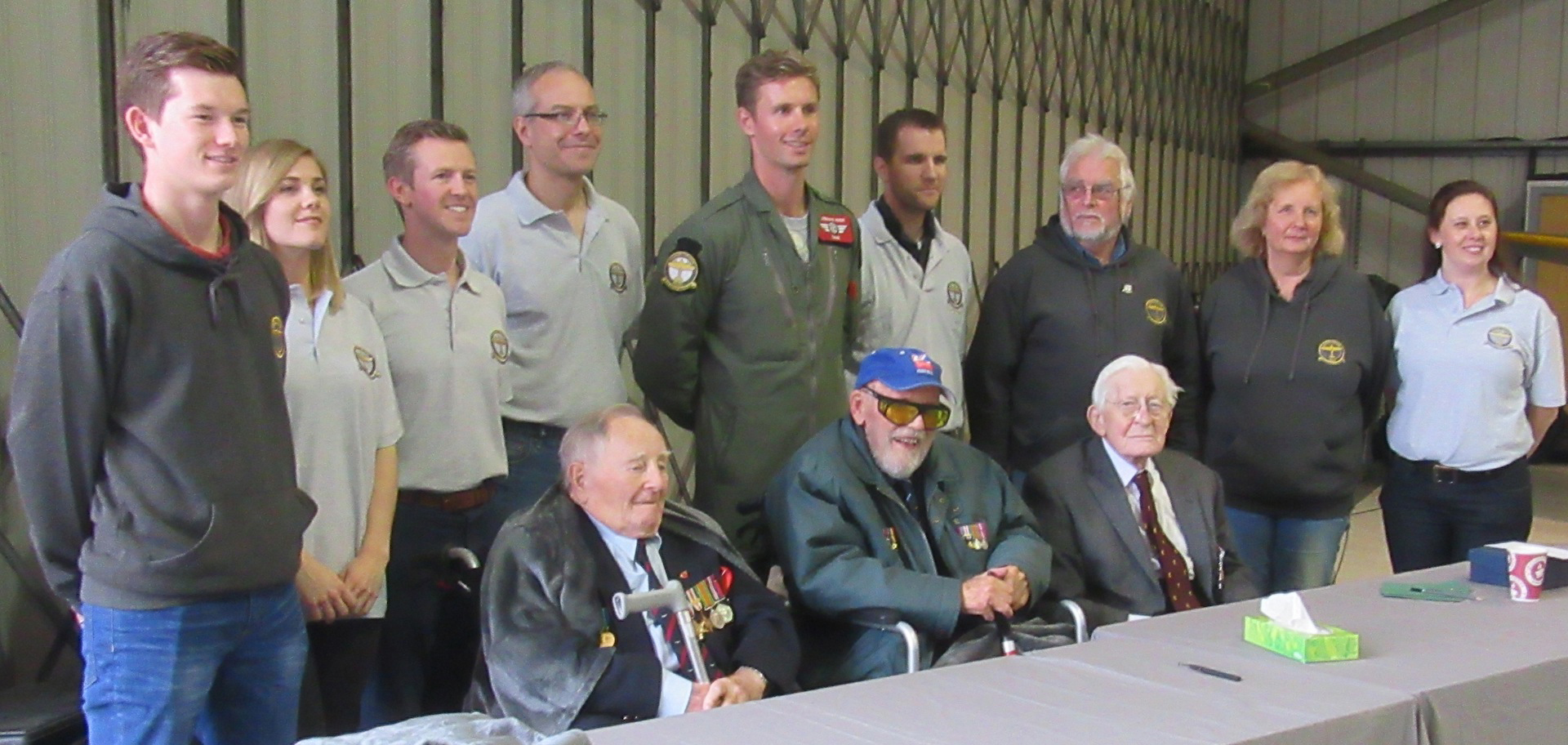 HTPG aims to restore a Napier Sabre powered Typhoon Mk.1b aircraft to flight using the substantial remains of serial number RB396. It wants to demonstrate the aircraft as a living memorial to the Typhoon crews who flew in support of Allied air operations during the invasion of occupied Europe.
RB396 was one of 3,317 Typhoons manufactured during the early 1940s. The aircraft saw combat the Second Tactical Air Force's No. 83 Group, and survived a forced landing on 1 April 1945. Once complete, this will be the world's only airworthy example of the Typhoon.
The Hawker Typhoon Preservation Group also plans to establish a heritage centre and memorial, and is searching for a suitable base.
Project founder and trustee Dave Robinson has been working on returning a Typhoon to flight since 1999, and the launch of 29 October was the culmination of his dedication and perseverance. His fellow trustees Jonathan Edwards and Sam Worthington-Leese joined the project in more recent years and the team has taken the significant step of registering the Hawker Typhoon Preservation Group as a charity to support future restoration work. All three founding trustees are running the project on a voluntary basis.
The restoration of Typhoon RB396 is a particularly personal affair for aviator Sam Worthington-Leese, whose grandfather, Pilot Officer R.G. Worthington, flew Typhoons in combat during WWII. P/O Worthington flew his last operational mission from RAF Westhampnett (now Goodwood Aerodrome) in West Sussex and was downed by enemy fire over Europe.  He was later captured and imprisoned at Stalag Luft III PoW camp until the war's end.
The project is estimated to cost £4-6 million and will be funded by public support, donations and sponsorship. Project membership, merchandise and donation options are now available online.
"There can be no doubt that the Typhoon was instrumental in accelerating the Allied victory in Europe," said Dave Robinson. "We can only speculate on how many thousands of lives were saved by the bravery of Typhoon pilots and the dedication of their ground crews. Yet the Typhoon's role in the vital latter stages of WWII is largely overlooked."