A seaplane airline in North America is planning to convert its fleet to all-electric power. Harbour Air will start with one of its six-seat de Havilland Beavers, swapping its radial piston engine for a 750hp magniX  electric motor.
Harbour Air operates 12 routes across the Pacific North-West region of North America between hubs such as Seattle and Vancouver. It flies more than 500,000 passengers on 30,000 flights a year.
"Harbour Air first demonstrated its commitment to sustainability by becoming the first fully carbon-neutral airline in North America in 2007, through the purchase of carbon offsets," said Greg McDougall, founder and CEO of Harbour Air Seaplanes.
"We are once again pushing the boundaries of aviation by becoming the first aircraft to be powered by electric propulsion. We are excited to bring commercial electric aviation to the Pacific Northwest, turning our seaplanes into ePlanes."
Harbour Air is working with magniX and expects to be making the first test flights later this year. So far, there's been no word on the battery pack required to operate the electric aircraft.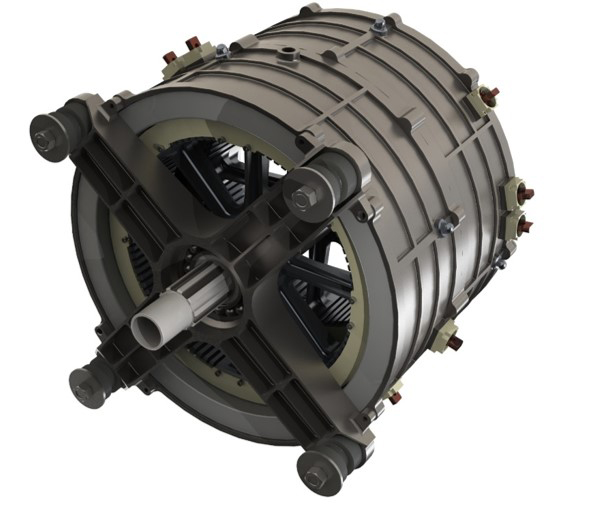 magniX, based in Redmond, Washington State, successfully ground-tested a 350hp electric motor in a Cessna Caravan 'Ironbird' last year.
The company's CEO, Roei Ganzarski, said, "In 2018, 75 percent of worldwide airline flights were 1,000 miles or less in range. With magniX's new propulsion systems coupled with emerging battery capabilities, we see tremendous potential for electric aviation to transform this heavily trafficked 'middle mile' range."
magni500 spec
Power output 560kW / 751shp
Torque 2814Nm / 2075ft lb
Rated speed 1900rpm
DC bus voltage 540v
Efficiency 93.8%
Est weight 120kg / 265 lb