Pros
Excellent battery life
Compact, convenient size
Simple to operate
Cons
Lack of an alphanumeric keypad restricts the desire to send any but the most basic of messages
A fixed antenna means the unit needs to be on the glareshield to see the sky, but it's quite sensitive
Audio warning tones are difficult to hear in a noisy cockpit environment
Flyer Verdict
With a better user interface, the Explorer+ would be perfect, but even as is, it provides an awful lot of peace of mind for both pilots and their loved ones.
Keeping tabs on your aviating loved ones, once they depart from an area of radar coverage, is a problem, even in the age of such websites as FlightRadar24.com.
So it was with pleasure that, recently, when I was to depart on a transatlantic journey in my Piper Lance, I accepted the loan of a Garmin inReach Explorer+.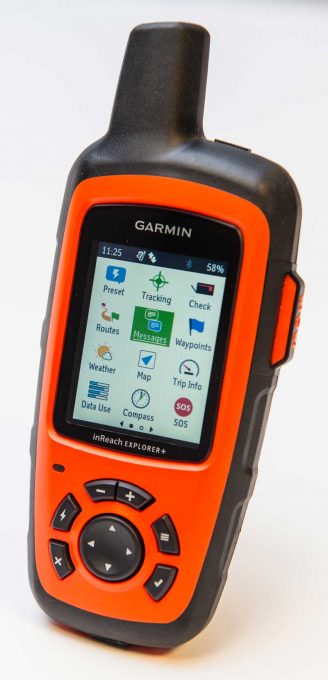 This pocket-sized device allows you to communicate your position wherever you may be on the planet, via the comprehensive Iridium satellite network. The Explorer+ has the look of a slightly dumpy, early noughties Nokia mobile phone, complete with a stubby antenna, low-tech screen and push-button keypad. However, the comparison ends there.
Inside, the Explorer+ is a fusion of a GPS, a barometric altimeter, a compass and an Iridium satellite transceiver.
All of this technology is controlled by way of a simple onscreen menu, navigated by a basic keypad comprising an up/down/left/right button, zoom buttons and buttons for yes, no and screen lighting.
There are no alphanumeric keys so entering text directly is a rather painful experience, albeit one mitigated by the ability to synchronise the Explorer+ with Garmin's website via USB cable. That allows full details of contacts, trips, waypoints and similar to be entered, in advance, via your computer, and quickly synchronised with the Explorer+ before you travel, leaving you with little more to do than enable tracking mode before you start up and head off.
With tracking mode turned on, the unit communicates your position via the Iridium network at a user-defined interval – typically, every ten minutes – back to the Garmin tracking website, where your progress can be viewed by anybody you might choose to share your journey with.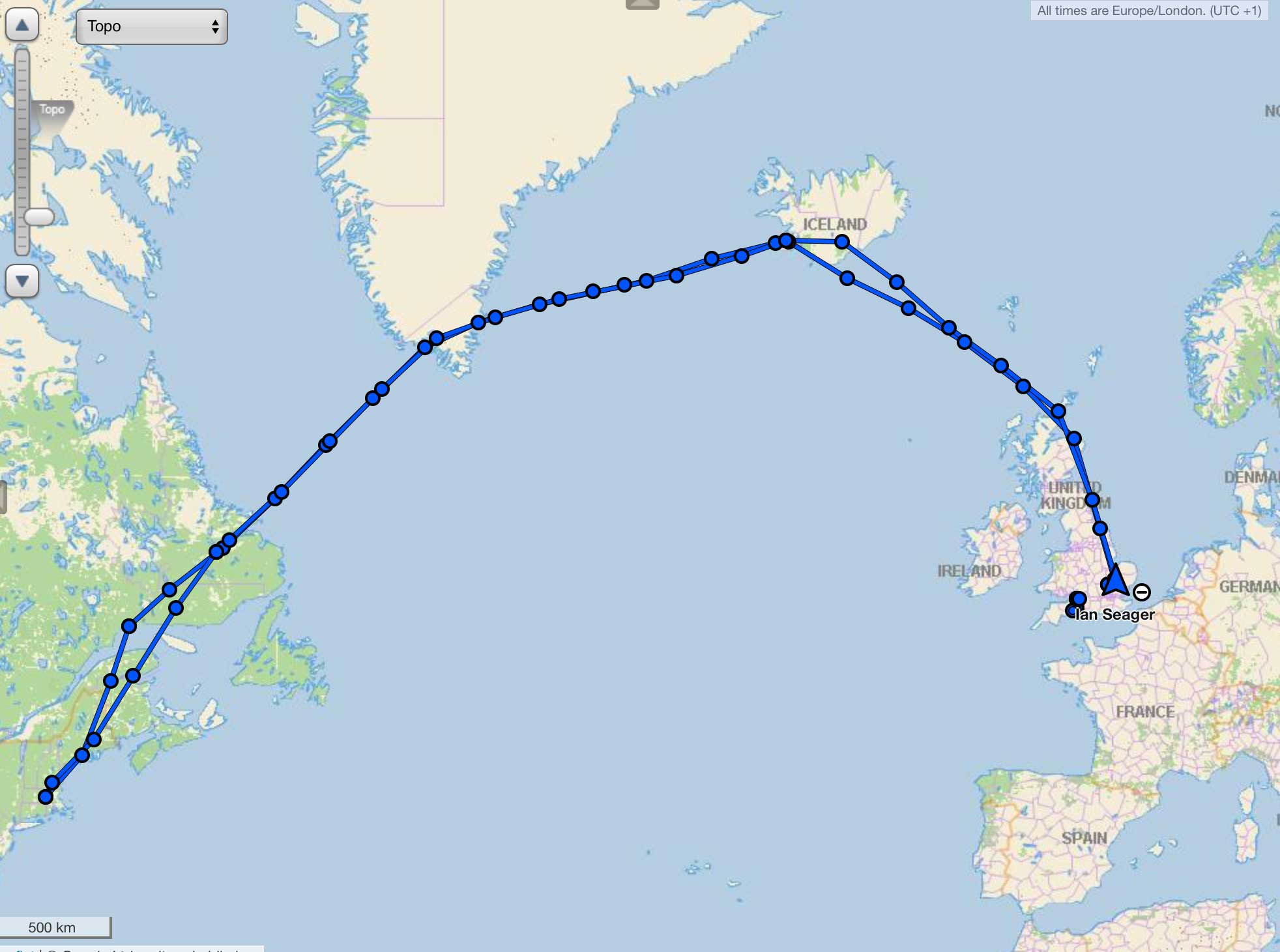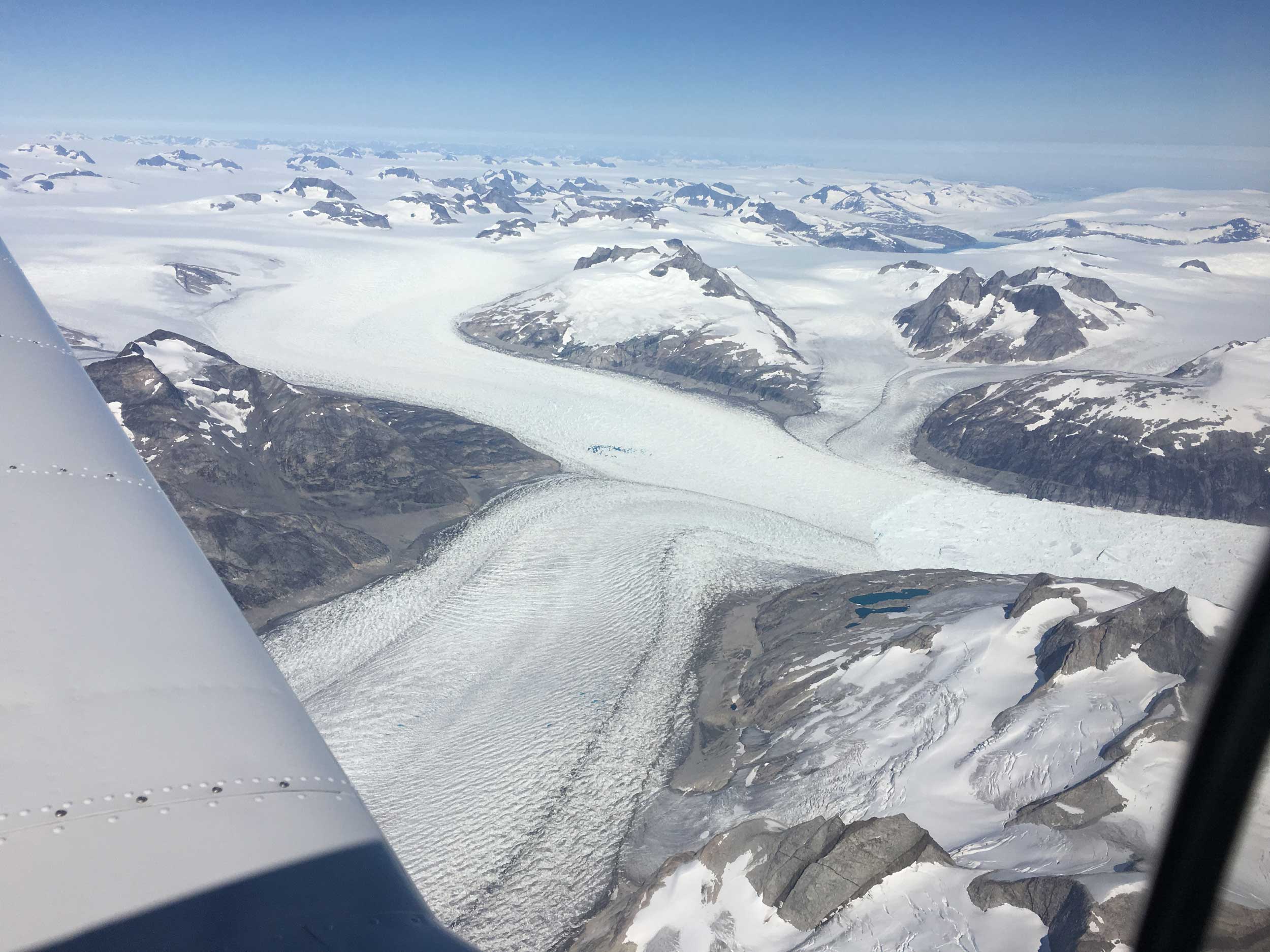 Should you find yourself in difficulty, the Explorer+ has a dedicated SOS button on one side. Removing the guard cover and pressing this button will immediately use that same satellite network to communicate your problem both to pre-selected contacts and GEOS, the 24/7 SAR monitoring centre.
It isn't the same as having a rescue helicopter appear overhead, but given the absence of VHF comms in the more remote parts of the world, this feature provides tremendous peace of mind. Suffice to say, you aren't going to sink into an icy ocean without everybody being aware of your predicament and location.
That same comms capability also allows both the transmission and receipt of text messages and emails. The absence of a keyboard rules out lengthy chats, but the ability to pass basic details and to receive such information as weather updates from friends on the ground is really useful.
Battery life
The battery life is phenomenal. One charge lasted for the full 24 airborne hours and six legs that it took to fly from Cambridge, UK, to Worcester, Massachusetts, and there was still 80% of battery life remaining upon landing.
Being small, the unit was unobtrusive and spent the entire flight resting on the cockpit glareshield, where it benefitted from a decent view of the sky. This placing of the unit led to my sole operating issue.
In very sunny weather, which isn't normally associated with the North Atlantic, the glareshield can get very warm, and on a couple of occasions, the Explorer+ quietly complained to itself about being over-temperature.
Although of less direct interest, in an aviation context, it should be said that the unit comes both with its own mapping and the ability to communicate, via Bluetooth, with a dedicated smartphone App which features more extensive mapping. At a push, this means that the Explorer+ could be used as a complete, free-standing navigation system.
The unit typically retails at a shade under £450, exclusive of a satellite data contract. With a better user interface, the Explorer+ would be perfect, but even as is, it provides an awful lot of peace of mind for both pilots and their loved ones. – Nigel Webb