Garmin has updated its popular GTN series of GPS/NAV/COMs with new hardware, mirroring the recent updates to other parts of the Garmin lineup such as the G500Txi.
The GTN Xi series brings a new dual-core processor, a brighter more vibrant screen into the same size package making it a slide in upgrade for existing GTN installations. The updated processor allows for smoother screen rendering and panning as well as leaving processing power in reserve for future features.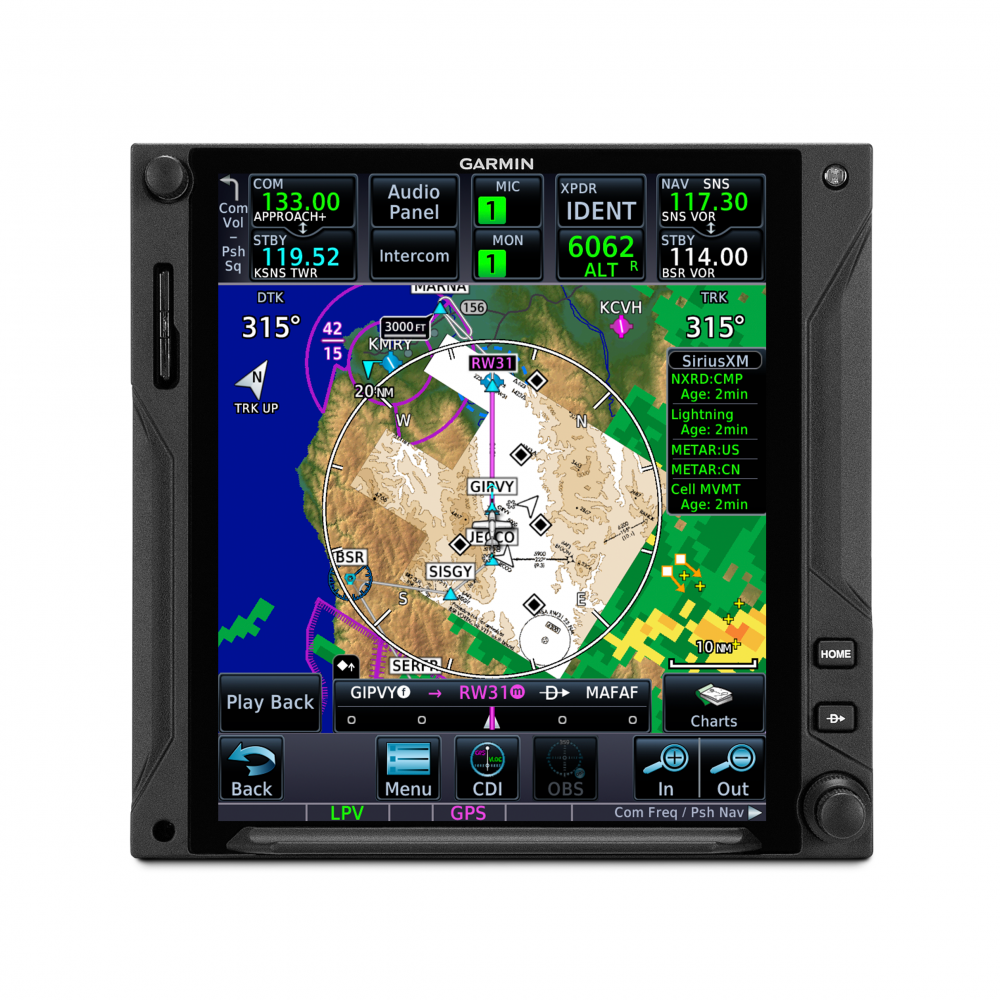 The GTN 650Xi/750Xi offer advanced navigation functions, including ILS and LPV instrument approach procedures, as well as visual approach guidance. Visual approaches take into account terrain and obstacle clearance to assist pilots in flying a stabilized approach to the runway in visual flight conditions. Additional capabilities include the option to add a published or custom holding procedure. When paired with a Garmin autopilot, such as the GFC 500 or GFC 600, pilots can fly fully coupled VNAV profiles and instrument approach procedures.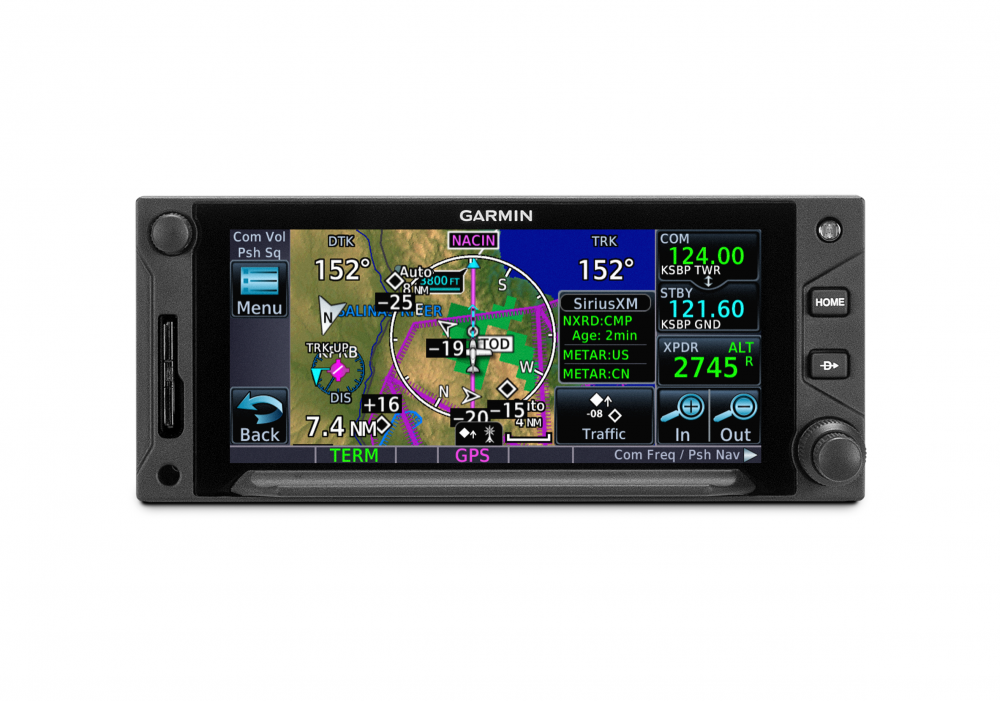 Terrain alerting is included within the GTN Xi series by using its internal terrain and obstacle database to provide audible and visual terrain proximity alerts. Certified TAWS-A and TAWS-B and HTAWS are available as options.
The GTN Ti series retains the capability for remote audio panel or transponder display and control. When paired with a GSR 56 Iridium datalink, global text and voice calling can be completed through the touchscreen display on the navigator. Wireless connectivity is available with the optional Flight Stream 510, allowing pilots to connect their mobile devices running the Garmin Pilot. When connected to the navigator, pilots can save time in the cockpit by wirelessly transferring aviation databases and flight plans from their mobile device to the navigator. 
Both the GTN 650 Xi and GTN 750 Xi have received FAA STC approval for fixed-wing single-engine and multi-engine piston, turbine and experimental aircraft, with helicopter and business aircraft approvals pending. EASA approvals are also expected soon. The list price for the GTN 650 Xi is $12,495 and $17,995 for the GTN 750 Xi and are available immediately.