Pros
Database concierge
Easy route transfer
Makes linking a portable screen easy
Cons
The price. Ideally it would be built-in
Occasionally loses bluetooth connection
No matter how you slice it, spending just over one aviation unit (current exchange rate: 1 aviation unit = £1,000) for what looks like an SD card is punchy, which is probably why Garmin insists on describing it as a patented WiFi and Bluetooth Multi Media enabler (see, so much less punchy already).
In simple terms, Flight Stream enables two-way communication between your Garmin avionics and your iOS or Android devices when running Garmin Pilot. The aim is to make your flying life a lot easier, while providing you with additional screens (courtesy of your phone or tablet) and, depending on your avionics fit, the potential for quite a lot of extra information.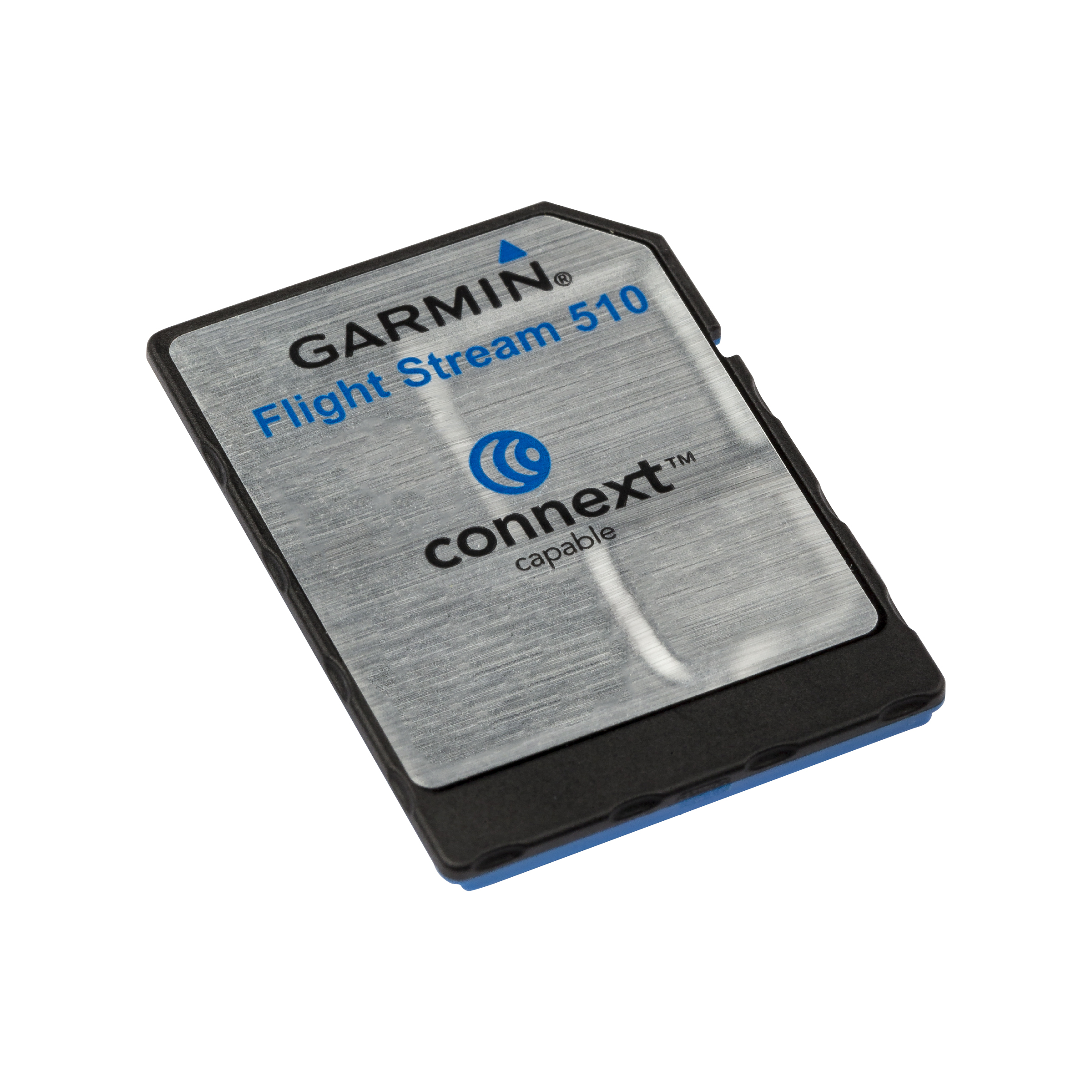 Pilots who update their navigational databases regularly (essential for IFR) will likely be familiar with the monthly 'downloading data, updating a card, installing the card' shuffle. If you buy your databases through Garmin, then Garmin Pilot and Flight Stream make this simple, the data downloads to your phone or tablet in the background, and when you switch on your GTN you're invited to create a WiFi network if the cycle is due for update, a couple of screen clicks and you're updated and ready to go.
While the WiFi network is only used for database updates, the bluetooth network is always on and it enables easy two-way route transfers, so plan your route away from the aircraft and upload it to the GTN with a simple click. Equally, route changes made on the GTN in flight are pushed to connected mobile devices. Depending on equipment installed, you can see position, engine info, traffic, weather and even satellite comms (if you have that installed) on your portable devices.
There's no denying that it's expensive, and to be honest I wasn't convinced the first time I saw it demo'd, but if you've already made a significant investment in avionics, this makes it easier to get the best from them.