Garmin has announced certification of its G3X Touch flight display. The company also revealed the GPS175 and GNS375 navigators, smaller and less expensive than existing units.
The G3X Touch has been available to homebuilt aircraft operating on a Permit for a while. Now the US authority, the FAA, has granted Supplemental Type Certificate (STC) approval for the installation of G3X Touch in nearly 500 certified single-engine piston aircraft.
The G3X Touch has various scalable panel configurations and includes feature such as wireless connectivity, synthetic vision, display redundancy, advanced autopilot compatibility, engine monitoring and more. It will also work with other Garmin products, such as the new GPS 175/GNX 375 and GTN 650/750 navigators.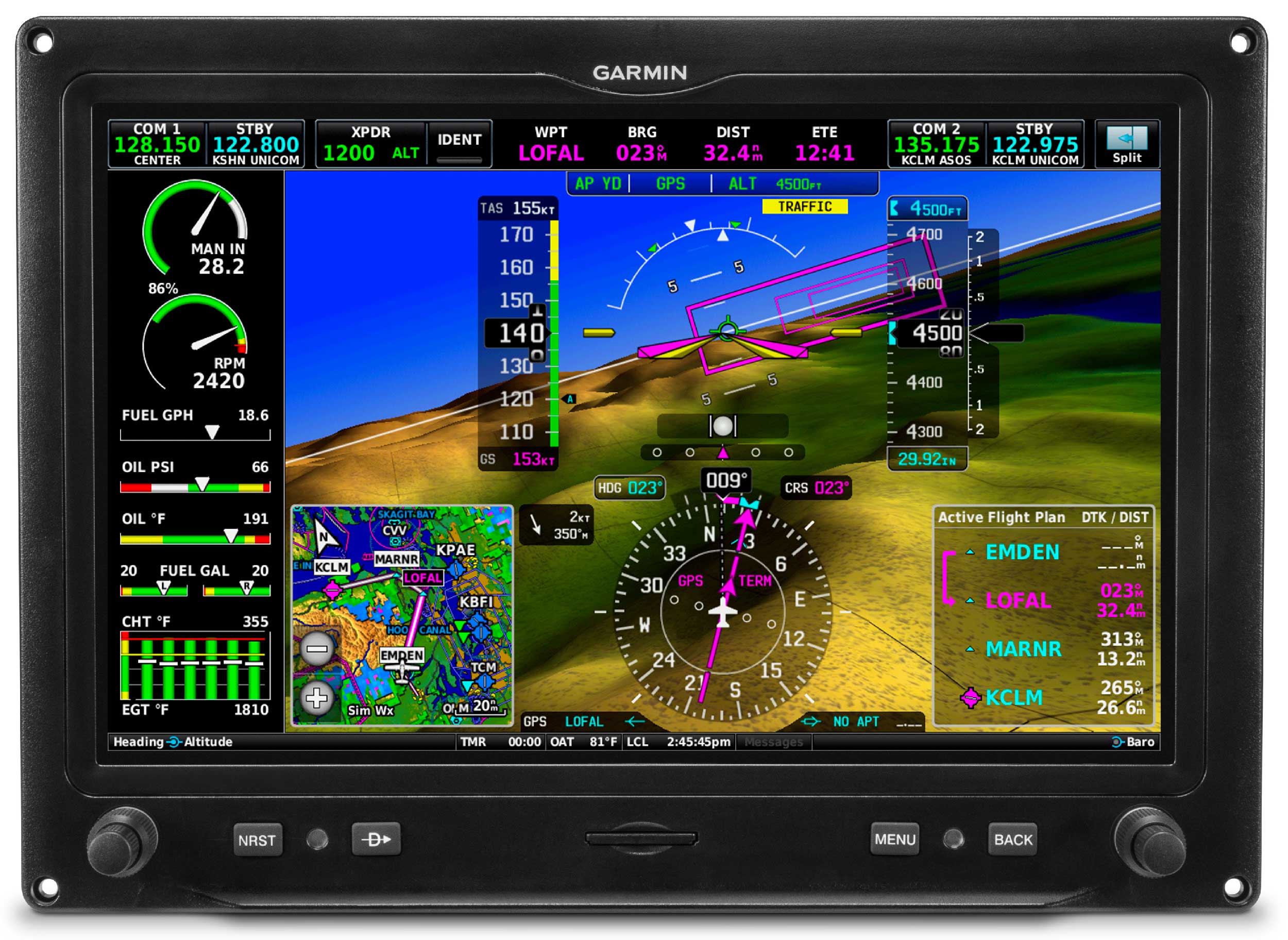 One configuration option includes a large 10.6-inch G3X Touch display paired with a 7-inch display. This configuration offers the convenience and utility of a large primary flight display (PFD) with a dedicated multi-function display (MFD). Another option allows dual 7‑inch displays to serve as a dedicated PFD/MFD.
The G3X Touch can also work with the G5 EFIS, and Garmin's autopilot, the GFC 500 which includdes features such as auto-trim, flight director, airspeed climbs and descents, dedicated level (LVL) mode, and Electronic Stability and Protection (ESP).
ESP provides underspeed and overspeed protection are also available as standard and work in the background to help pilots avoid inadvertent flight attitudes or bank angles while the pilot is hand-flying the aircraft. The addition of yaw damping (YD) minimizes yawing oscillations and helps maintain coordinated flight by keeping the slip/skid indicator centered.


The new GPS 175 and GNX 375 GPS navigators provide high-integrity WAAS/SBAS GPS guidance in a compact, (6.25-inches wide by 2-inches tall) design.
The GPS 175 is a standalone certified IFR navigator with a colour touchscreen display. Features include WAAS/LPV approaches.
The GNX 375 has all of the capability of the GPS 175 and adds Automatic Dependent Surveillance-Broadcast (ADS-B) Out, as well as dual-link ADS-B In via a built-in transponder. It's intended for Class I/II aircraft that weigh up to 6,000 lb/2,721kg as well as homebuilt (Permit) aircraft.
The GPS 175/GNX 375 have received Supplemental Type Certification (STC) and are available for more than 700 aircraft makes/models.