Three French aviation companies have joined forces to develop a hybrid propulsion system for a TBM airframe.
Daher – manufacturer of the TBM – Airbus and Safran have announced a collaborative partnership for the design and development of the wing-mounted EcoPulse distributed hybrid propulsion demonstrator with a first flight scheduled for 2022.
There are three areas of research and development:
The distributed hybrid propulsion system will be provided by Safran
Airbus will have responsibility for the aerodynamic optimisation of the distributed propulsion system, the installation of high energy density batteries and the use of those batteries to power the aircraft
Component and systems installation, flight testing, overall analysis and regulatory construction will be undertaken by Daher using its TBM platform.
Nicolas Orance, SVP Aerospace and Defense BU at Daher, said, "Reducing the environmental impact of aircraft is a priority for the industry as a whole.
"So it is with enthusiasm and determination that we welcome the opportunity to be part of this unique partnership alongside Airbus and Safran."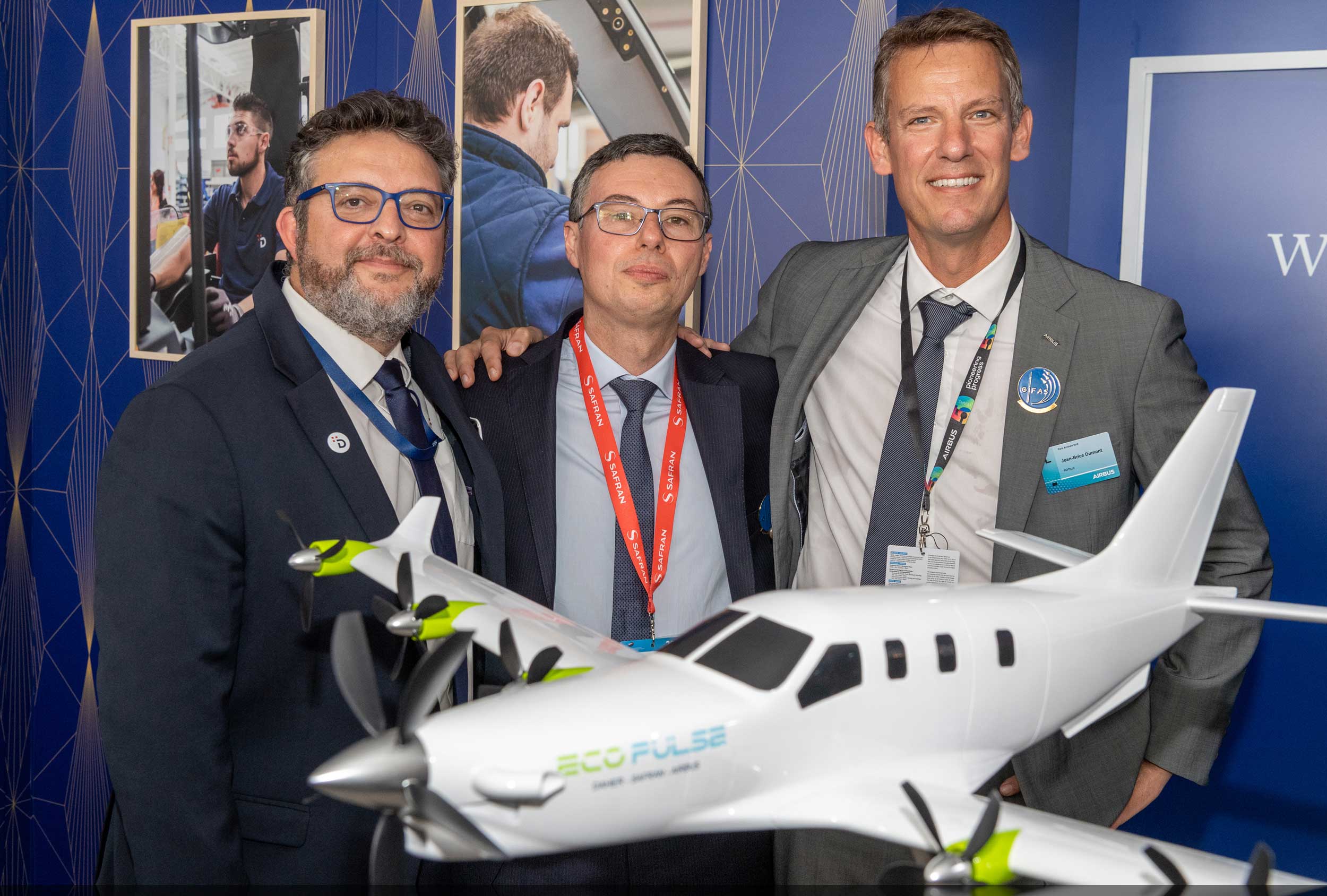 Safran will supply the entire EcoPulse distributed hybrid propulsion system excluding batteries. It consists of:
Turbogenerator (a combined turbine and power generator)
Electric power management system
Integrated electric thrusters (or e-Propellers) including electric motors and propellers.
The electric thrusters will be integrated into the EcoPulse wing and will provide propulsion thrust, at the same time as delivering aerodynamic gains (reducing wing surface area and wingtip marginal vortices, and therefore drag).
Airbus will be involved in the aerodynamic modeling of the demonstrator, both to support configuration choices and to enable the development of flight control laws. All these considerations should make it possible to demonstrate the
"This distributed hybrid propulsion demonstrator is a very important step towards preparing the certification standards for a more electric aircraft. It also gives us the opportunity to improve our simulation models and consider their use on larger aircraft," said Jean-Brice Dumont, Executive Vice President Engineering at Airbus.