FLYER readers have been offered a free landing fee and free entry into The Elite London, being staged at Wycombe Air park (Booker) over 11-12 May.
The event brings together a host of experiences, all staged within Wycombe Air Park. The setting means aircraft owners and pilots can fly in directly. The 750 metre tarmac and 610 metre grass runways and helipads can accommodate everything from piston aircraft to turboprops and helicopters. Business aircraft can land at nearby Oxford Airport where a shuttle will transfer guests by road.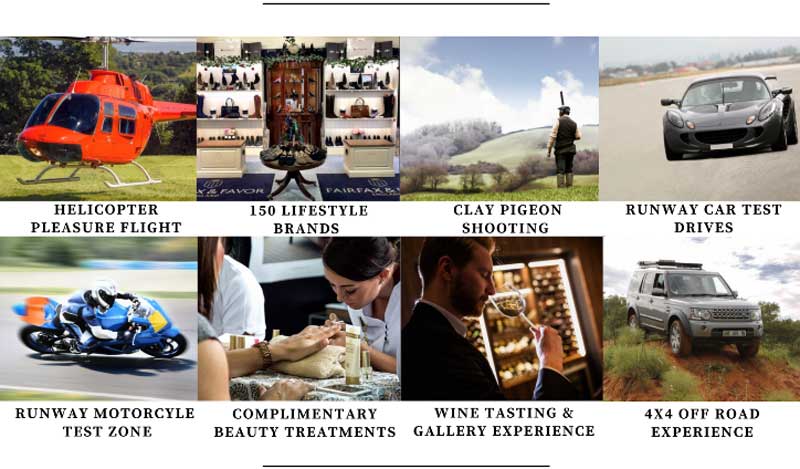 The experiences are extensive:
helicopter, light aircraft, gyrocopter and glider flights
test drives of luxury cars, off-roaders and motorcycles
classic cars
flight and other simulators
clay pigeon shooting
wine, whisky, tea and chocolate tasting
beauty and wellness treatments
lifestyle presentation and workshops
Many of the experiences can be booked ahead. Click here for more details.
To take advantage of the free landing and entry offer (you can also drive into the event if that suits better), click here to RSVP using the code FL27072 to add your names to the guest list.