Pros
Appearance
Service
Ease of installation
Flyer Verdict
The end result is a top-spec appearance and great value
The devil, as they say, is in the detail, so when it came time to sort the task of placarding the cockpit of the RV which me and my mate Steve are building, we figured that we'd try a bit harder than just home-printed labels.
My first port of call was to the Light Aircraft Association Type Acceptance Data
Sheet for the RV-8, to make sure that we included the basic placards required. Beyond  that, we added a few that were particular to key details in our own aircraft.
Throughout our project, the aim has been to keep things looking simple and tidy, and as the cockpit tends to be one place that's especially important, we spent a bit of time thinking about where to place certain information and how it might be best grouped together.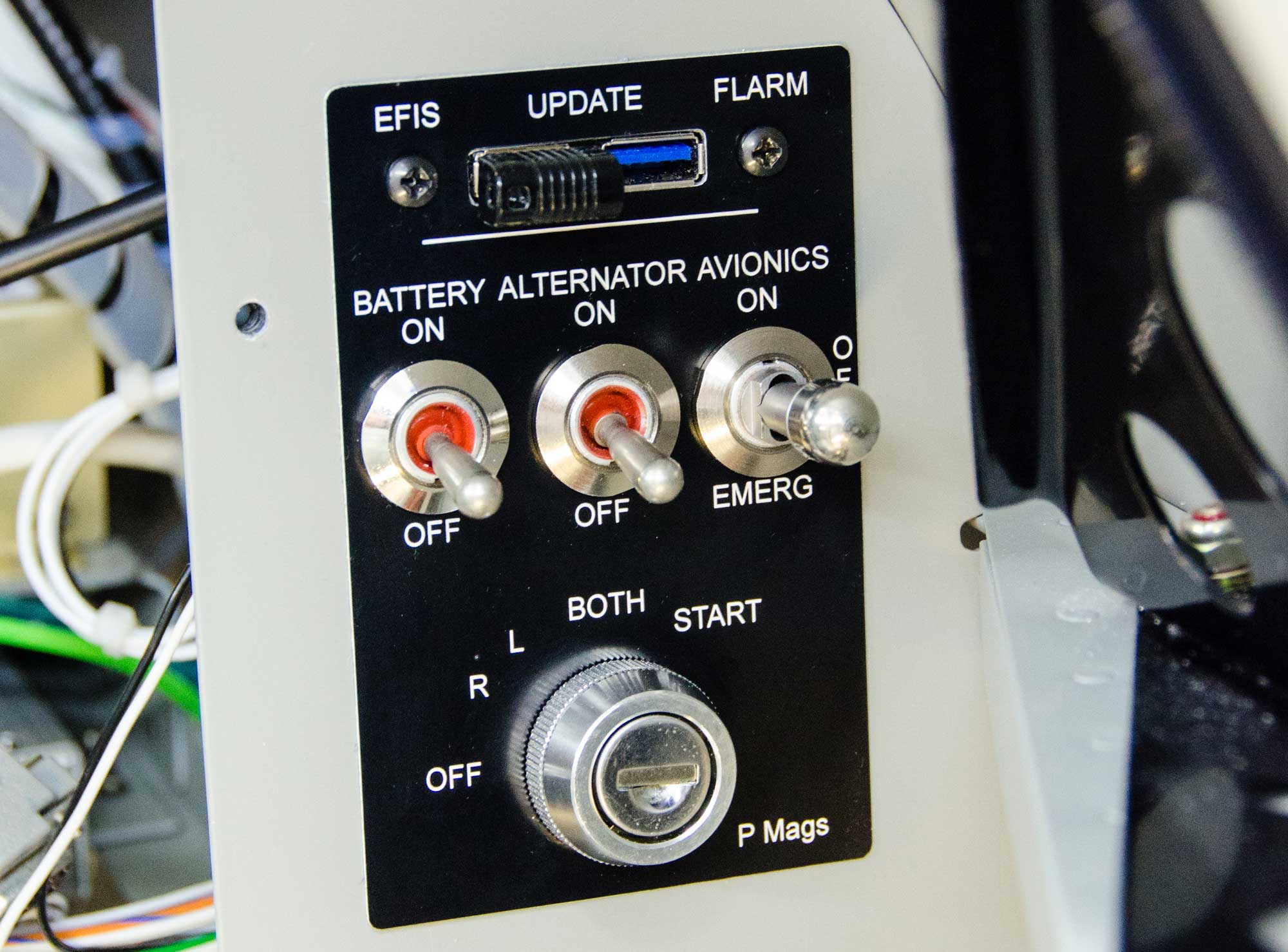 Steve designed the basic placards in Apple's Pages programme, which he found worked better than Microsoft Word, as he could make easily-modifiable text boxes with rounded corners which could simply be typed into. The designs were then saved as PDF files and printed. At this point it's important to check that your printer output is set at 100 per cent, and not 'to fit page', otherwise your careful measuring will have been wasted.
After some cutting and checking, to confirm things looked about right, we sent our designs to FlyVisuals. You can submit designs in a number of ways – as a basic email with the wording, a scanned copy of a hand-drawn placard, a section of the pilot's operating handbook with placard information or, like us, as drawings with specific designs.
It's worth noting that you'll save money the more design work you do yourself.
FlyVisuals sends you back PDF proofs to check and approve, and once you're happy, laser-engrave on a choice of materials. Ours were 0.5mm thick, with white text on black, satin-finish plastic, and turned up ready to fit with 3M adhesive backing after just a couple of days.
Installation is easy, just be sure you're careful, as that adhesive is very sticky, and you'll risk damaging the placard if you try to pull it off again.
Our complete set cost £91, which we felt was great value for the service and product. The end result is a top-spec appearance, so whether you're starting from scratch, like us, or renewing old placards, it's a service I'd happily recommend.
The FlyVisuals process