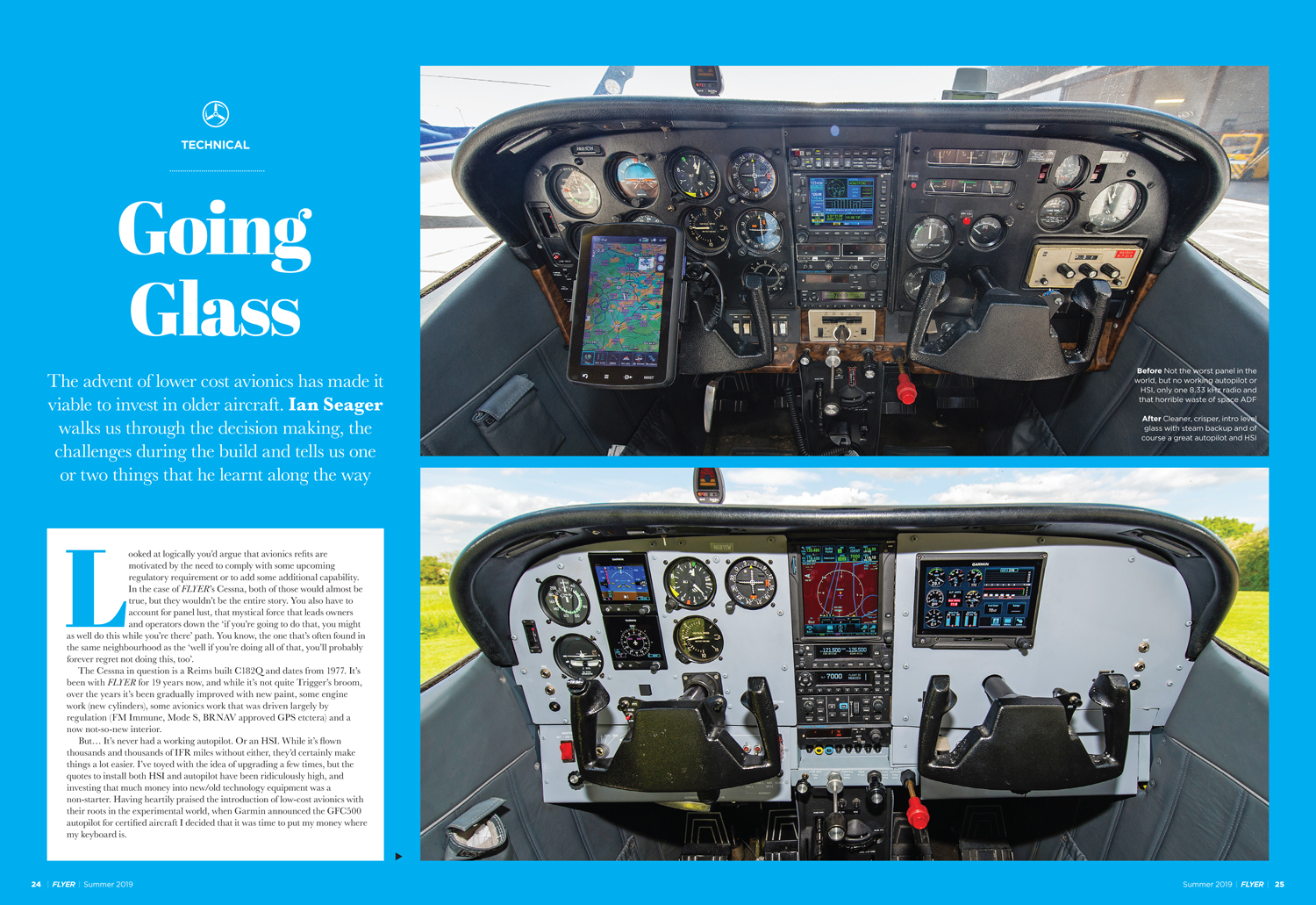 The summer 2019 edition of FLYER magazine is on sale now. Cover story is about converting the steam gauge panel of the FLYER Cessna 182 to a thoroughly modern glass cockpit. "It started with a kiss"… no, not really, an autopilot prompted the change and then it was just a case of, "oh yes, like that", "mmm… want one of those too", and before you know,  a hangar-ful of aviation pound notes was handed over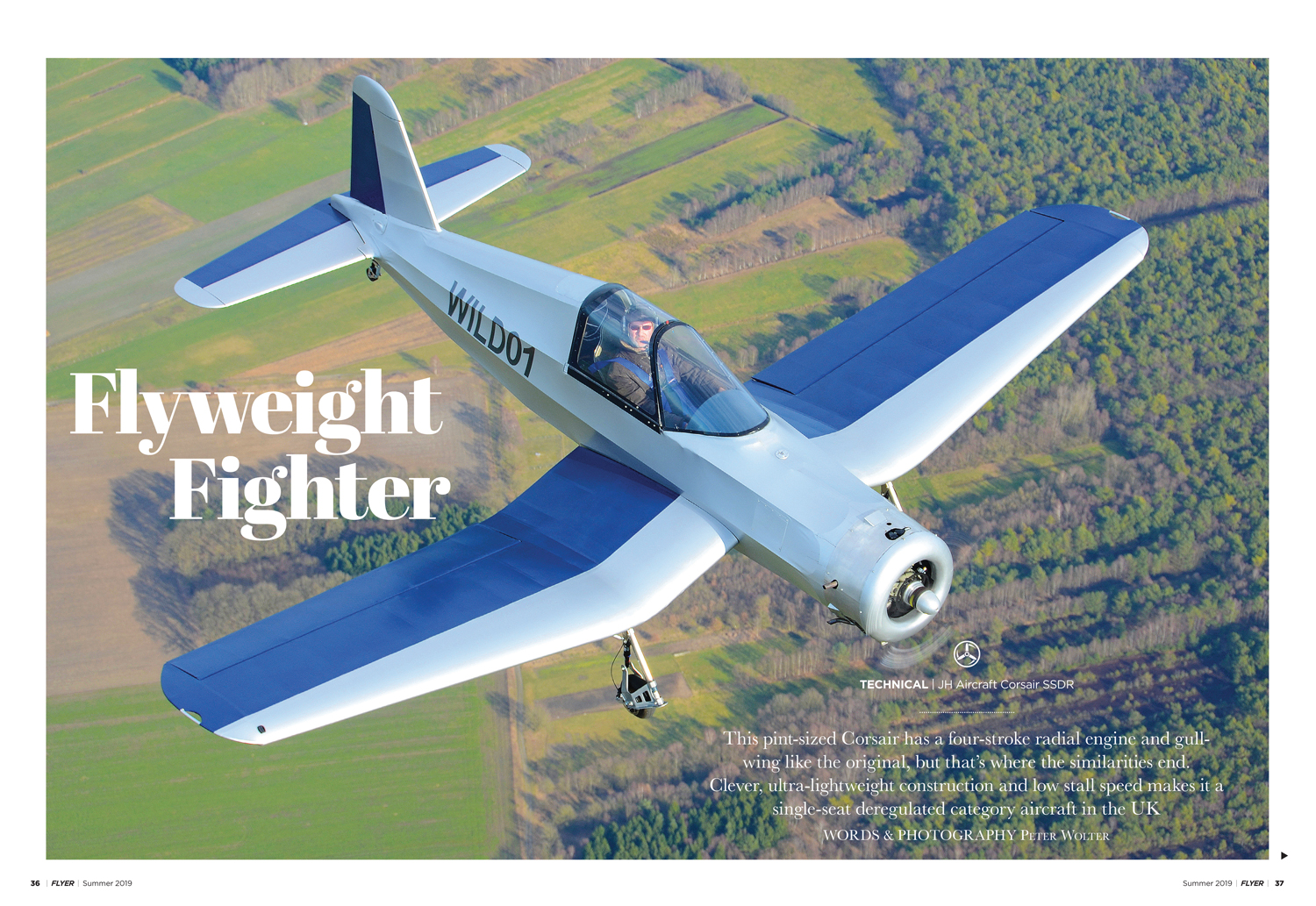 The J H Corsair is a single-seat deregulated aircraft, an SSDR, yes really, and it's exquisite. Production versions of the kit will be available soon. Form an orderly queue please…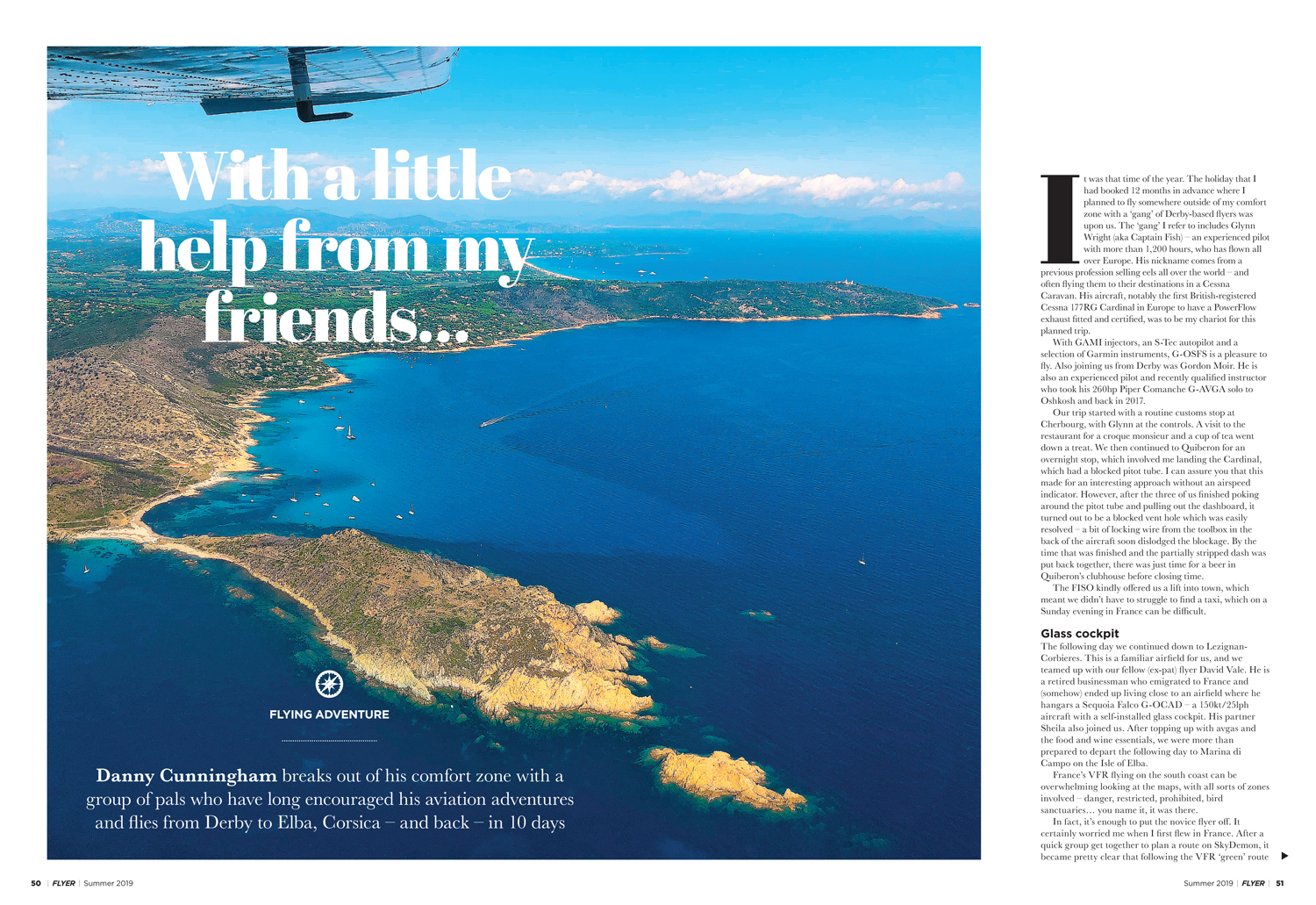 Flying abroad seems such a big deal when you do it the first time so the best thing is to go with some more experienced mates. So, that's exactly what Danny Cunningham did.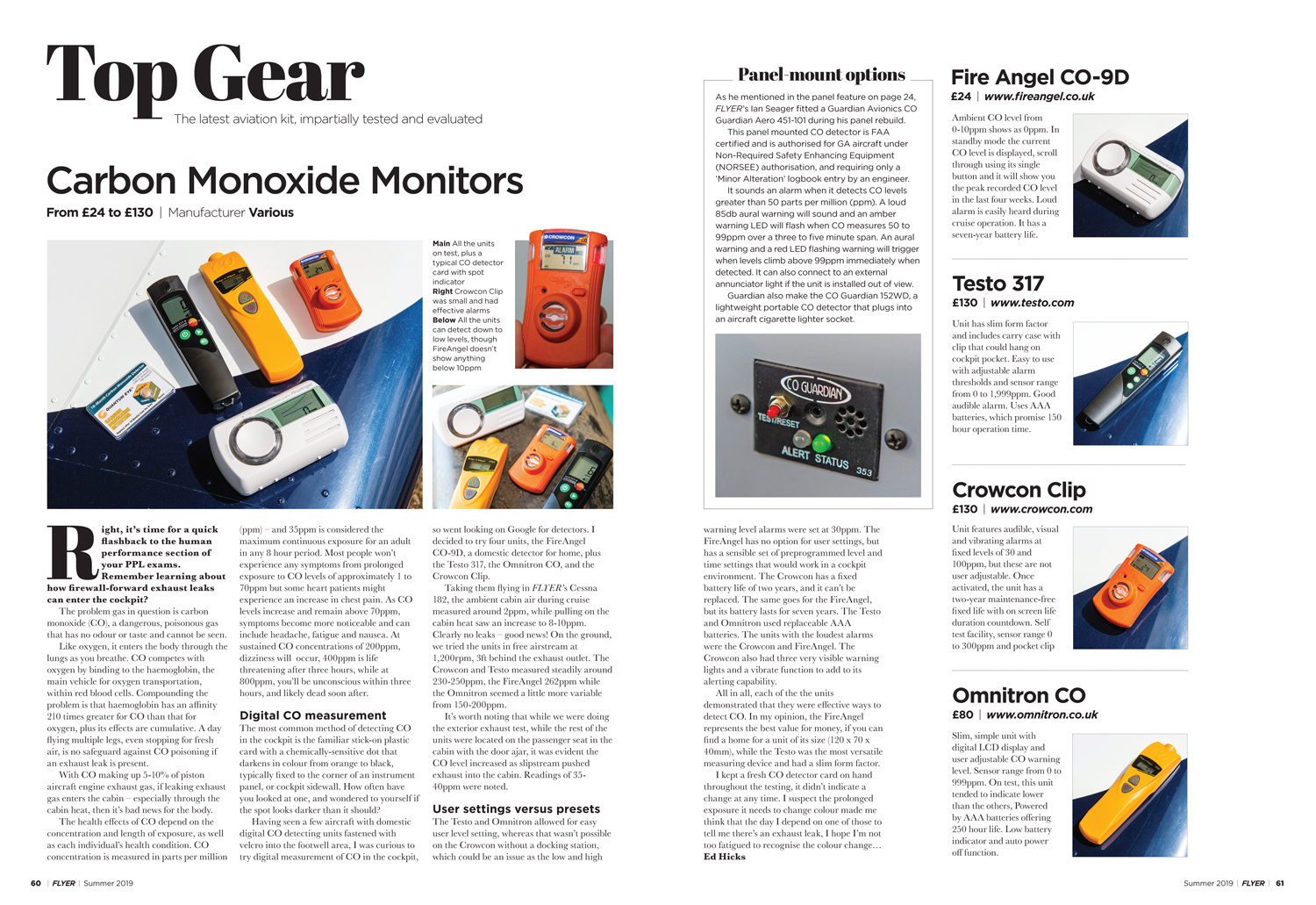 Let the devices do the sniffing… carbon monoxide detectors, that is. Ed Hicks tests a range of digital CO detectors.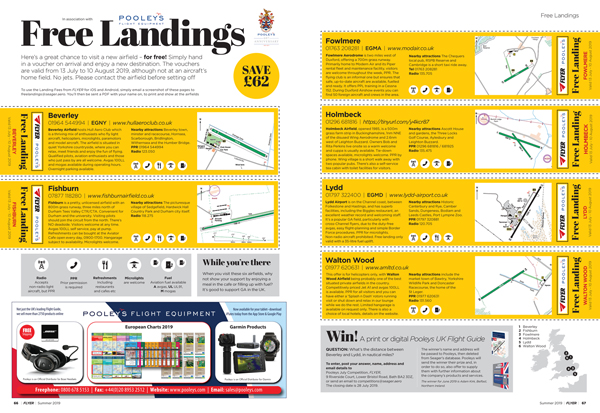 Six free landings, only with FLYER. Do you realise that if you take advantage of just a few of these, you've saved enough to pay for an annual subscription to your favourite magazine… FLYER, of course.
Plus, the best columnists, best news coverage, professional pilot training, First Solo, Accident Analysis and much more. All in this month's FLYER magazine.