In the Summer 2018 issue of FLYER, on sale Thursday 14 June: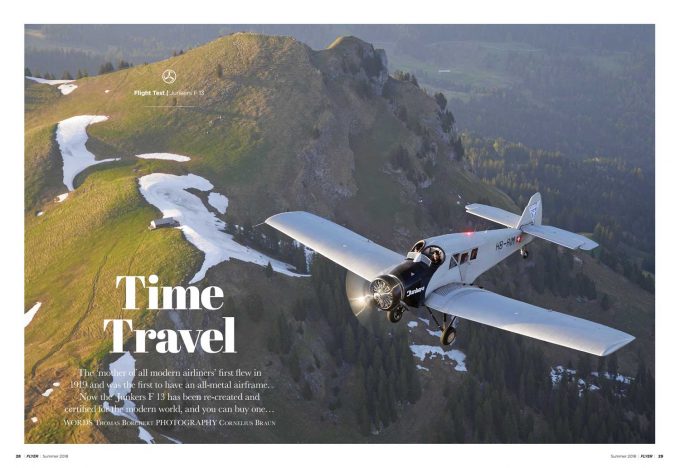 Go time travelling with Thomas Borchert in Flight Test, as he pilots a fabulous re-creation of the Junkers F13 from 1919. The 'mother of all modern airliners' was the first to have an all-metal airframe, the new version is certified for the modern world, and you can buy one…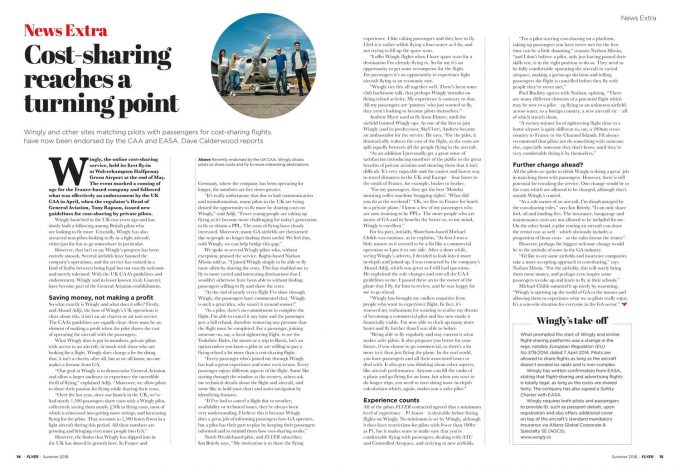 We take a look at how the UK CAA's recent endorsement of Wingly means that the cost-sharing service, and others like it, may now become much more popular.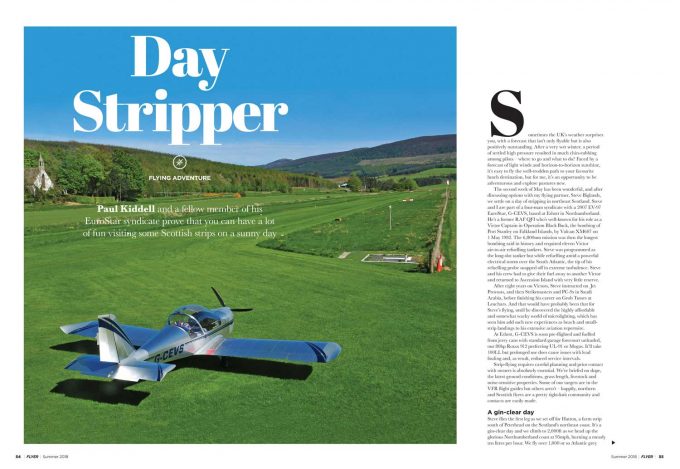 In Flying Adventure, Paul Kiddell and a fellow member of his EuroStar syndicate prove that you can have a lot of fun visiting some Scottish strips on a sunny day.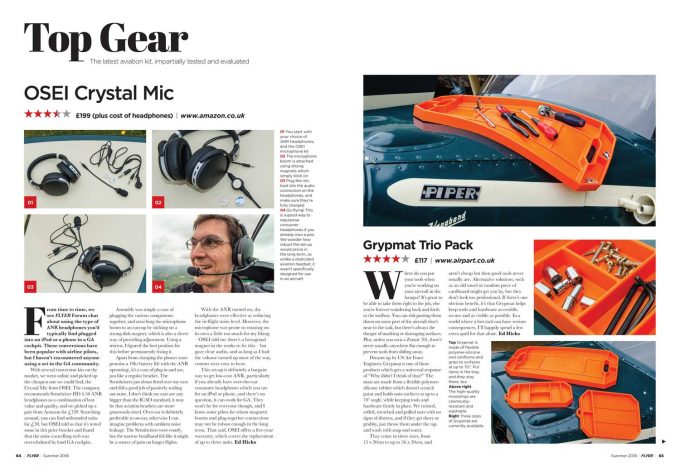 Ever wondered about making your own headset from consumer grade ANR headphones? As we find out in Top Gear, with the OSEI Crystal Mic you can – but does it compare to purpose-built headsets? Plus, Grypmat flexible tool trays and SEHT's light weight carbon-fibre headset.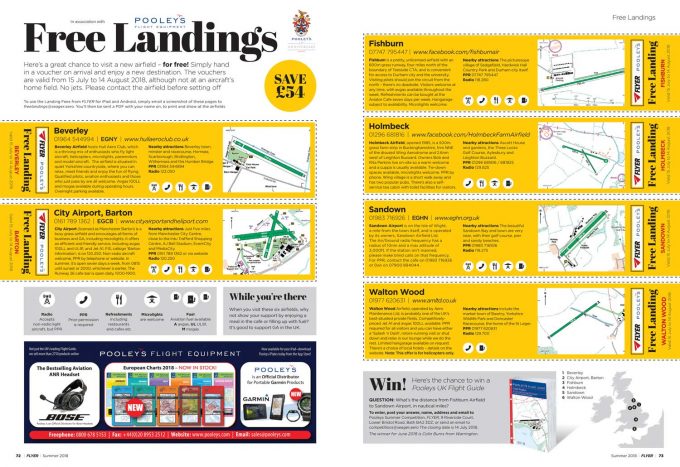 Save £54 with six fantastic free landings!
PLUS
Ever wondered what's involved in becoming a Class Rating Instructor? David Kelly did, and before he knew it, he was heading to Andrewsfield to take the plunge…

In First Solo, John Torode, the founder of Dynon Avionics and Vashon Aircraft found his first spin, from 6,000ft, to be much more memorable than his first solo flight.

Just what does it mean to be in control? In Accident Analysis, Joe Fournier reasons that, when you're talking about being in control during an emergency, it's more a state of mind, one from which pilots must try to look past any distractions and manage an aircraft at the most basic level.

Great columns from Dave Hirschman, Mark Hales and Ian Seager.

All the latest news.
FLYER is available from all good newsagents, or to take advantage of our excellent subscription offers, click here.