Among the thousands of two and four-seat, high-wing aircraft produced by the Luscombe Aircraft Company, was a beautiful single-seat, low-wing aerobatic sportplane, of which just one example was made. Scrapped long ago, until now it existed just as photographs. Budd Davisson finds out more about one man's remarkable project to bring it back to life.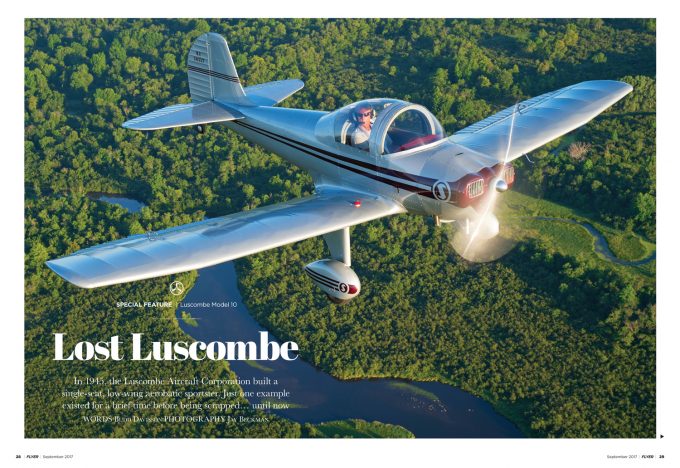 A fast cross-country ultralight that can operate from both land and water is now a reality. The Flywhale is the first Ultralight to have gained German certification for operations from both land and water. Peter Wolter take keeps his feet dry and takes a flight…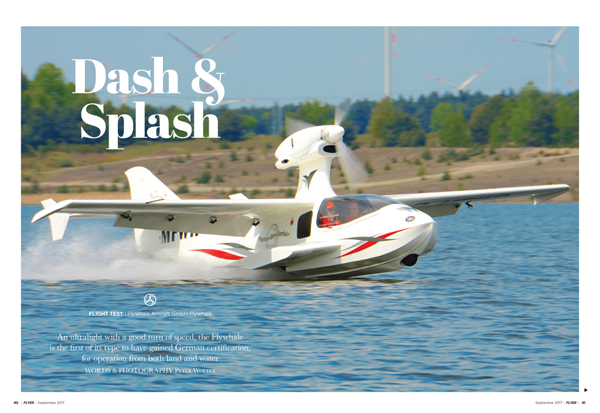 Foiled by the weather, Ben Regan and Barney Ward turned a planned jaunt from Wellesbourne to western Norway into a Flying Adventure to Riga, taking in six countries on the way.
Graham Cowie reports on the nineteenth annual Project Propeller day, held at Gloucestershire Airport in late June, which honours WWII aircrew veterans and sees them flown by private pilots.
Six Free Landings, to save you up to £68!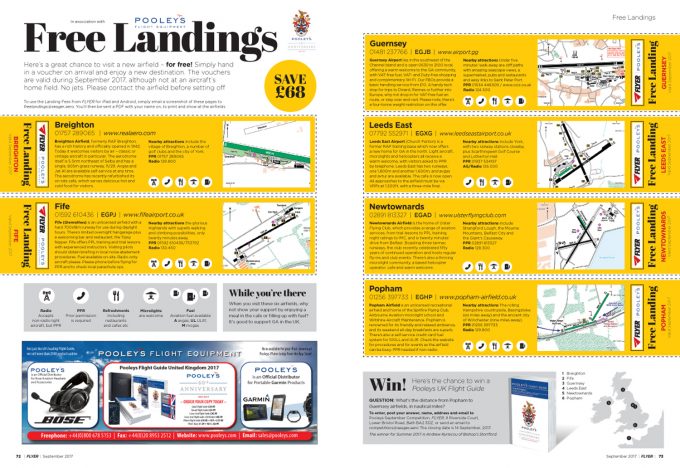 In First Solo, UK General Aviation social media star Ben Cornwell talks about going solo with the Air Cadets, and how making videos of his flying led to the creation of his PlaneOld Ben YouTube channel.
If you're trying to travel in your aircraft, datalink weather radar in the cockpit is perhaps the best thing to happen since, well GPS. As it starts to find its way into UK and European cockpits, in Accident Analysis, Joe Fournier suggests that understanding and recognising its limitations is vital to making it an asset in your inflight decision making, and not a liability.
A free moving map App for tablets? Top Gear puts the latest version of EasyVFR Basic app.
Great columns from Paul Bertorelli, Mark Hales and Ian Seager.
All the latest news, including the highlights of Oshkosh 2017.
Now available at all good newsagents – to take advantage of our excellent subscription offers,
click here
.