What's new to say about a Cirrus SR22T? Well, that's just it – lots! Ian Seager flies the very latest 2016 Cirrus SR22T and finds how Cirrus Aircraft just keeps on improving and refining its already brilliant aircraft. Yes, it still looks similar to the original SR22 launched back in the early 2000s but Cirrus just refuses to stand still. It's the best yet.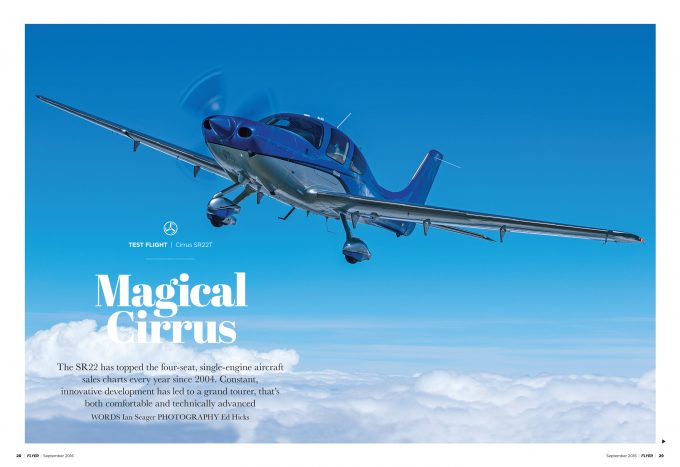 And you could say Piper is going down a similar route too, with its new flagship model, the M600 single-engine turboprop. Piper has listened to what pilots, owners and operators said about the previous Malibu Meridian and worked hard to grant every wish. Joe Fournier flew the M600 and came away super-impressed.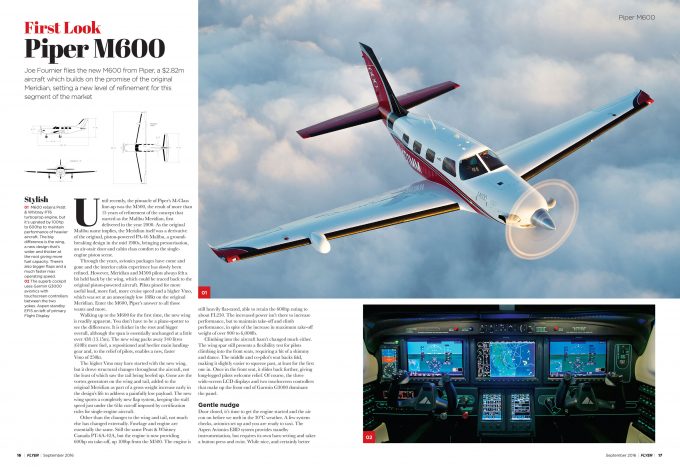 In this month's Flying Adventure, Paul and Kirsty Gunnell flew to the Greek Islands earlier this summer where, yes, they found evidence of the migrant crisis, but also a warm welcome. But it wasn't blue skies all the time, particularly enroute across Europe. Lots of great advice from a very organised pair.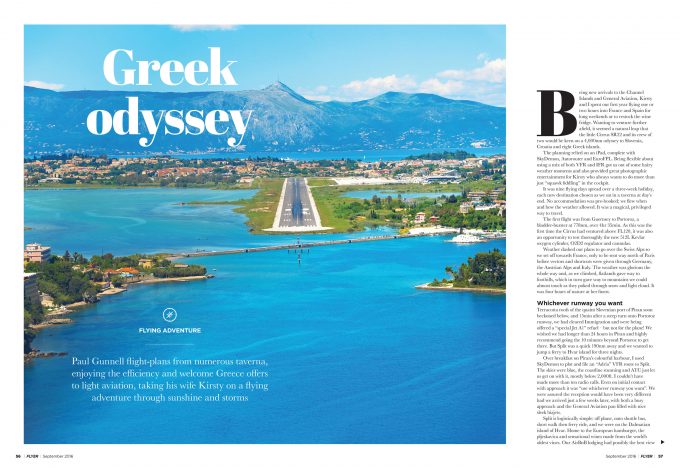 Who thought corrugated metal was just for allotment sheds? The most famous aircraft with the corrugated finish is the Ford Tri-Motor but there another too, the Hamilton Metalplane. Once plentiful, there's now just one flying in the world.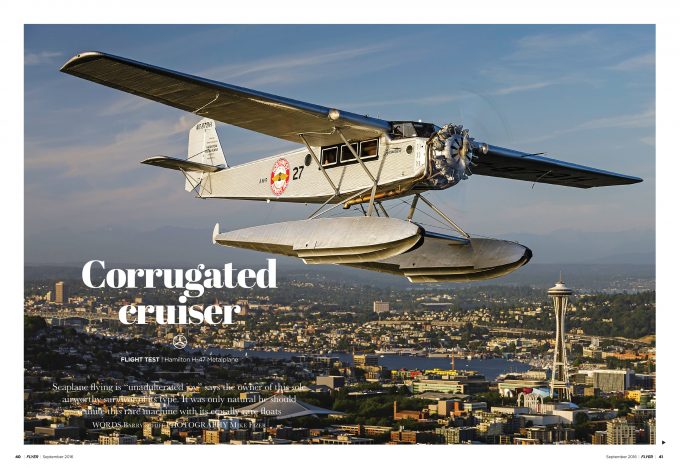 On 25 August 2016, new regs called Part-NCO come into effect. One of the main changes is that EASA certified aircraft must now carry an Emergency Locator Transmitter (ELT) or a Personal Locator Beacon (PLB). This month's Top Gear reviews the regulation and highlights the main products available to UK pilots.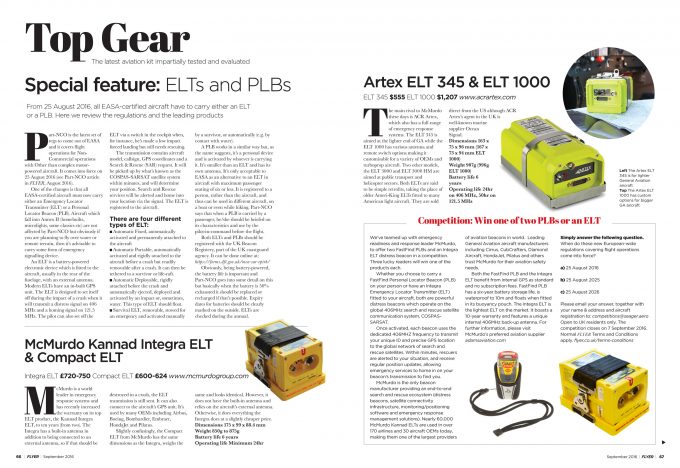 Free landing fees this month are an eclectic bunch: Breighton (home to the Real Aeroplane Company), Cromer (Northrepps), Popham, Sittles, Stoke Golding and Yatesbury. All this and much, much more in the UK's most popular, liveliest and most relevant flying magazine… FLYER, of course!