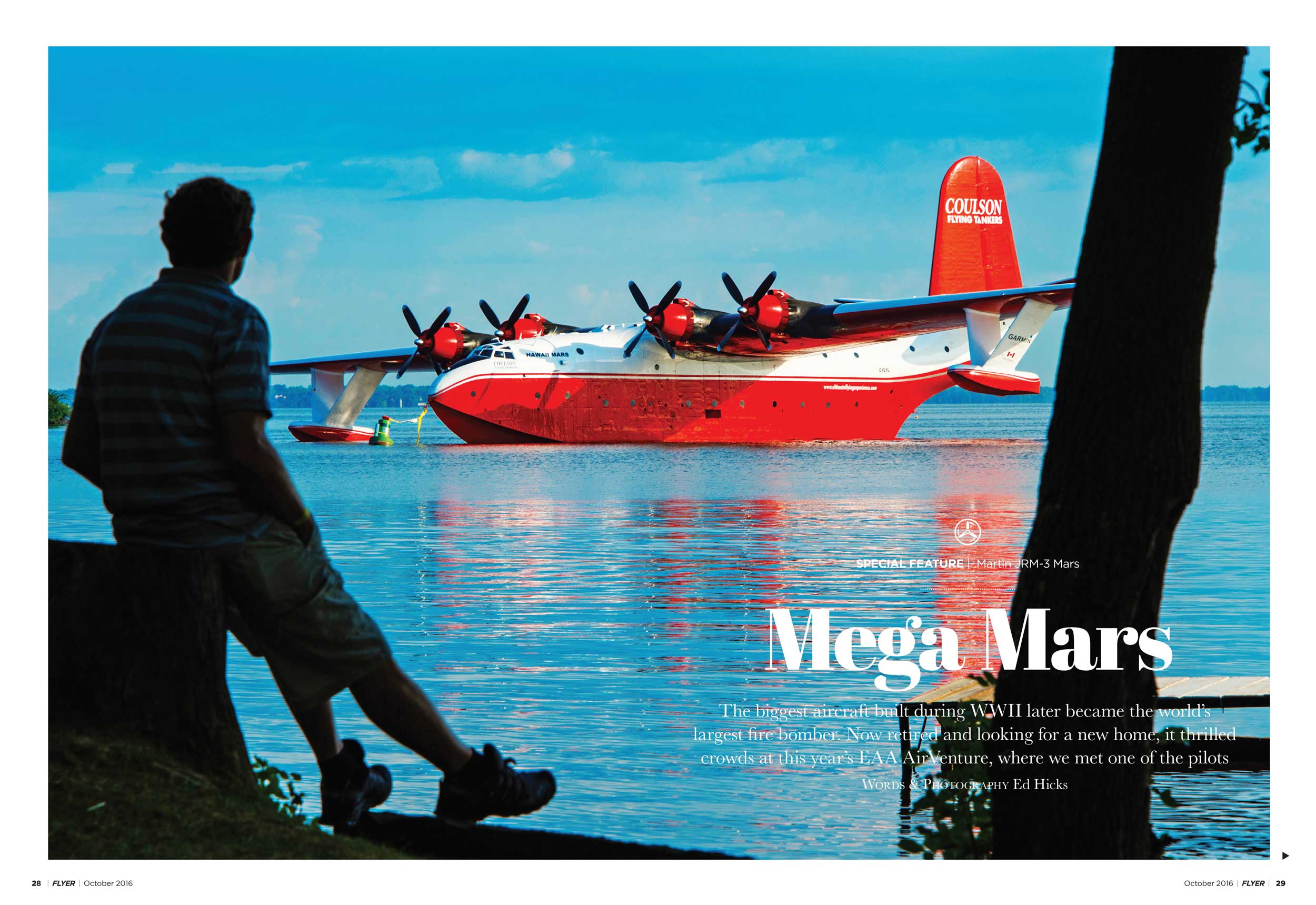 What's it like to fly the mighty Martin Mars amphibian, one of the biggest aircraft in the world? We caught up with one of its pilots at Oshkosh for a detailed briefing.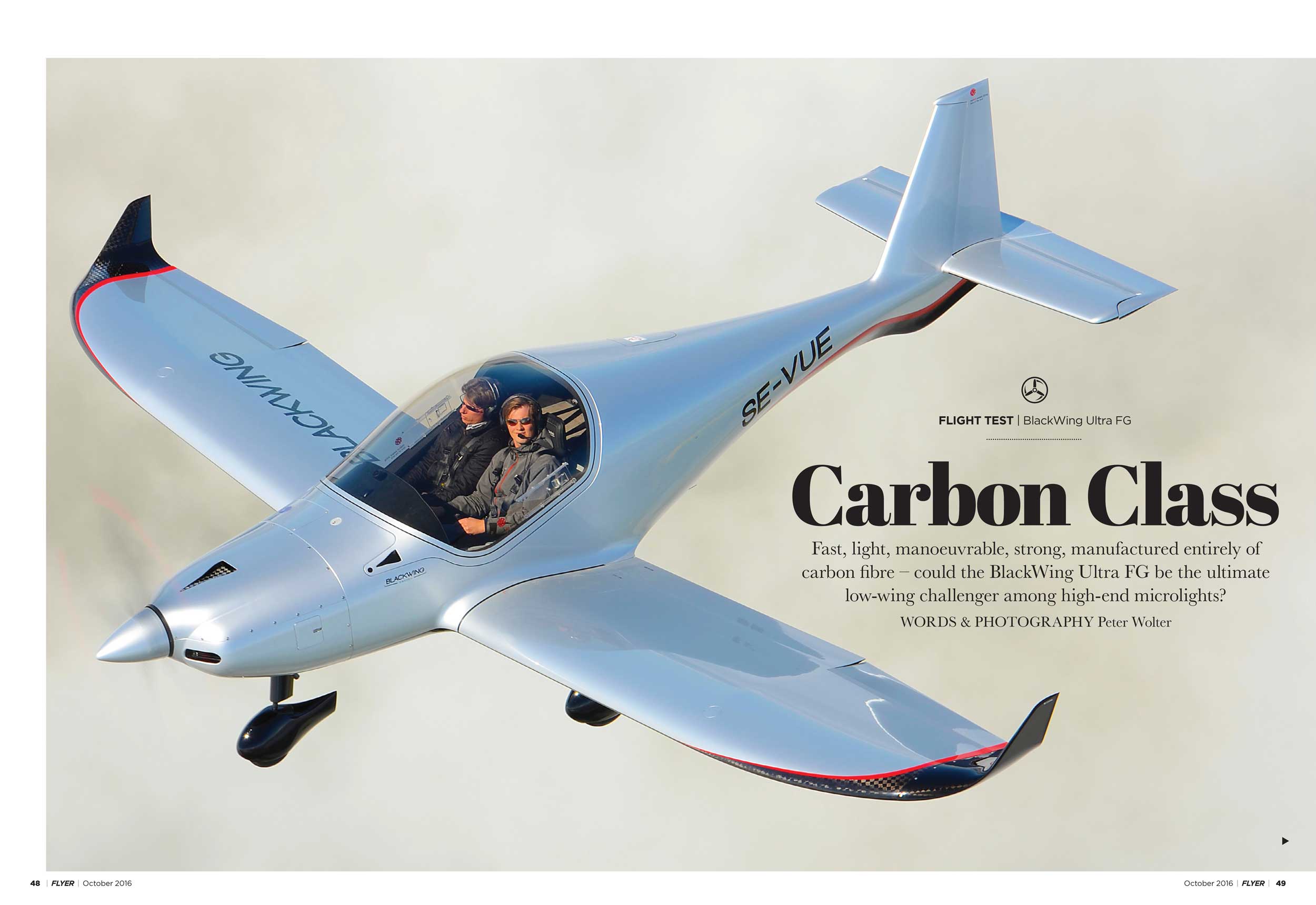 The carbon-fibre BlackWing Ultra FG is fast, light and incredibly detailed… and it's a microlight.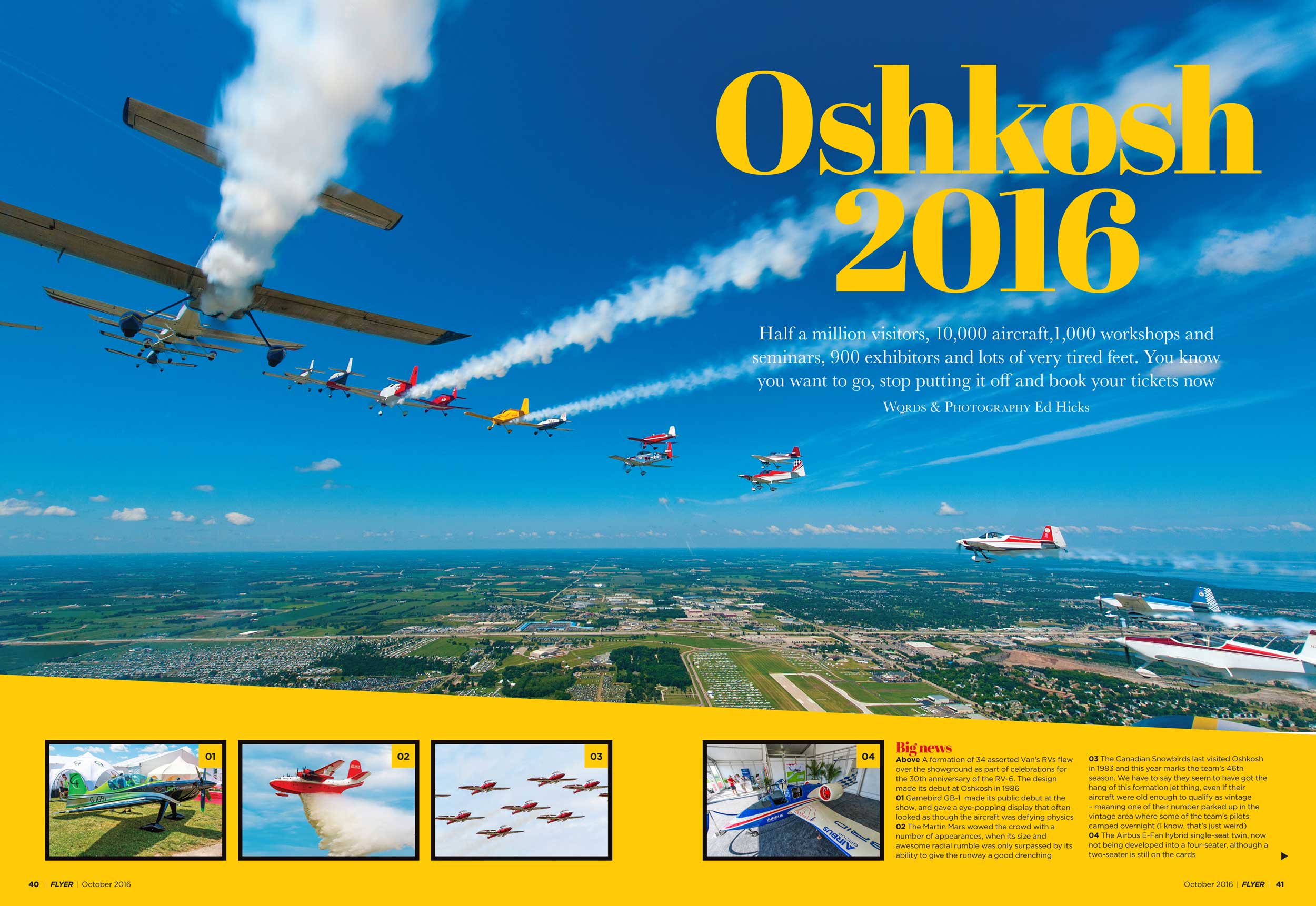 Oshkosh! It's aviation heaven, and then a bit more. Ed Hicks and Ian Seager sought out every interesting aircraft in this full photo-report.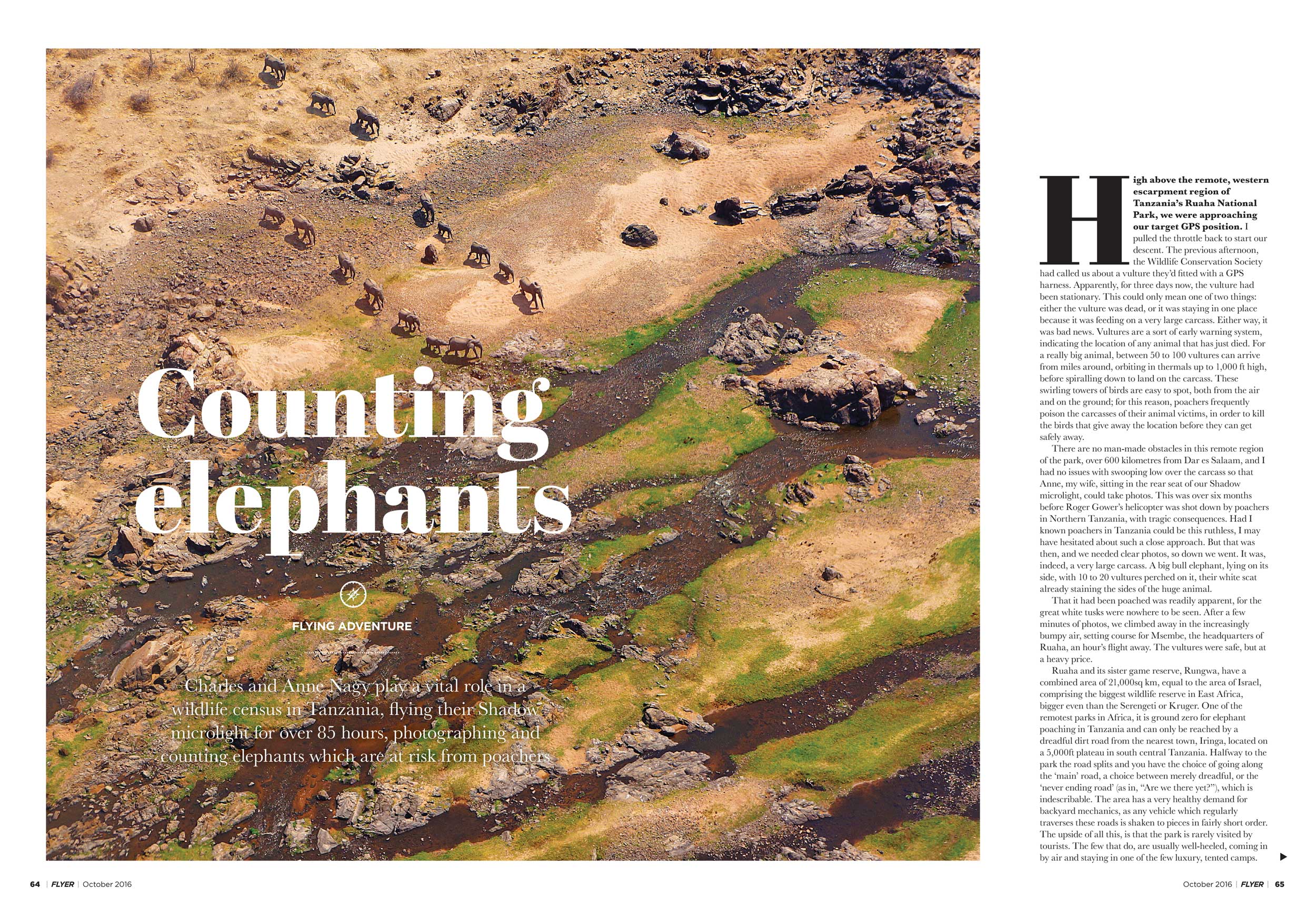 Charles and Anne Nagy played a vital role in a census of wildlife in Tanzania, counting elephants from above in their Shadow microlight.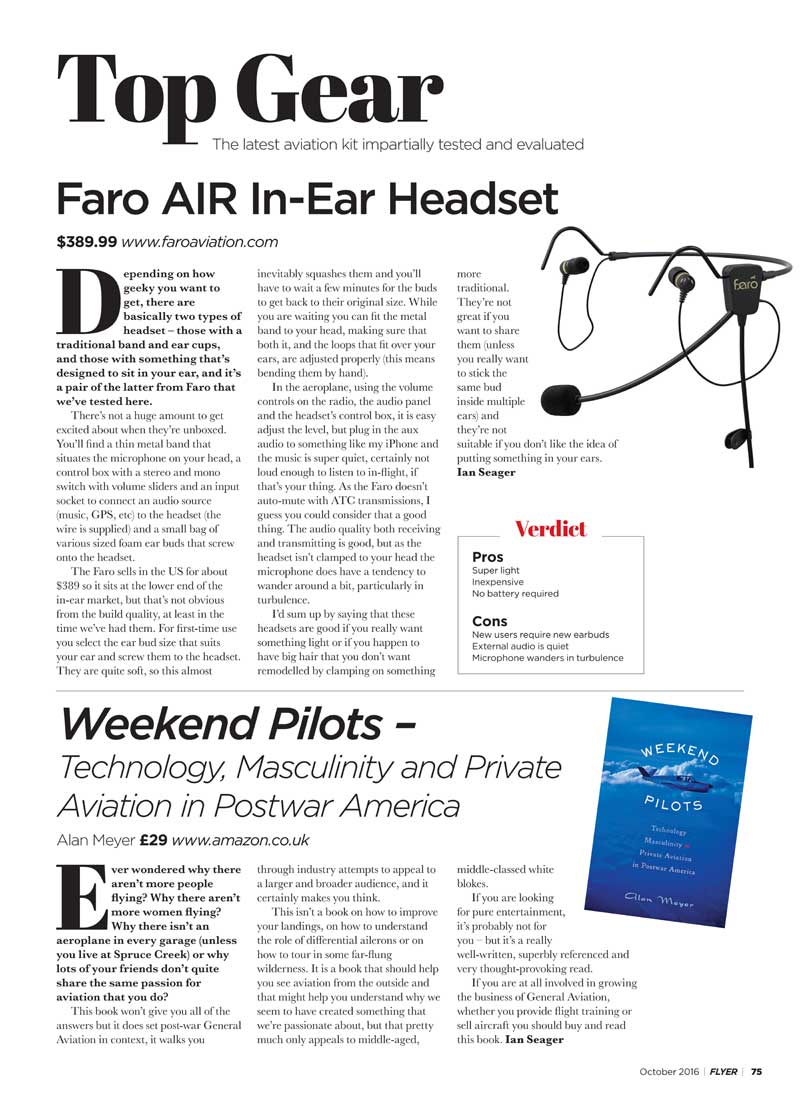 Top Gear tests the Faro 'in-ear' headset.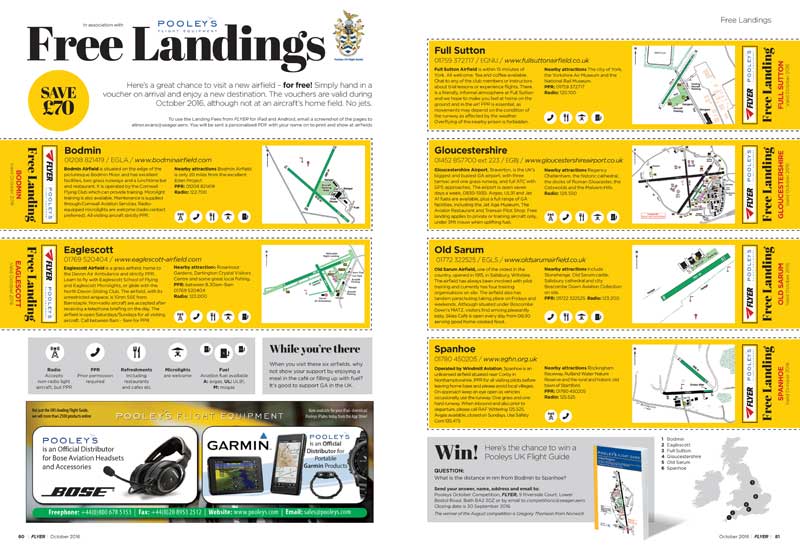 Six free landings worth £70 this month and it's a great six: Bodmin, Eaglescott, Full Sutton, Gloucestershire, Old Sarum and Spanhoe. Yup, we reckon they're flyable in a day if you get a move on!