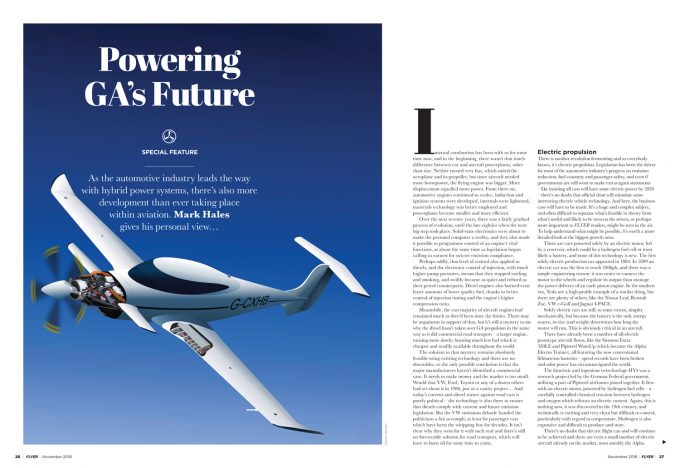 Mark Hales brings us up to date with insight into the potential uses of hybrid-electric power units in light aircraft.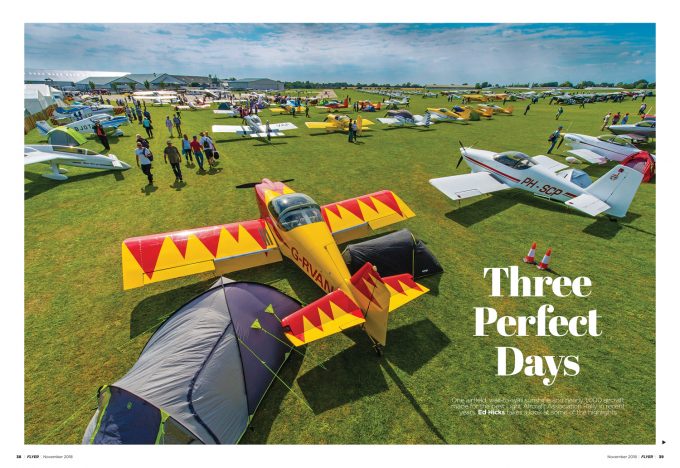 This year's LAA Rally was one of the best ever. Sunny days, huge turnout, surprises and a great selection of aircraft. Full photo report by Ed Hicks.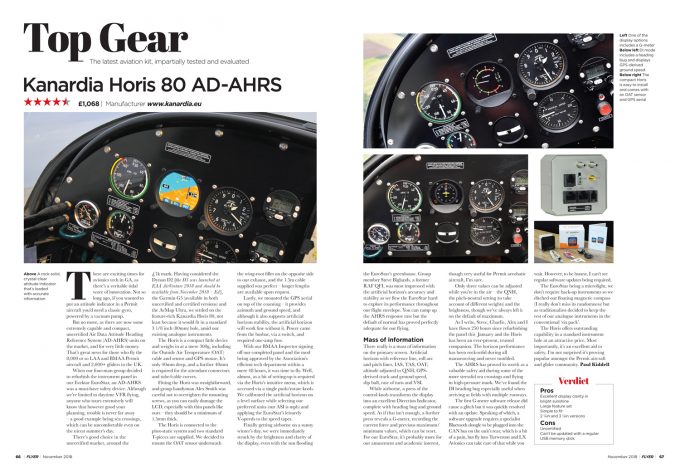 Got a duff Attitude Indicator or just like to replace it with something more modern? The Horis 80 from Kanardia is a great piece of kit.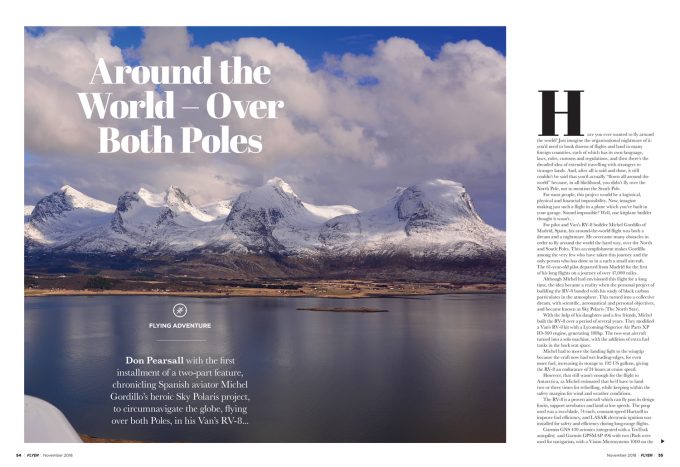 Michel Gordillo flew around the world in a very special homebuilt Van's RV-8. In the first of a two-part article, we take a look at Michel's incredible preparation and his well-planned flight taking the Polar route.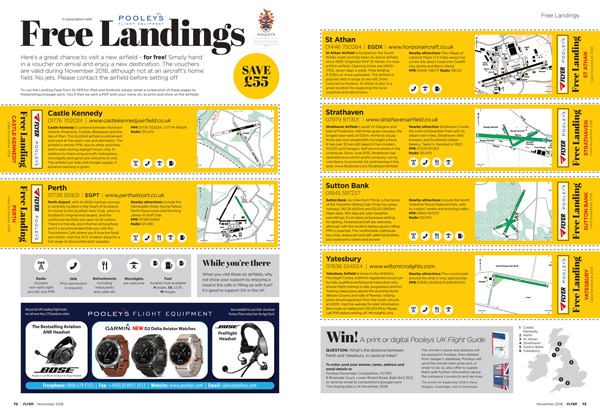 EXCLUSIVE to FLYER! Six free landing vouchers for some of the nicest airfields around the UK: Castle Kennedy, Perth, St Athan, Strathaven, Sutton Bank and Yatesbury.