Cover story: flight test of the first aircraft to be built under the UK's new 'E-Conditions' test status – an Aeronca powered by a Verner radial engine. Mark Hales reports on a remarkable project.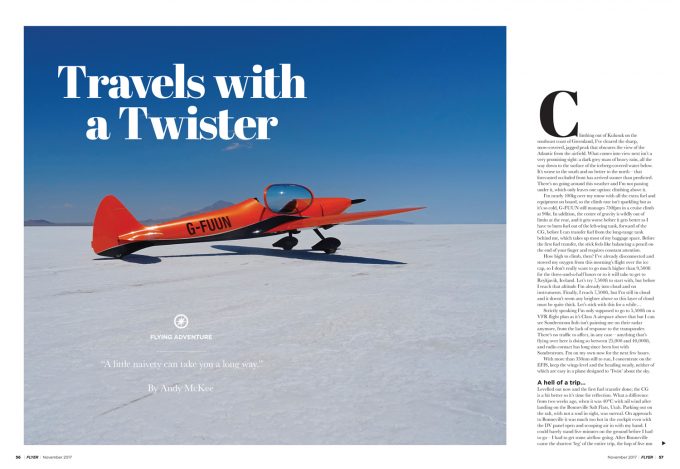 This month's Flying Adventure is extraordinary, to say the least. Andy McKee flew his single-seat Twister aircraft all the way across the North Atlantic, across the USA, up the west coast visiting friends, then back across the USA to drop into Oshkosh (where he took part in a flypast), then back home to the UK across the North Atlantic. That's a big trip in a very small aircraft!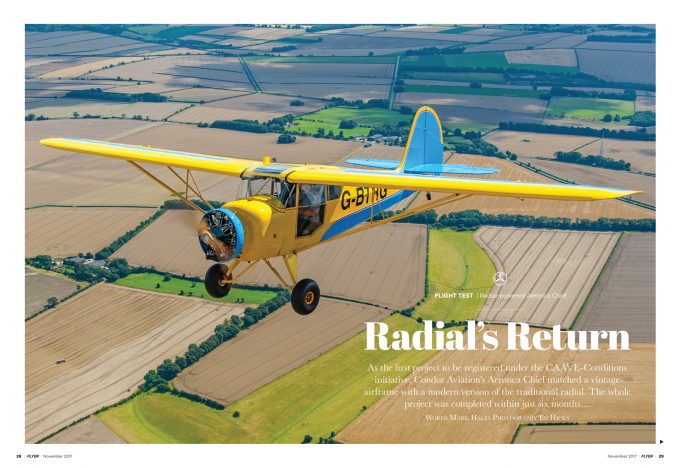 Flight test: Aeronca 11AC Chief fitted with a 7-cylinder 117hp Verner radial engine.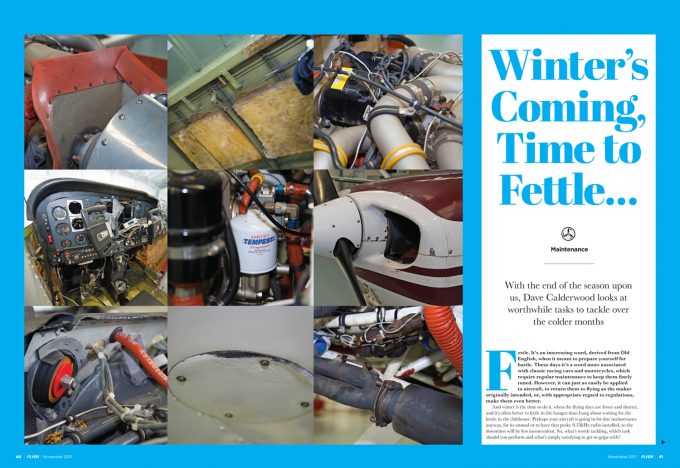 It's approaching winter, with short days and mucky flying, so a good time to invest some time (and cash) in your aircraft.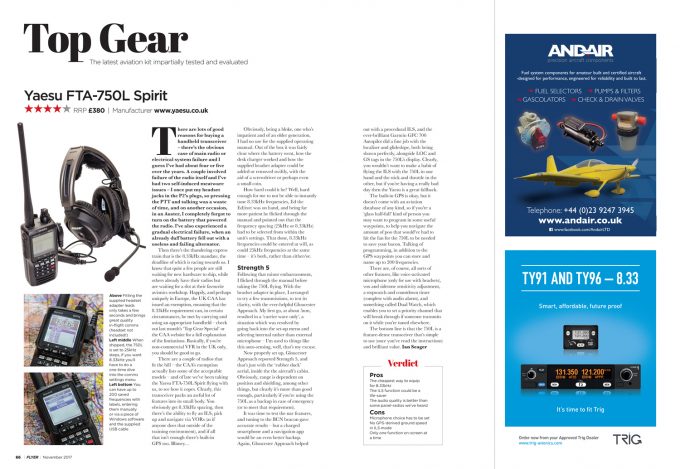 Review of the Yaesu FTA-750L Spirit handheld transceiver, a cheap way to meet the 8.33 radio requirement?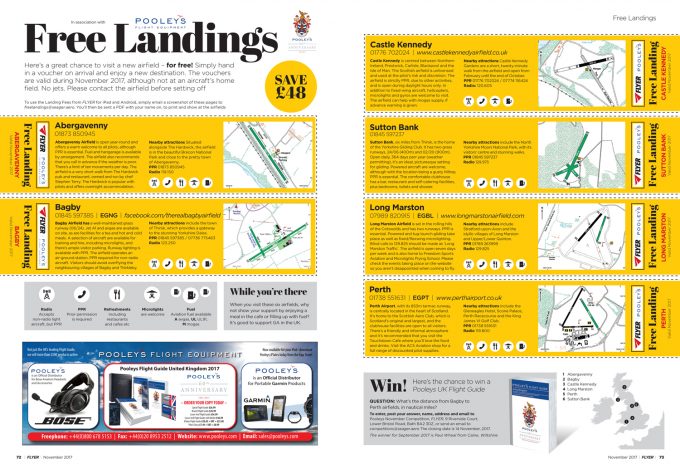 Free landings for November: Abergavenny, Bagby, Castle Kennedy, Sutton Bank, Long Marston and Perth. That's quite a spread, worth at least £48.