The November 2016 edition of FLYER goes on sale from 6 October and it's a stonking issue! Yes, some of the flying is extreme but it's all stuff that you could do too…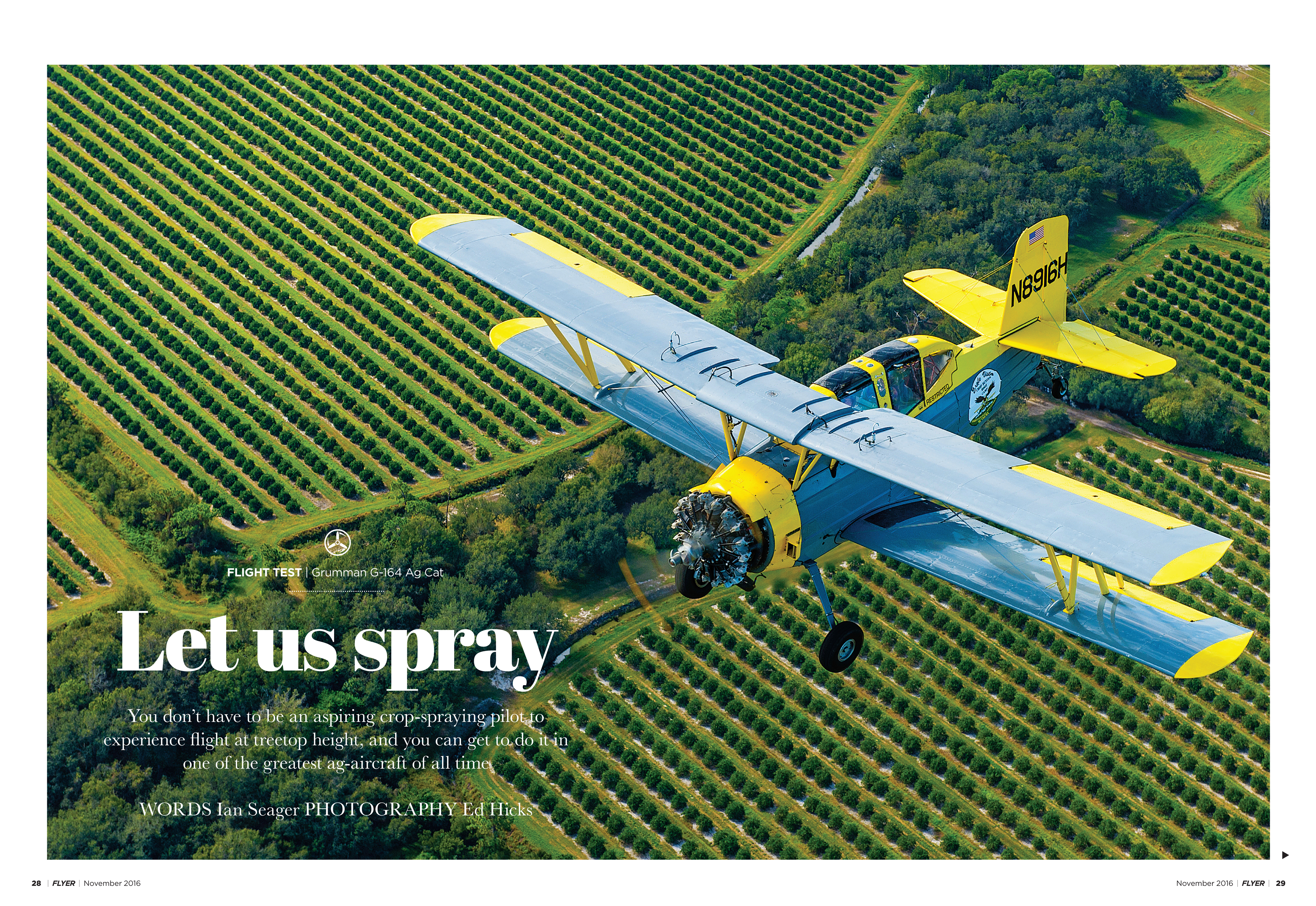 Ian Seager goes to crop-dusting school in Florida and flies the weirdest-looking biplane. Think low, then go lower…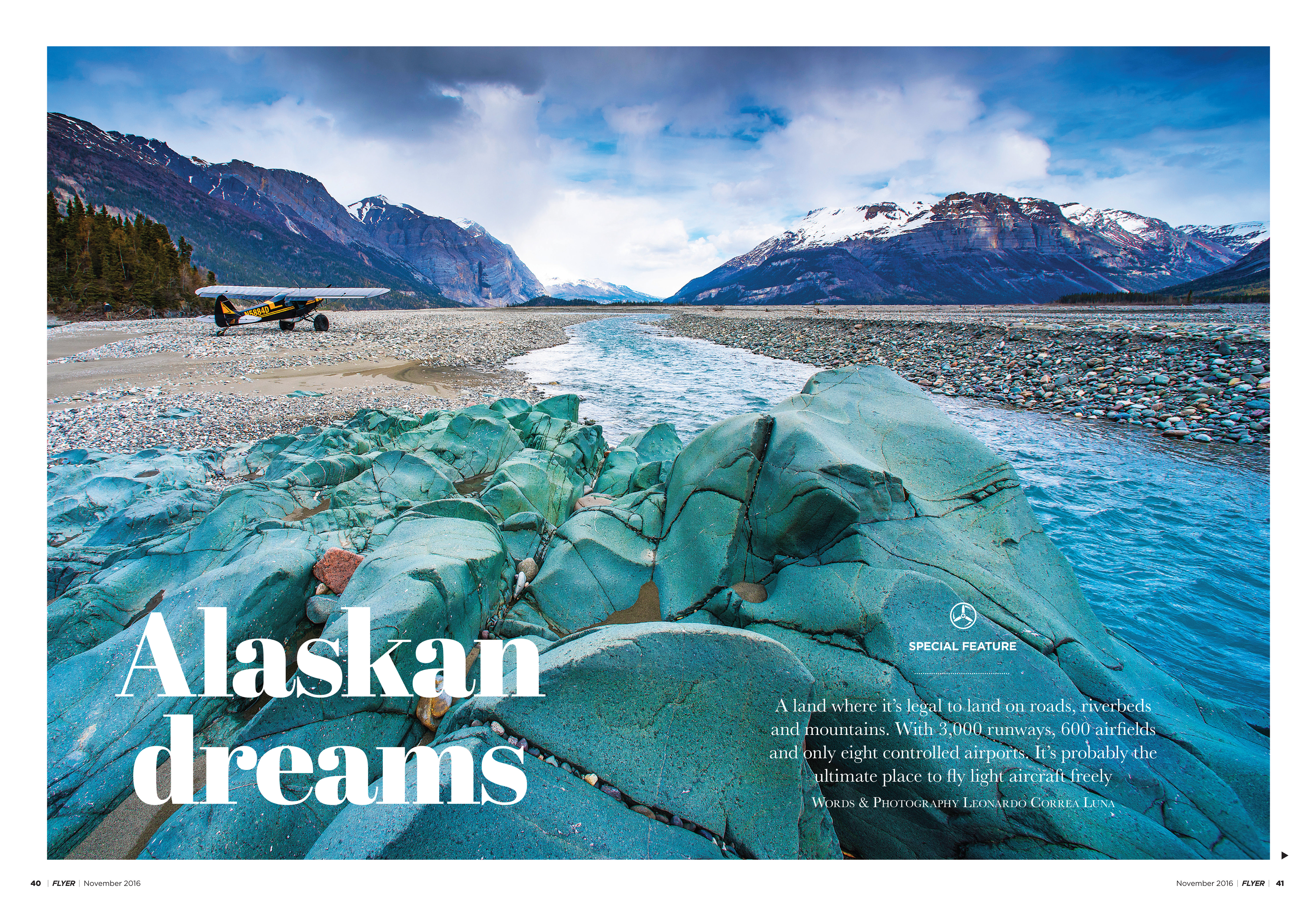 After reading this wonderfully illustrated article about flying in Alaska, you will want to go there. Fly freely almost anywhere you want to go – just be aware of the weather and terrain.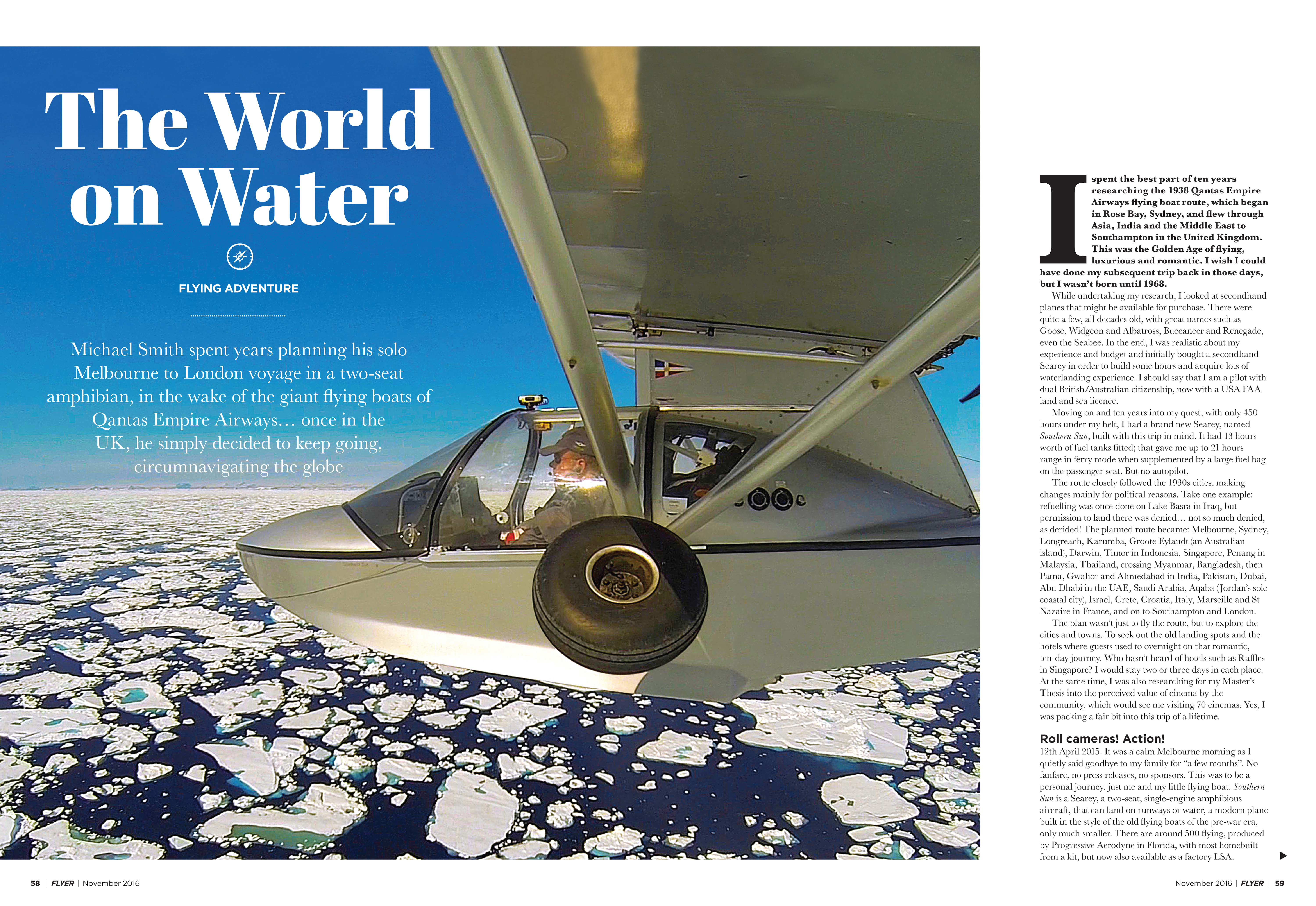 Michael Smith set off in his two-seat Searey amphibious aircraft to fly from Australia to London. Then, when he got there, he decided to keep going, across the Atlantic, the USA and then across the Pacific. It's an incredible story.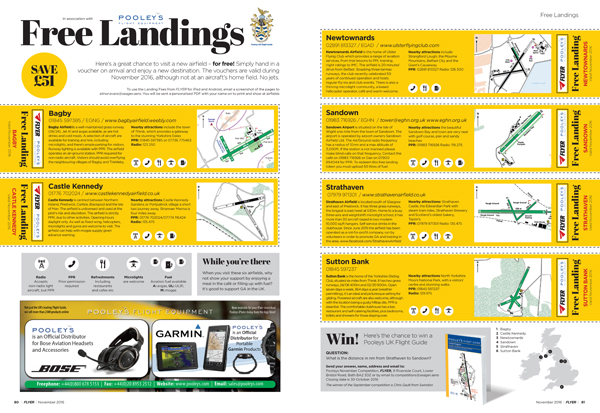 Just as incredible is the generosity of UK airfields to offer free landings to FLYER readers. This month save £51 with six free landing vouchers!