Trevor Bailey had flying a Spitfire on his aviation 'bucket list' for many years, but parting with a couple of grand for a few minutes in the back seat of a legacy plane didn't appeal. Then Trevor discovered one of the UK's most remarkable syndicates and bought himself a share in a fabulous 90 per cent-scale Supermarine Mk26B Spitfire!
In Flying Adventure, Nic Orchard took her interest in the WWI defence installations dotted around Kent and turned it into an entry for the annual Pooleys Dawn to Dusk Competition, where she aimed to spot and take pictures of 100 sites in a single day!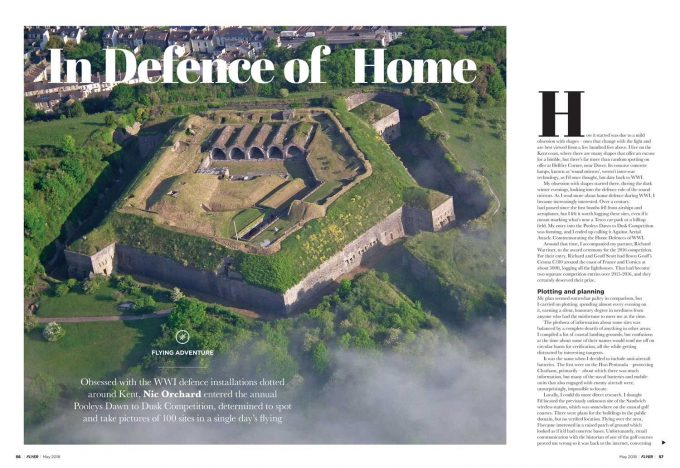 Interested in owning an aircraft but put off by the thought of shouldering all the costs? Paul Kiddell suggests that it's time to flick through the adverts or, better still, find some like-minded mates and start your own flying group in our Special Feature…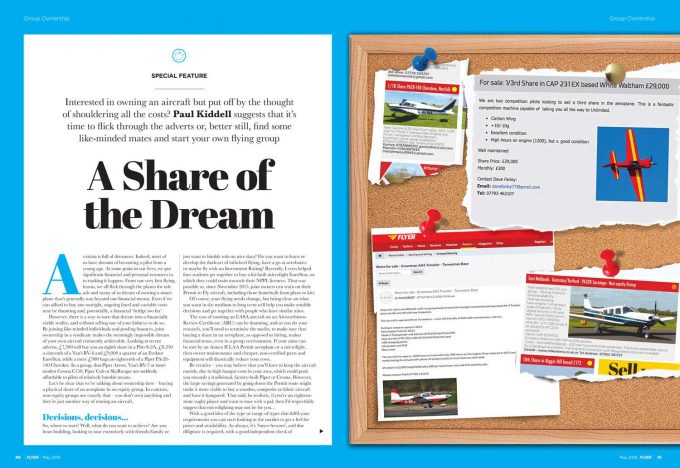 In Top Gear, we check out the Epic Optix Eagle 1, the first portable head-up display for General Aviation.
Save £46 with six fantastic Free Landings, at Fife, Henstridge, Kingsmuir, Netherthorpe, Sittles and Yatesbury!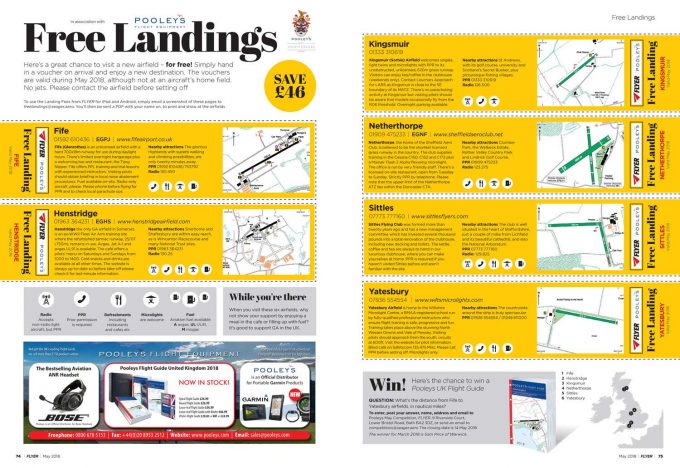 PLUS:
In First Solo, we meet sixteen-year-old Caroline Dougherty, who wasn't anxious about her first solo, which she made in her family's 100-year-old JN-4D Jenny, but her father, air show pilot Paul Dougherty, was very nervous, indeed…
Many cockpit procedures, techniques and rituals have an obvious intent and order. But as Joe Fournier points out in Accident Analysis, what's obvious to some can be new knowledge to others.

Great columns from Matt Dearden, Mark Hales and Ian Seager.

All the latest news.
FLYER is available from all good newsagents, or to take advantage of our excellent subscription offers, click here.