Tough times, legal battles and a lack of finance can sometimes mean that fabulous aircraft never really 'get off the ground'. This month's FLYER sees Ian Seager fly the LoPresti Fury, a sweet-handling fast aerobatic tourer which was unveiled nearly thirty years ago – the whole project's for sale, are you game?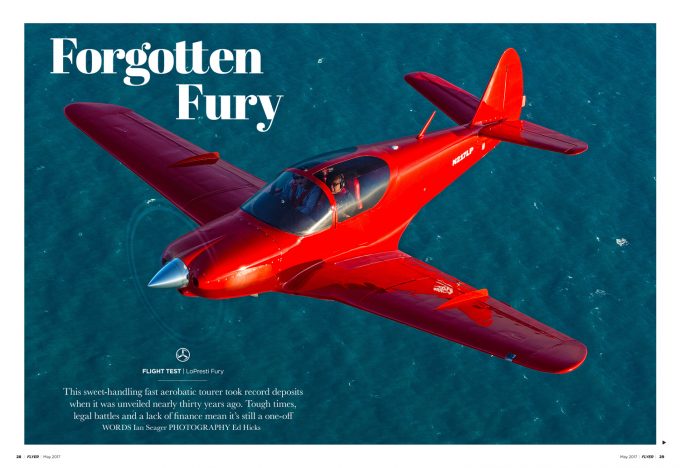 "You don't have to go on a diet of 'rabbit food' or join the gym," says Dr Frank Voeten, who looks at how the recent changes in aeromedical regulations have affected pilot certification, and provides a practical guide to dealing with common conditions that could see you grounded. And if you can spare eleven minutes per day, you could even try the Royal Canadian Air Force's '5 Basic Exercises', and become 'fit as a fighter pilot'!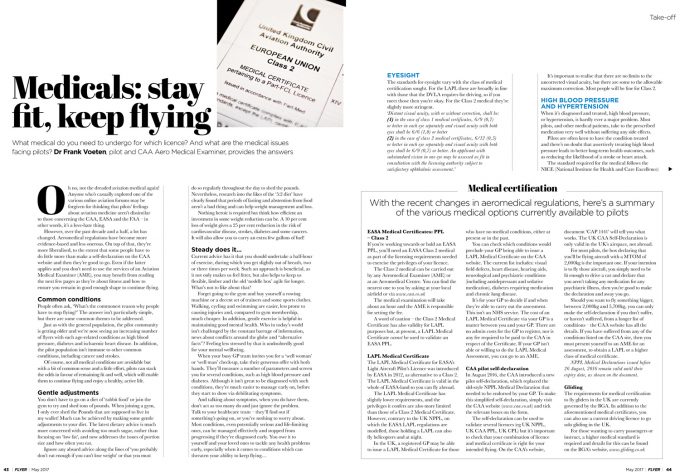 Whether you're just setting out to gain your PPL or are looking to update your kit, we challenge Pooleys to come up with a thoroughly modern – well, okay, it does have a 'whizz wheel' in there! – bag, from interactive iBooks to the CX-2 Pathfinder Flight Computer.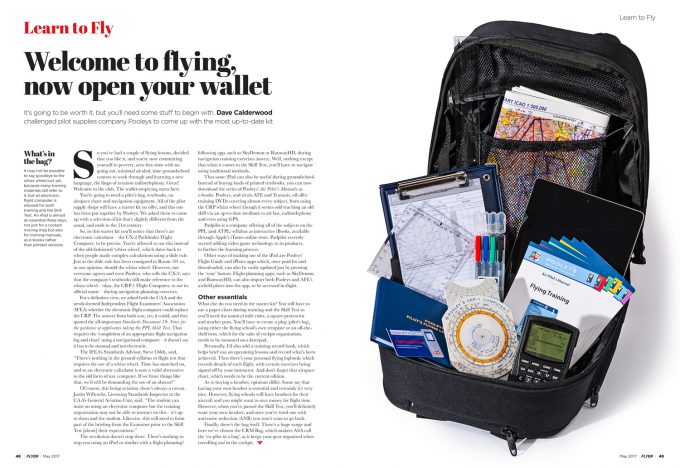 There's no escaping cabin noise, which can top 100dB, the threshold at which you start to suffer hearing damage, so headsets with active noise reduction (ANR) are a good choice, unless you really want a really loud clubhouse… Ed Hicks puts the Lightspeed Zulu 3 ANR headset, the improved version of the ever-popular Zulu 2, through its paces.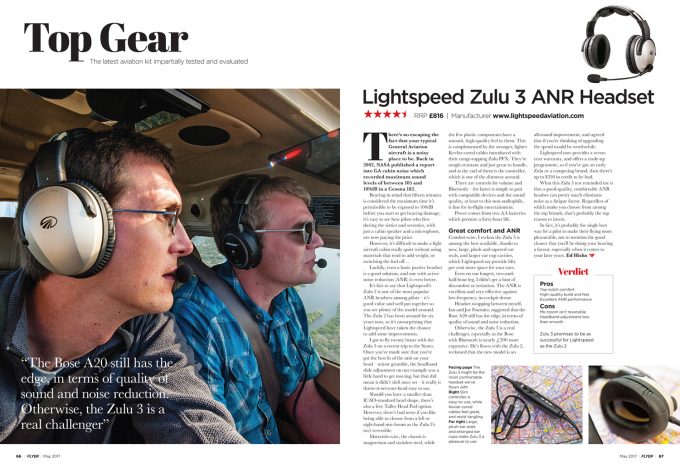 This month we've six Free Landings vouchers to save you £73, at Gloucestershire, Henstridge, Kingsmuir, London Exford, Netherthorpe and Tatenhill.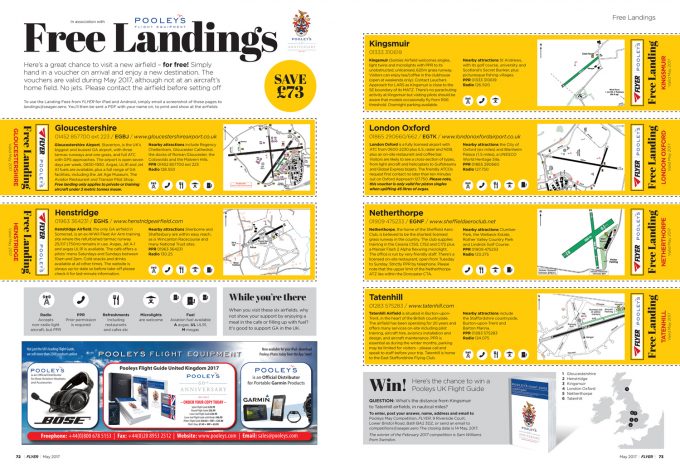 And that isn't all! We chat to aerobatics legend Patti Wagstaff about her first solo; there are spot-on columns from Ian Seager, Matt Dearden and Mark Hales; Joe Fournier tackles GA safety in Accident Analysis and Accident Reports; there's all latest news and views from the GA scene, for aspiring airline pilots, and from AOPA, BMAA and LAA; and a mammoth, picture-packed Flying Adventure, penned by Lita Oppegard, recounting the epic, 6,000nm flight that she and husband Nick made in a 21928 Travel Air 4000, from Crete to Cape Town.
If you're not already a subscriber, why not take advantage of our phenomenal, unmatched 'three issues free' offer? Just click here for details…