Cover story this month is a flight test of the Great Lakes biplane, first produced in 1929 and still delighting aerobatic pilots today.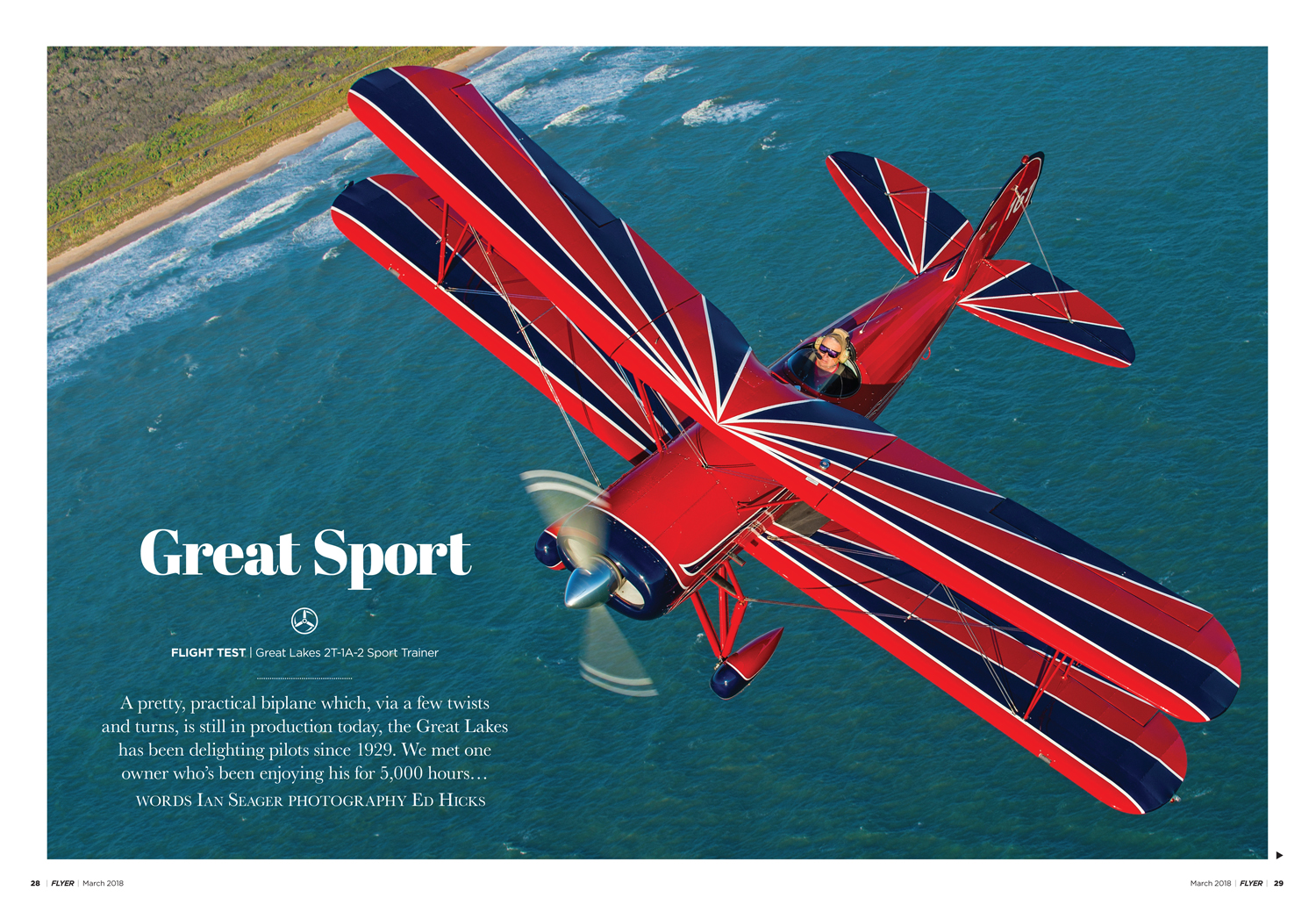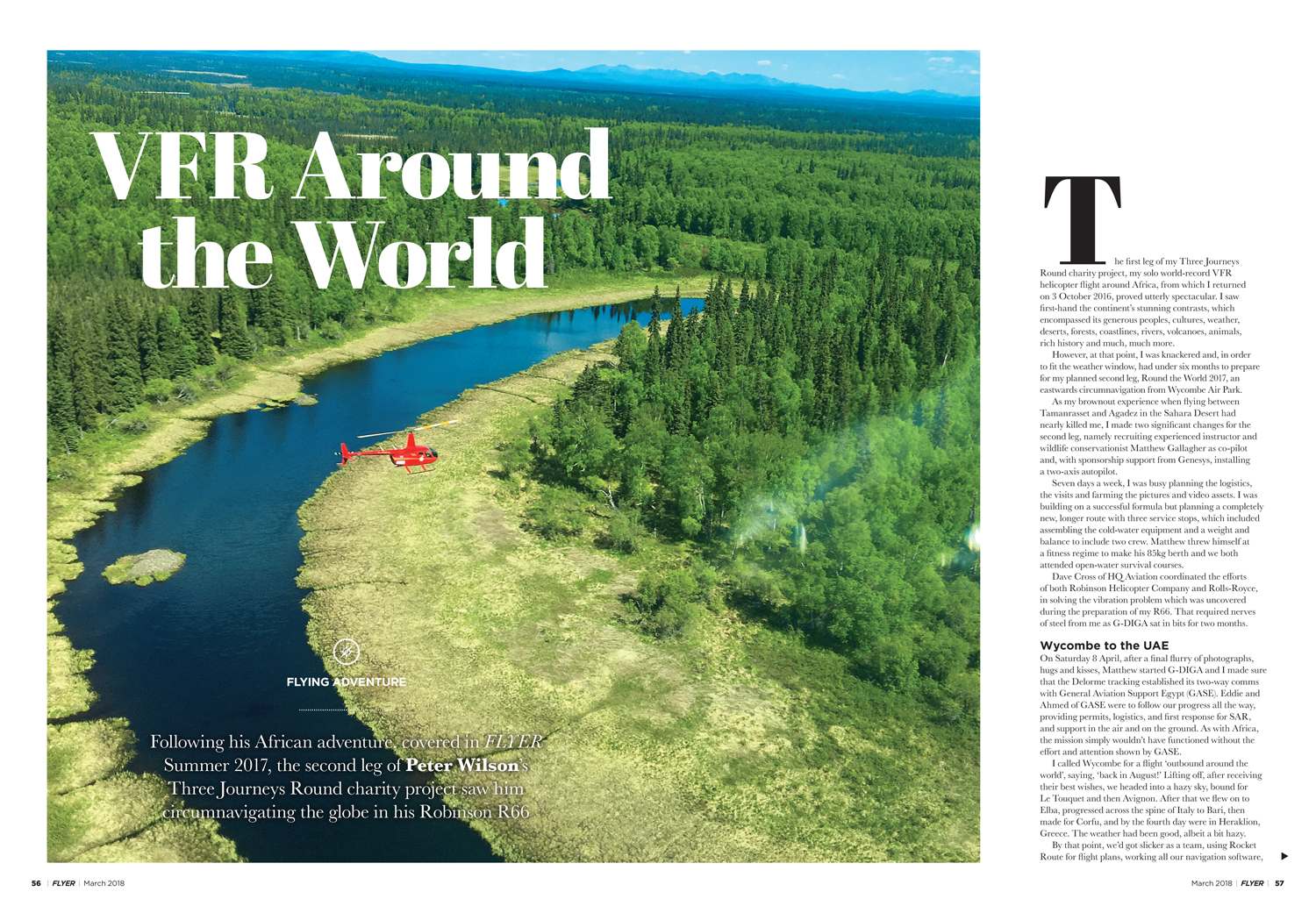 Flying a Robinson R66 Turbine helicopter VFR around the world is a heck of a challenge. Imagine the credit card bills for fuel stops, to start with! Peter Wilson reports on the second stage of his Three Journeys Round epic.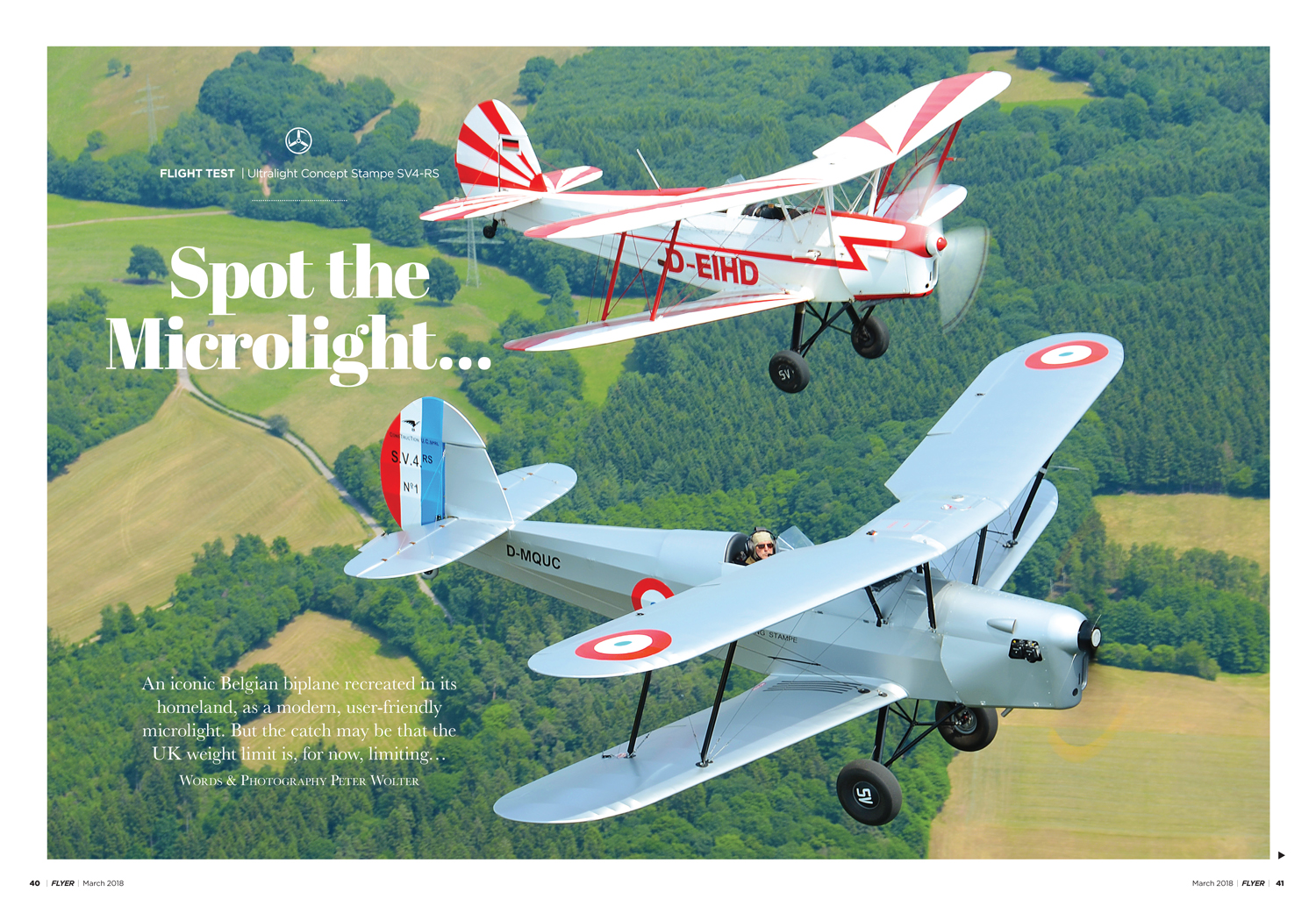 Which one's the microlight? Peter Wolter flies a real Stampe and a nearly-real microlight version.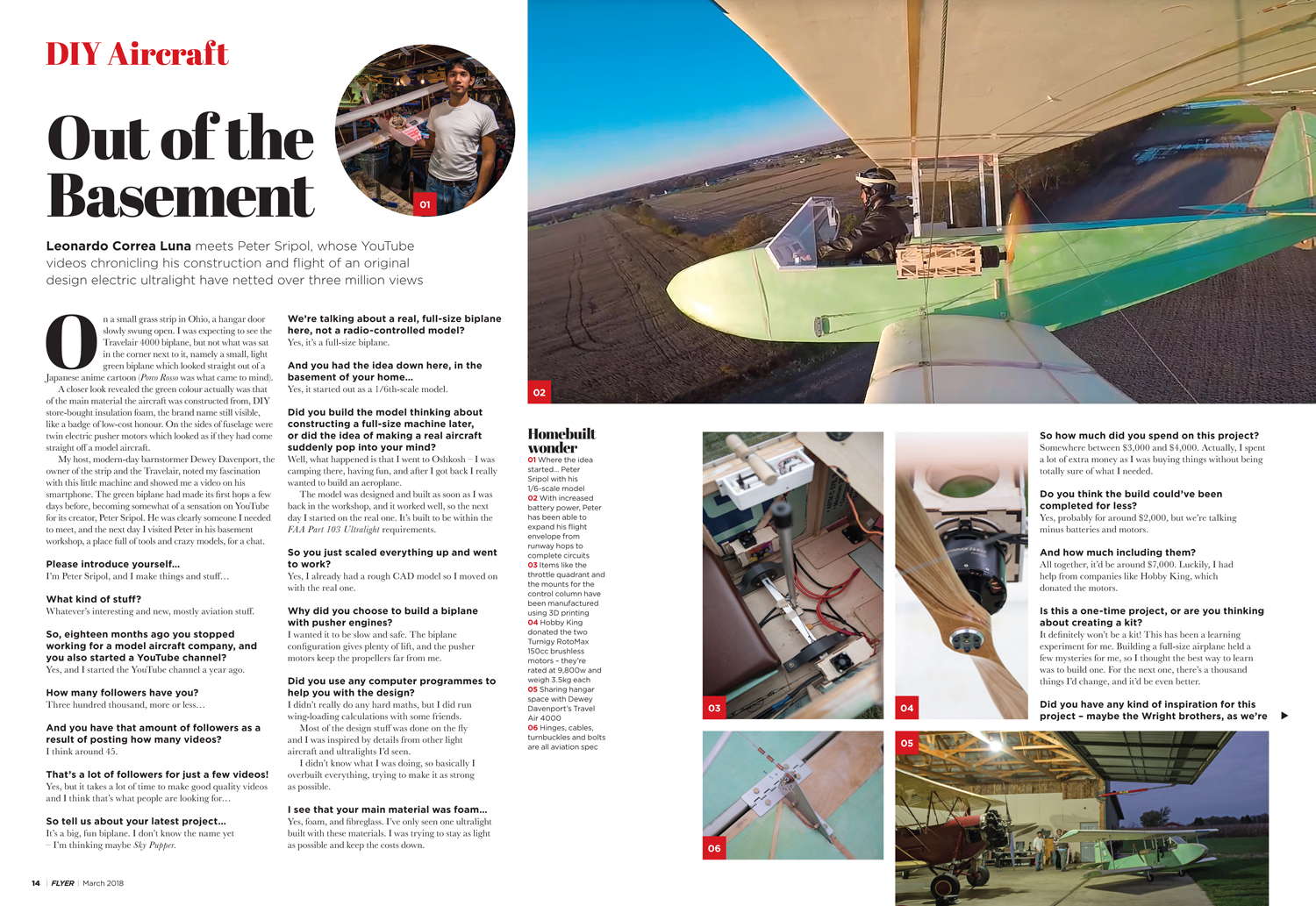 Electric-powered biplane built from parts found in a DIY store… and it flies!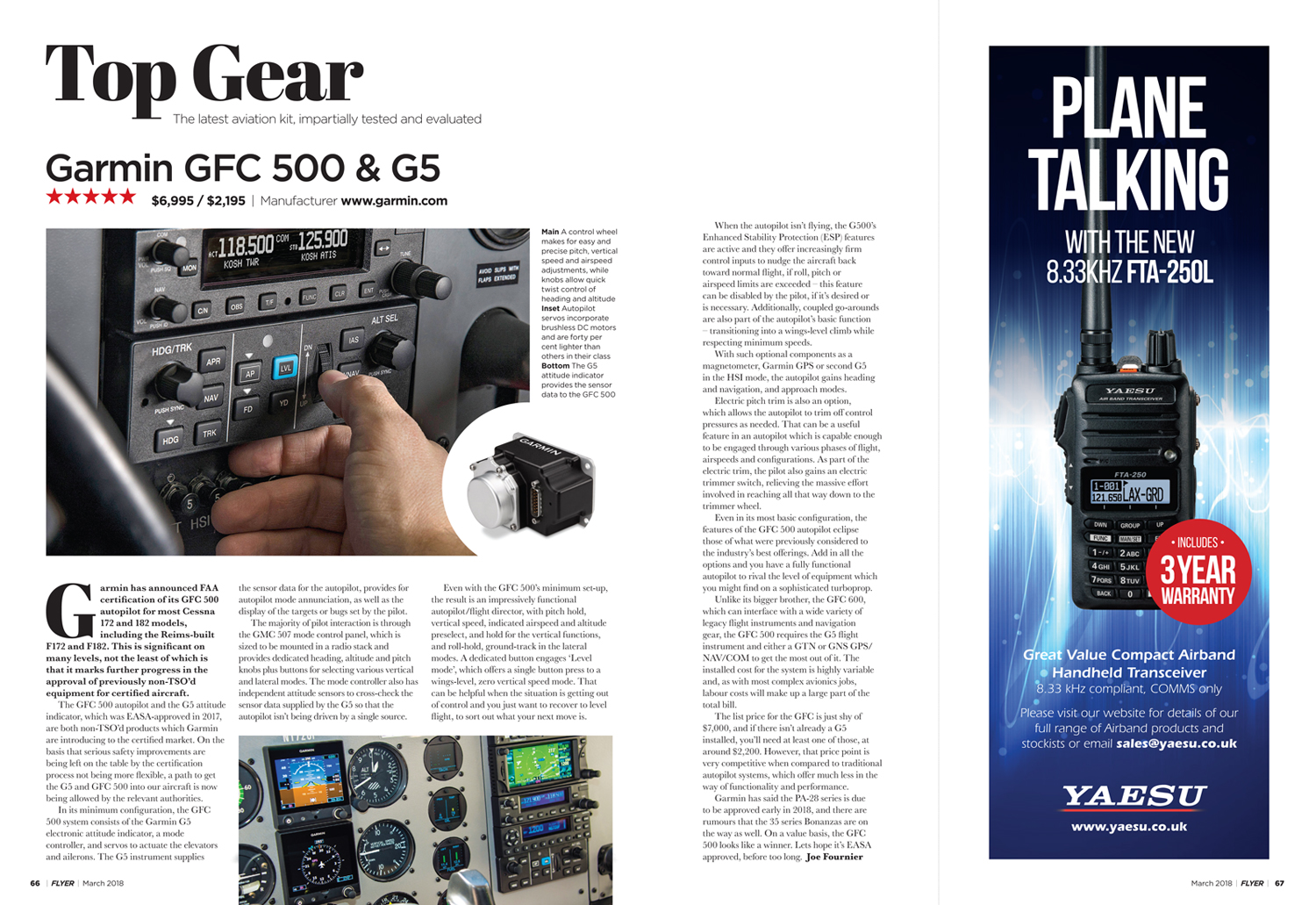 First Look at Garmin's new inexpensive* GFC 500 autopilot.
*This is aviation so this a relative term, right?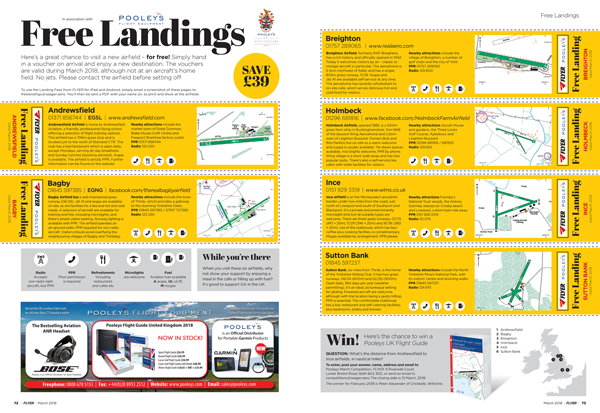 Free landing vouchers for March 2018: Andrewsfield, Bagby, Breighton, Holmbeck, Ince and Sutton Bank. Only in FLYER!