IFR and Night flying are now allowed in selected Permit aircraft… not surprising given that many are better equipped than certified aircraft. But it's been a long time coming and the devil is in the detail. Peter Pengilly explains all.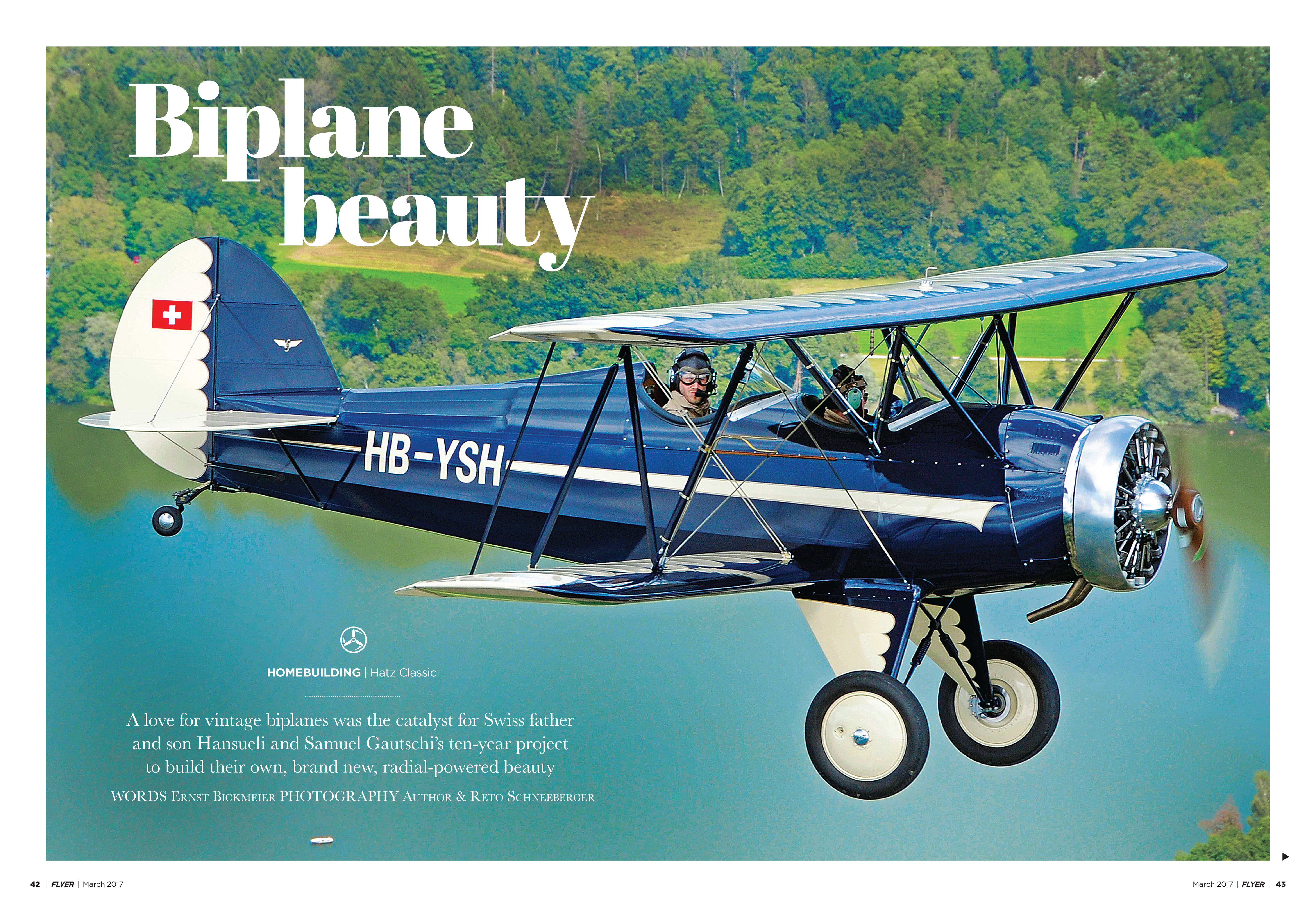 Hatz Biplane… she looks stunning and thoroughly 1930s but the Hatz is actually a modern kitplane. This particular example is the best we've ever seen.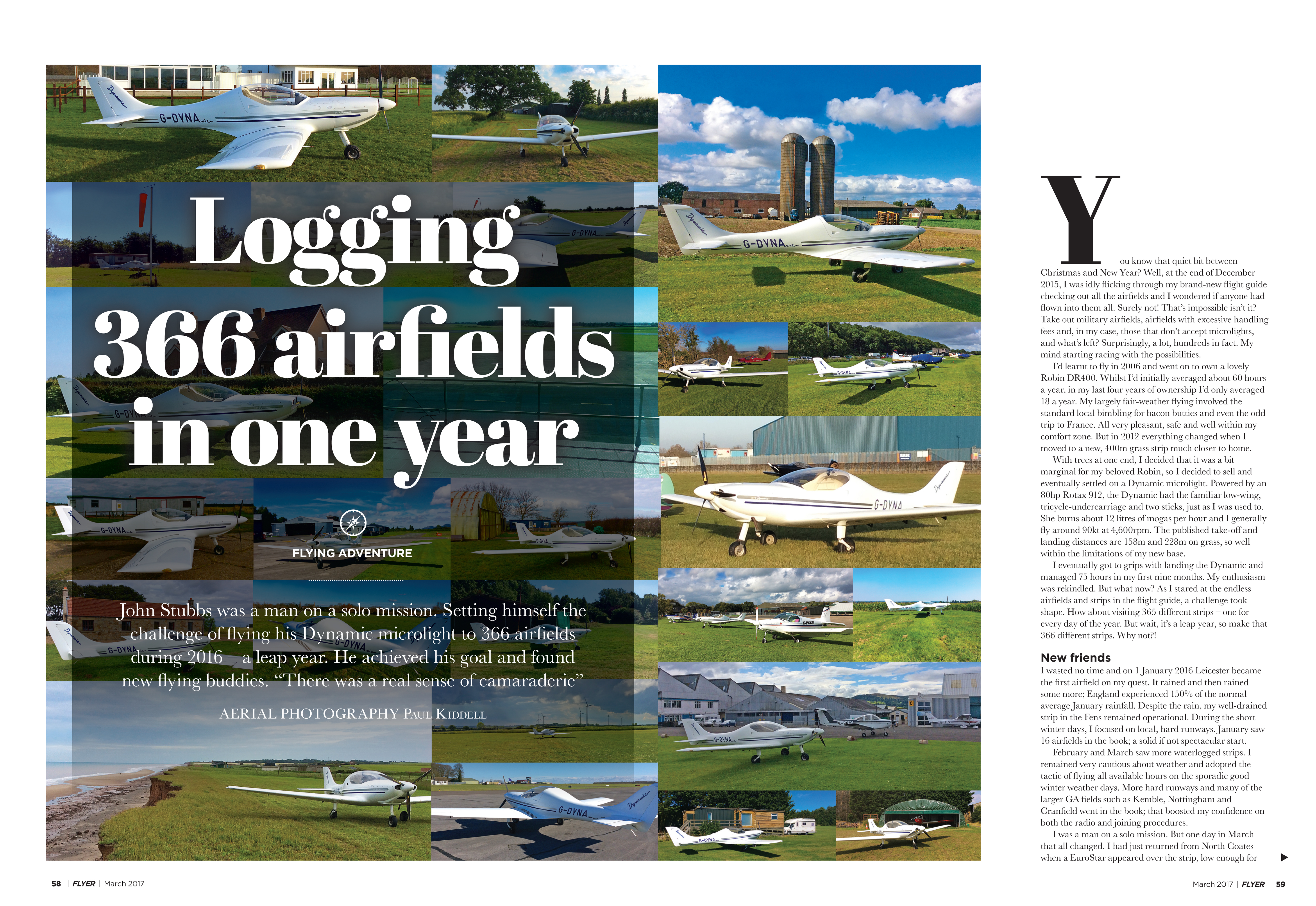 Make the most of our airfields or they'll disappear. Reader John Stubbs certainly has, logging 366 airfields in one year's flying (it was a leap year). But it's more than a tale of flying around the UK, John found a new way of life when he changed aircraft and embraced the microlight movement.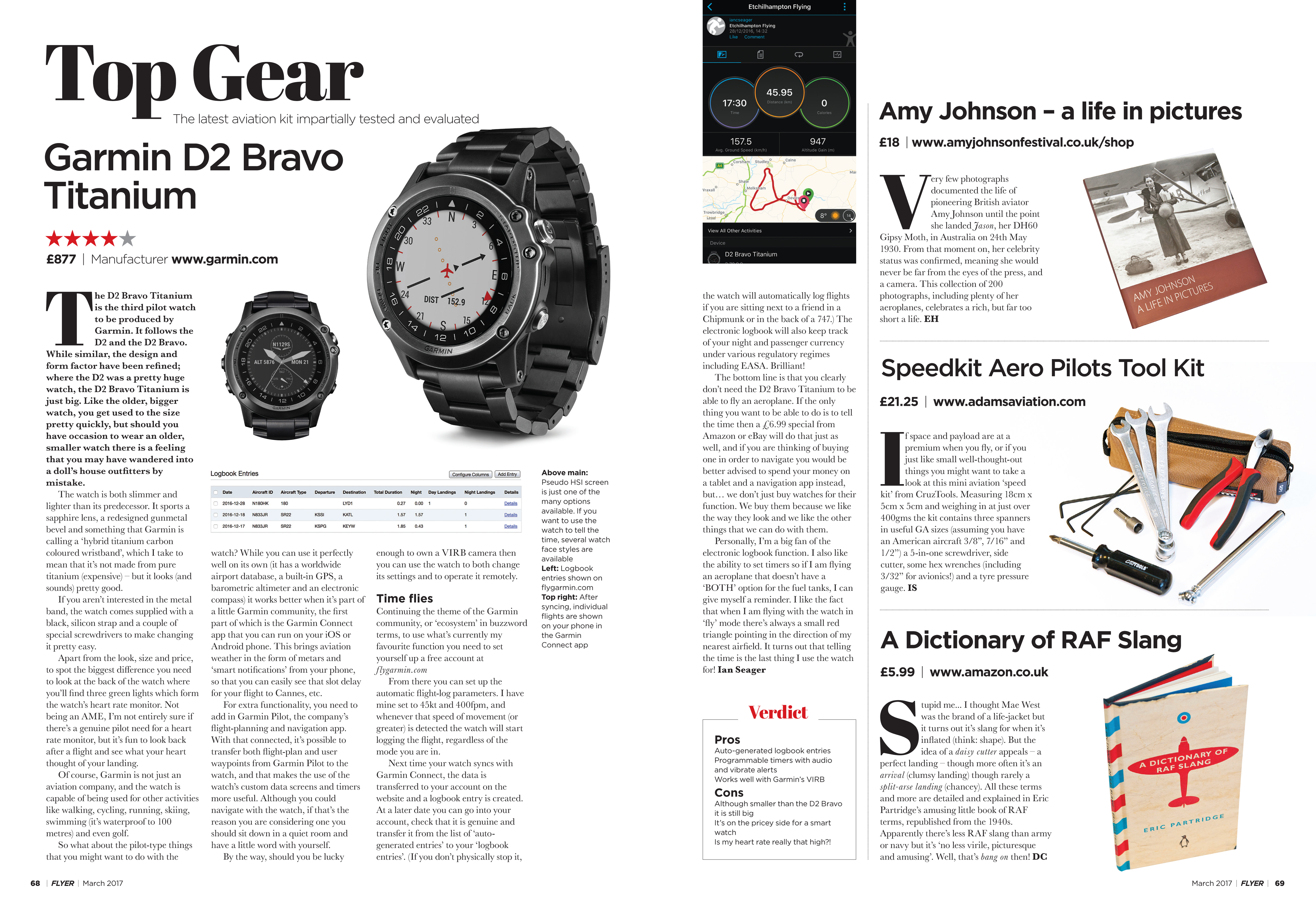 Garmin D2 Bravo Titanium watch… it'll tell you everything including the time. Ian Seager tests the latest.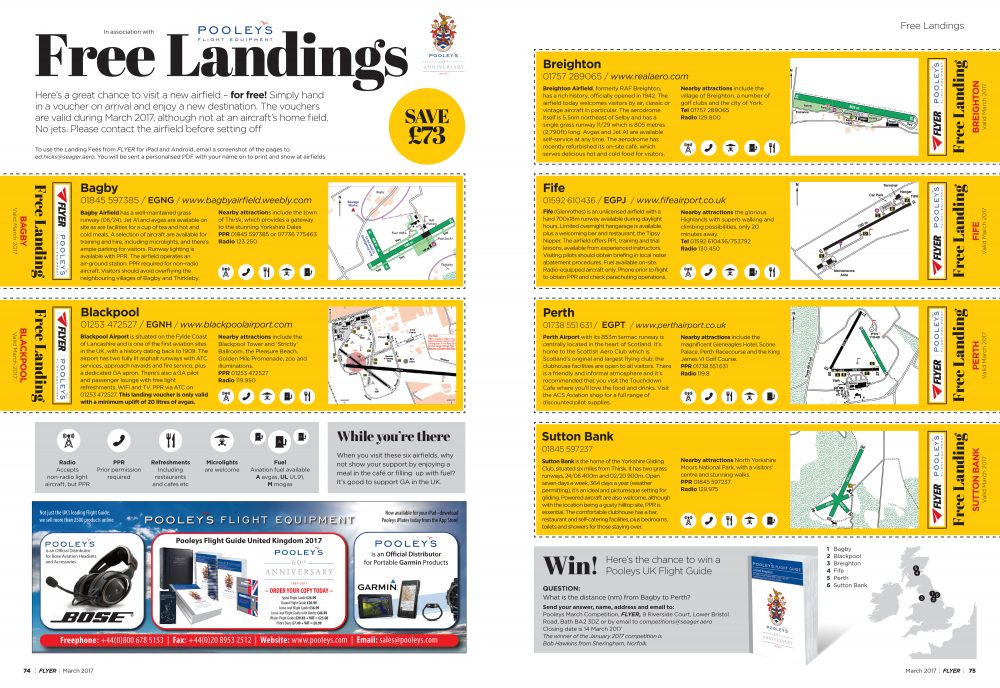 Free landings for March 2017 at Bagby, Blackpool, Breighton, Fife, Perth and Sutton Bank. Only in FLYER! If you're not already a subscriber, why not take advantage of our phenomenal, unmatched offer – 3 issues free. Click here