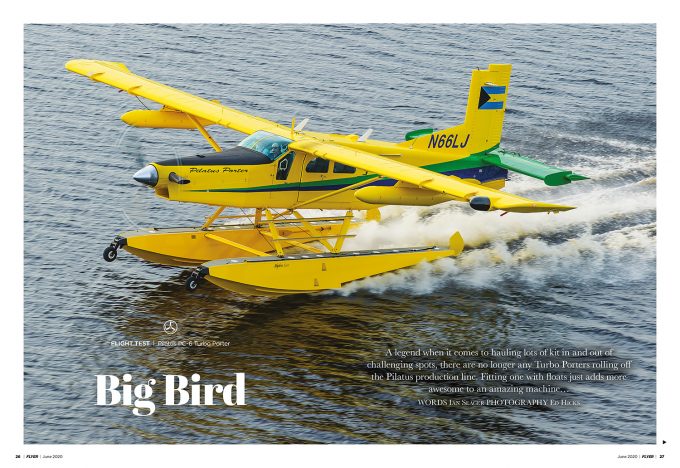 A legend when it comes to hauling lots of kit in and out of challenging spots, there are no longer any Turbo Porters rolling off the Pilatus production line. Ian Seager finds out that fitting one with floats just adds more awesome to an amazing machine…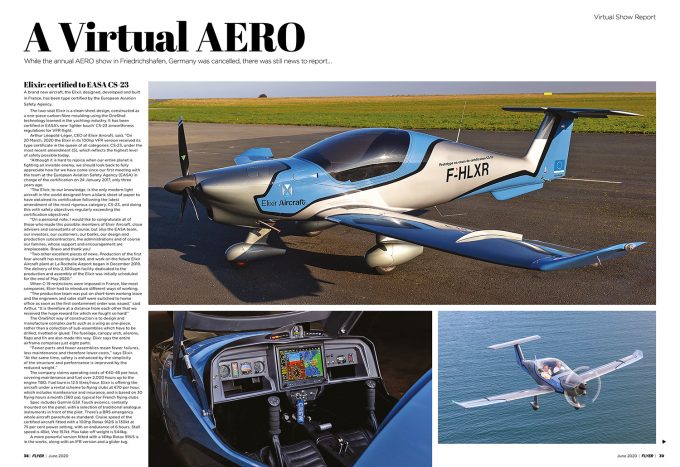 The annual AERO show in Friedrichshafen, Germany might have been cancelled, but there was still some news to report, so Dave Calderwood gives you a virtual show round-up of what was announced.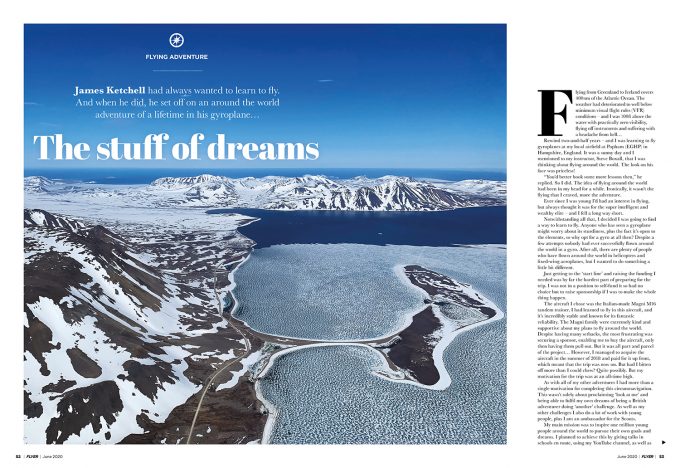 James Ketchell had always wanted to learn to fly. And when he did, he set off on an around the world trip in his gyro…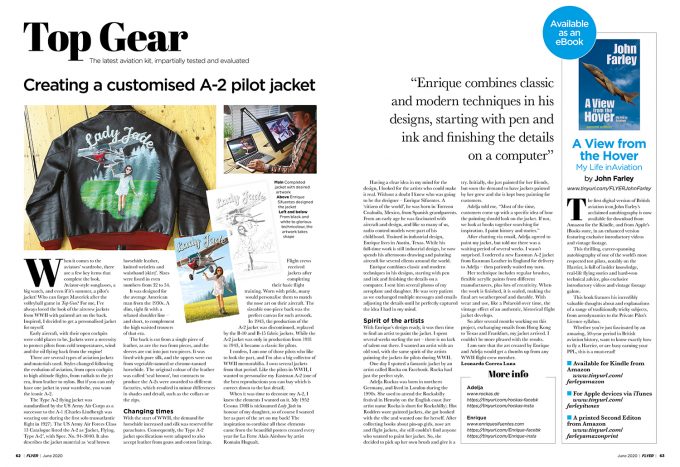 In Top Gear, Leonardo Correa-Luna talks about how he created  a customised WWII-style A-2 flying jacket with a modern twist.
PLUS…
Save a brilliant £58 with SIX FREE landings at Audley End, Crosland Moor, Eshott, Fife, Peterborough Sibson, Sherburn-in-Elmet
Great columns from Dave Hirschman, Mark Hales and Ian Seager
Plus all the latest news