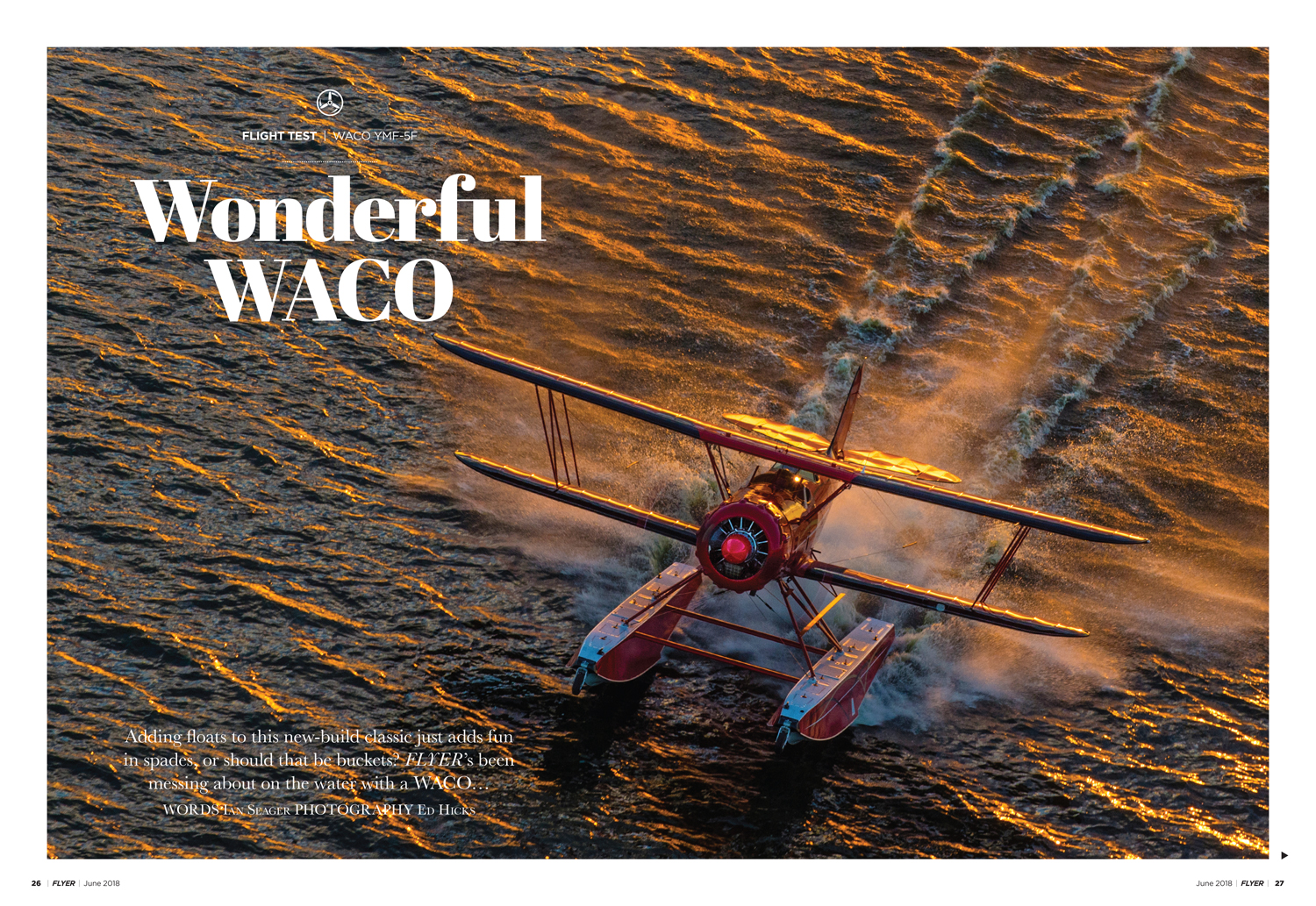 In the June 2018 issue of FLYER, on sale from 19 April:
Ian Seager flies a gorgeous, open-cockpit, thirties-style WACO biplane, which is powered by a radial engine, bright red and on floats, in the sunshine – flying doesn't get any better than this!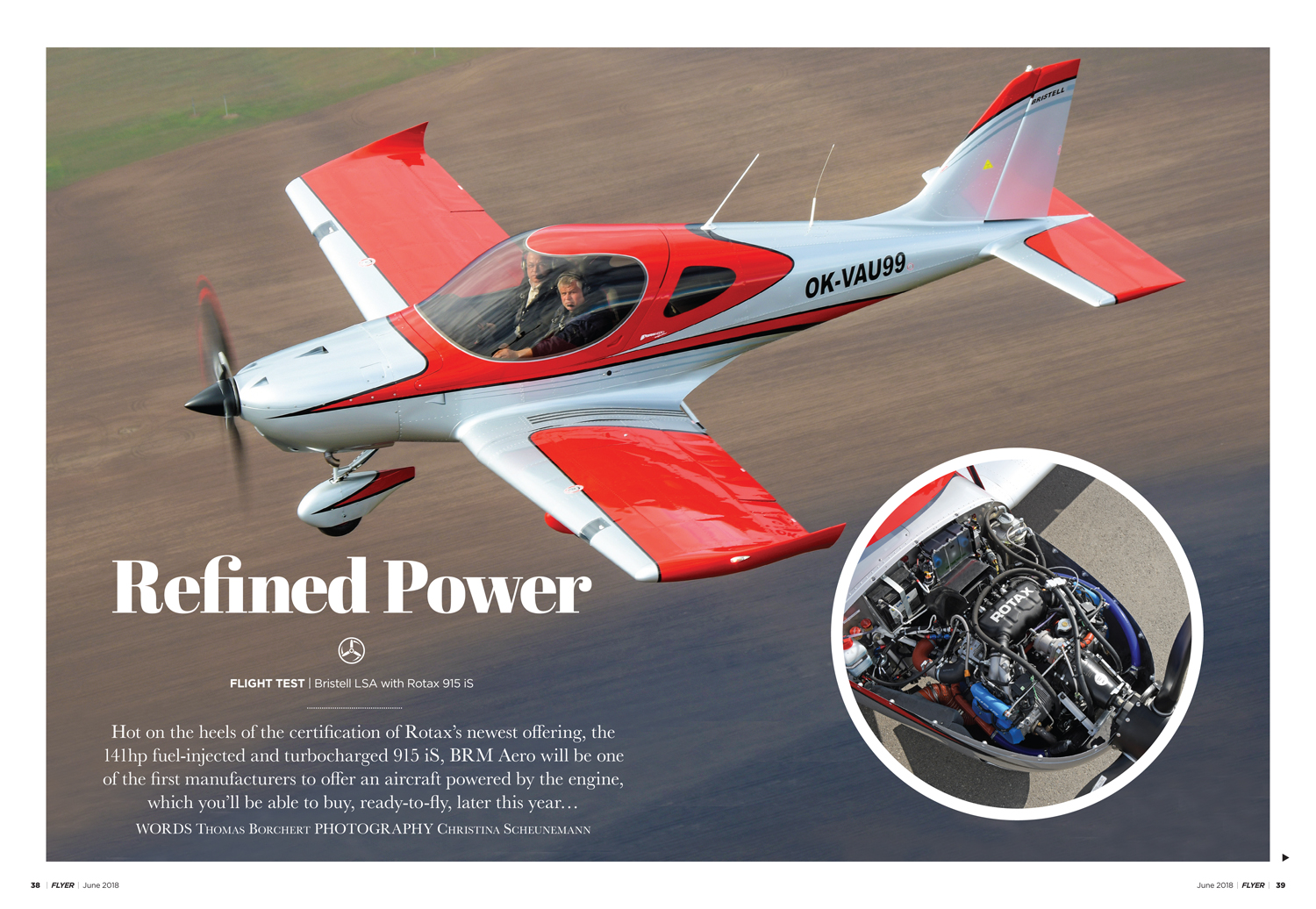 Hot on the heels of the certification of Rotax's newest offering, the 141hp fuel-injected and turbocharged 915 iS, BRM Aero will be one of the first manufacturers to offer an aircraft powered by the engine. Thomas Borchert tries the915 iS in the newest Bristell.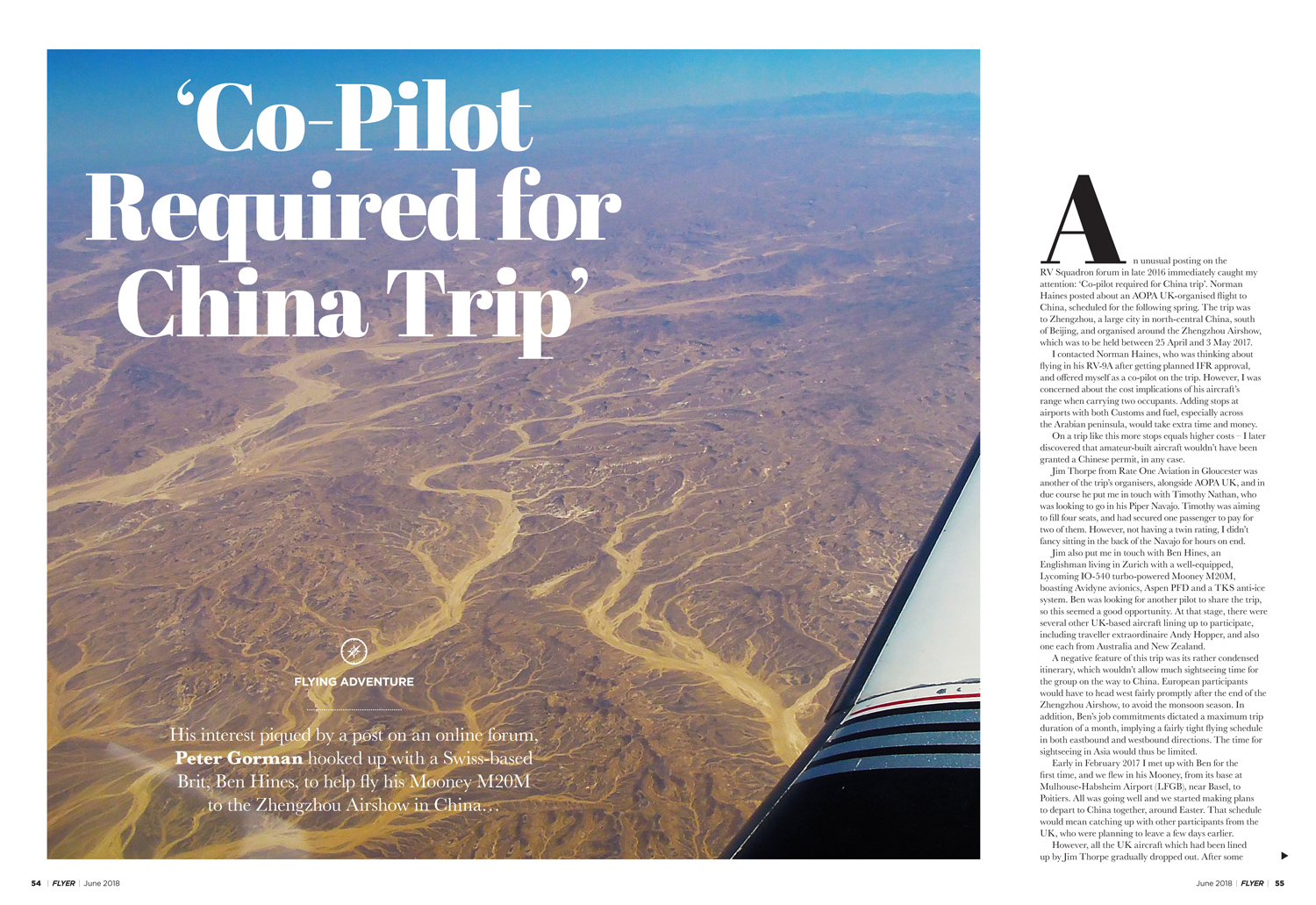 The first instalment of Peter Gorman's two-part chronicle of an epic flight from the UK to China in a Mooney M20, battling bureaucracy and long hours en route.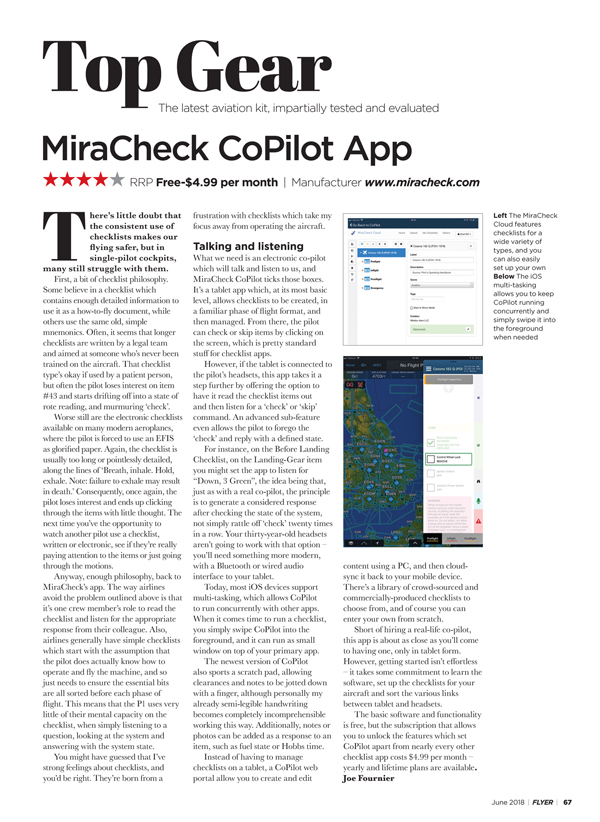 Run through a checklist as though you're a commercial pilot with MiraCheck, the app that thinks it's a co-pilot. Joe Fournier reports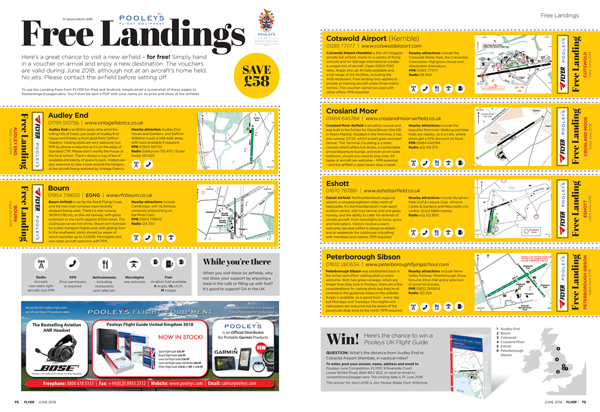 Six free landings worth at least £58: Audley End, Bourn, Cotswold Airport (Kemble), Crosland Moor, Eshott and Peterborough Sibson. Only with FLYER magazine!
In First Solo, we meet Kyle Fosso. Before he even learnt to fly, Kyle bought a 1954 Cessna C170B, and after a seven-year restoration, he's got his licence and is to fly it around every US state.
In some ways, flying has never been easier, and General Aviation aircraft have become hugely capable. However, as Joe Fournier points out in Accident Analysis, the dark side of this situation is that the environment which GA pilots operate in has remained unforgiving.
Plus Great columns from Dave Hirschman, Mark Hales and Ian Seager, and all the latest news.