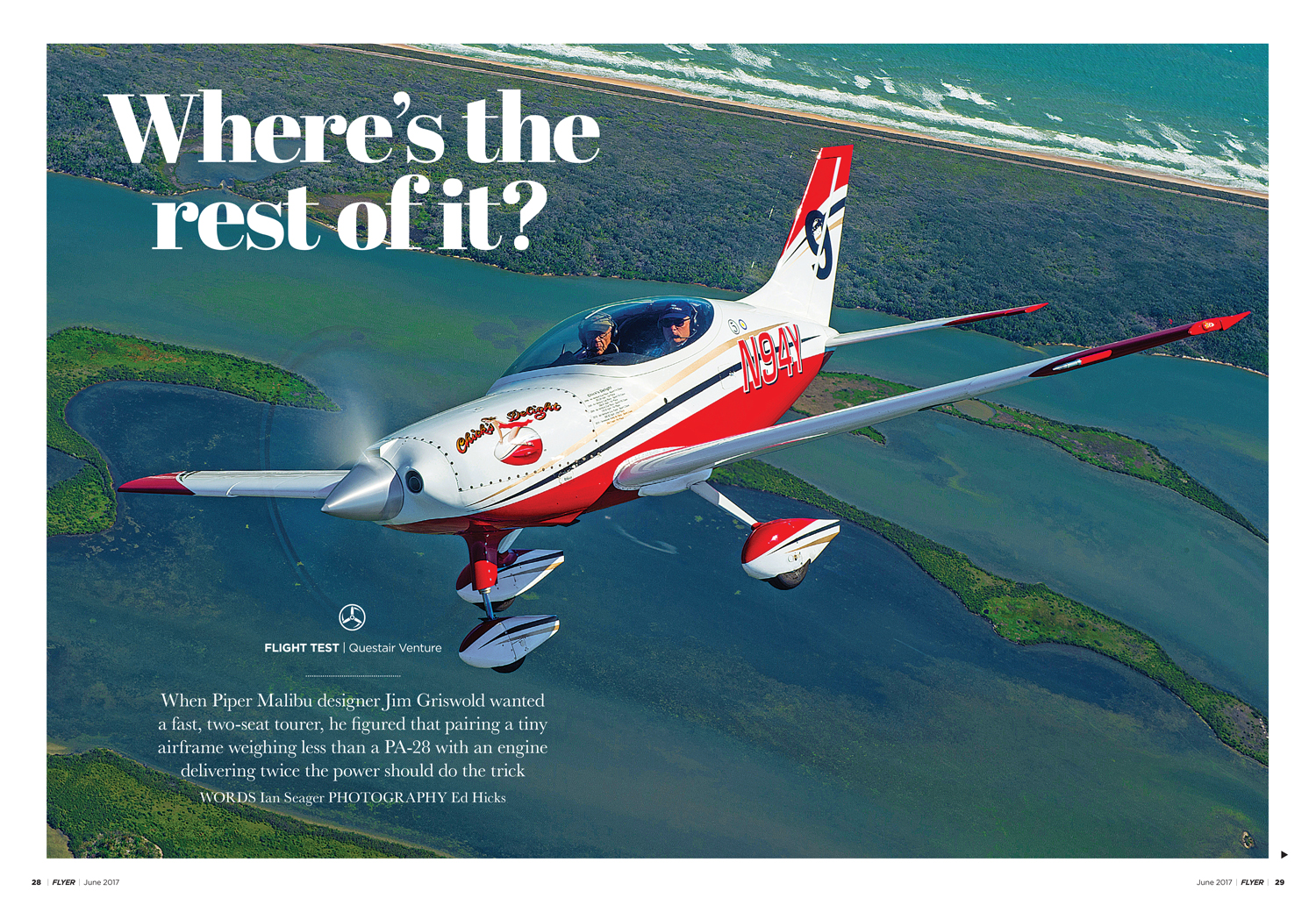 Front cover and flight test this month is the dimunitive but very fast Questair Venture. It's a rocketship!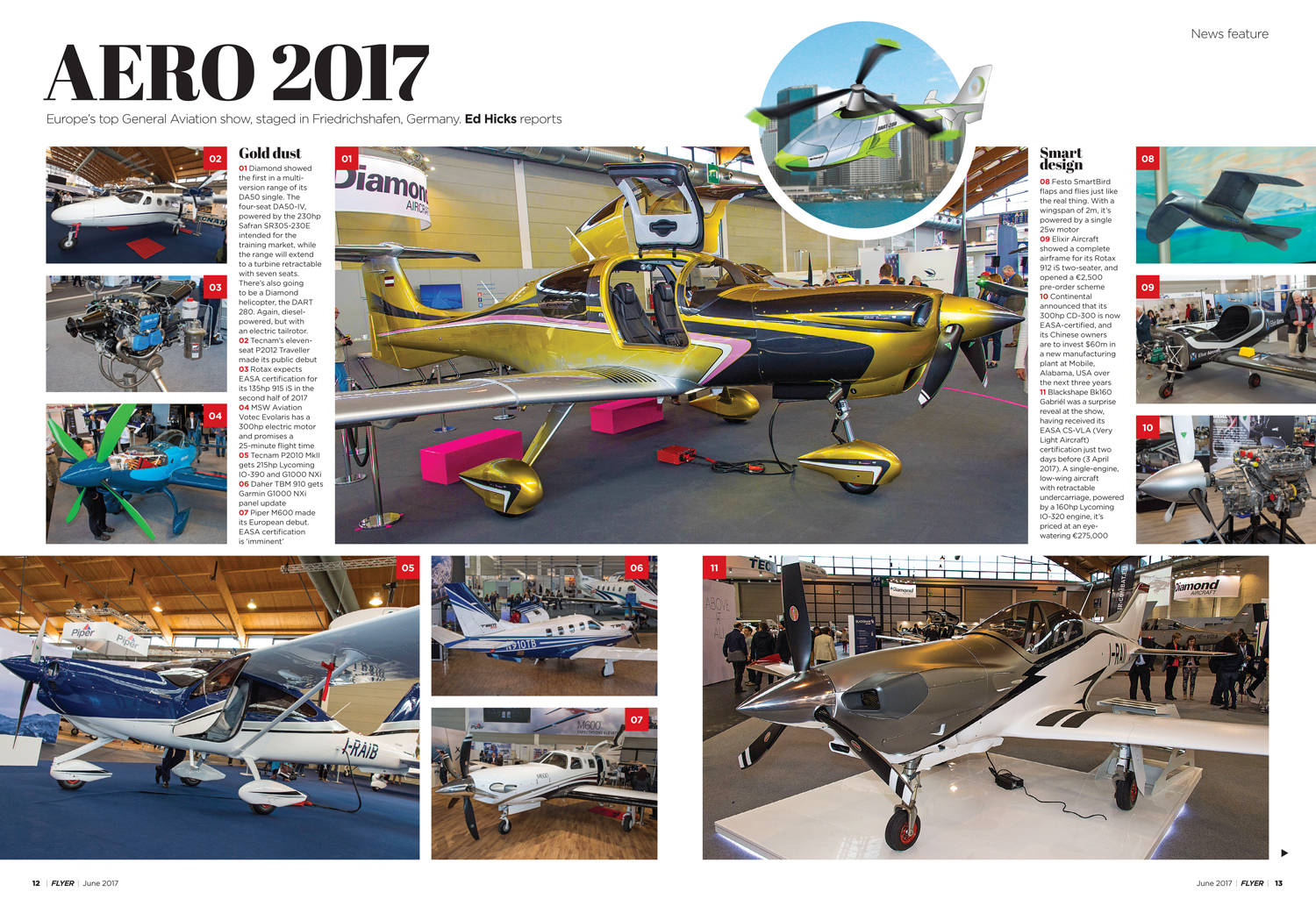 Exclusive first-hand coverage of Europe's top General Aviation show, AERO. It's held annually at purporse-built halls on Friedrichshafen Airport, Germany. New aircraft, new kit, new ideas… it's a must-see event.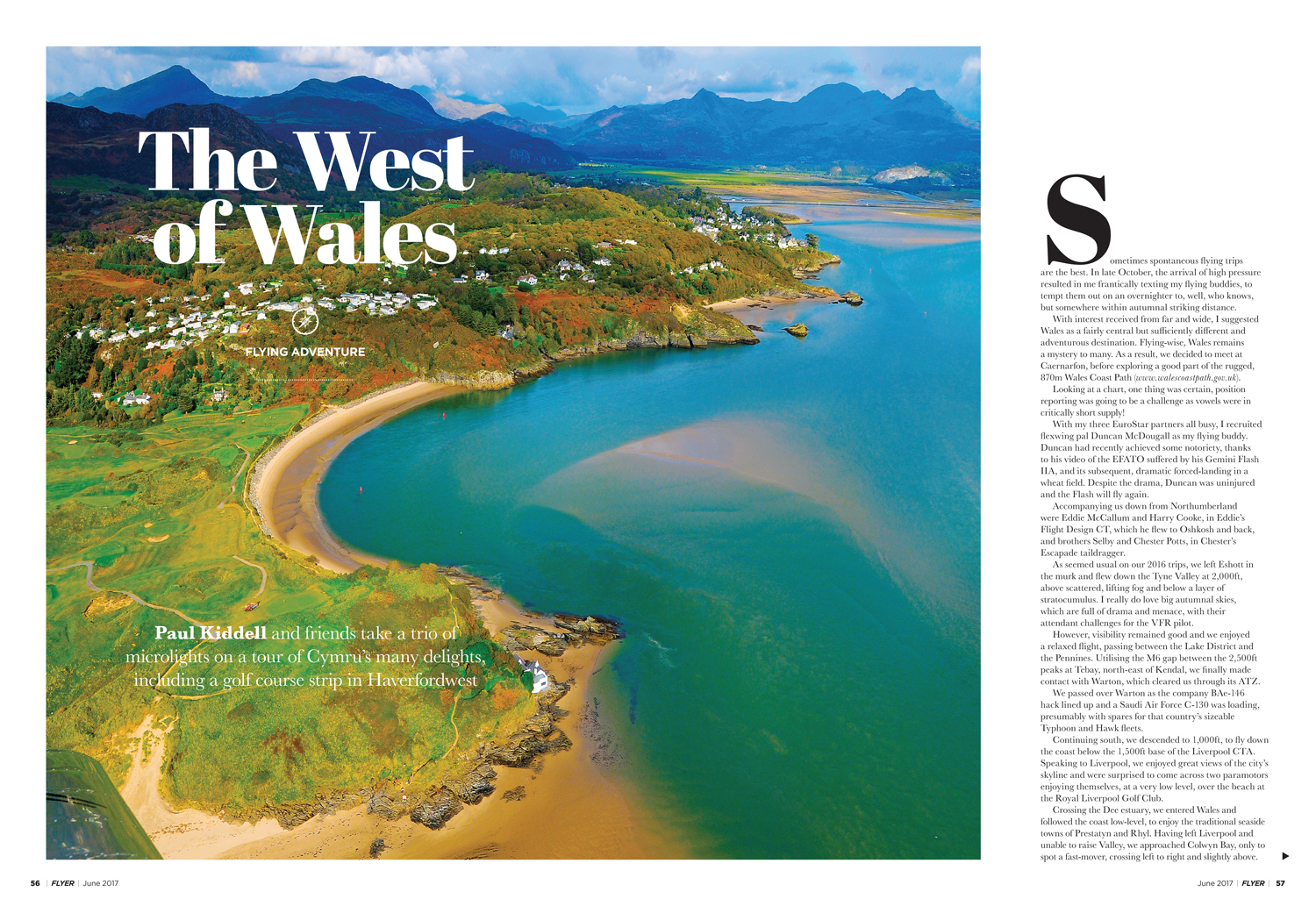 Paul Kiddell and friends take a trio of microlights on a tour of West Wales, ' a mystery to many pilots'. It turned out to be a brilliant last-minute decision.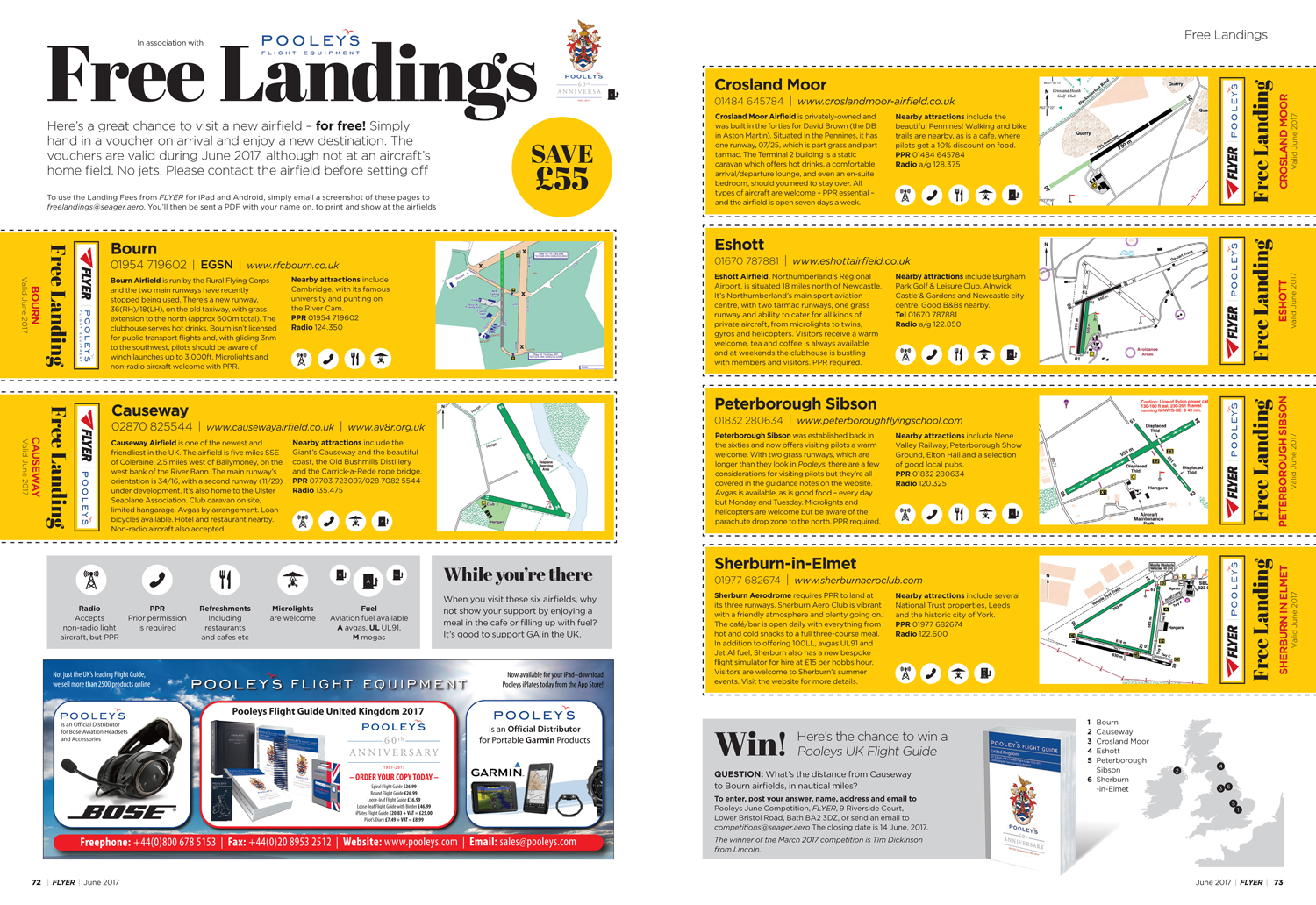 Six free landing vouchers for the month of June worth a total of £55, only in FLYER magazine. The airfields are: Bourn, Causeway, Crosland Moor, Eshott, Peterborough Sibson and Sherburn-in-Elmet.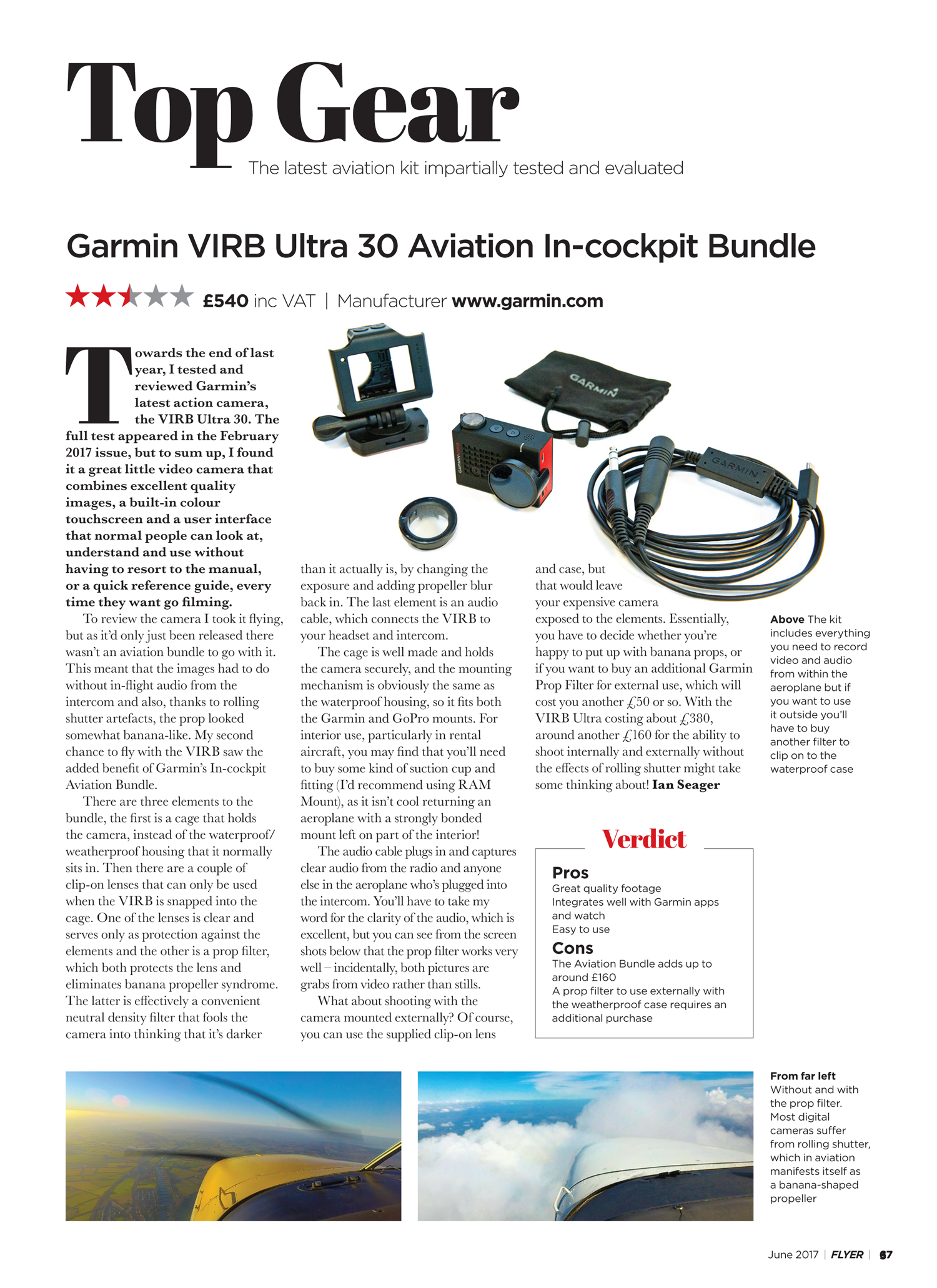 Ian Seager goes flying with the full In-Cockpit Aviation Bundle to go with Garmin's superb VIRB action camera.