The January 2022 edition of FLYER magazine is now live and you can read it here.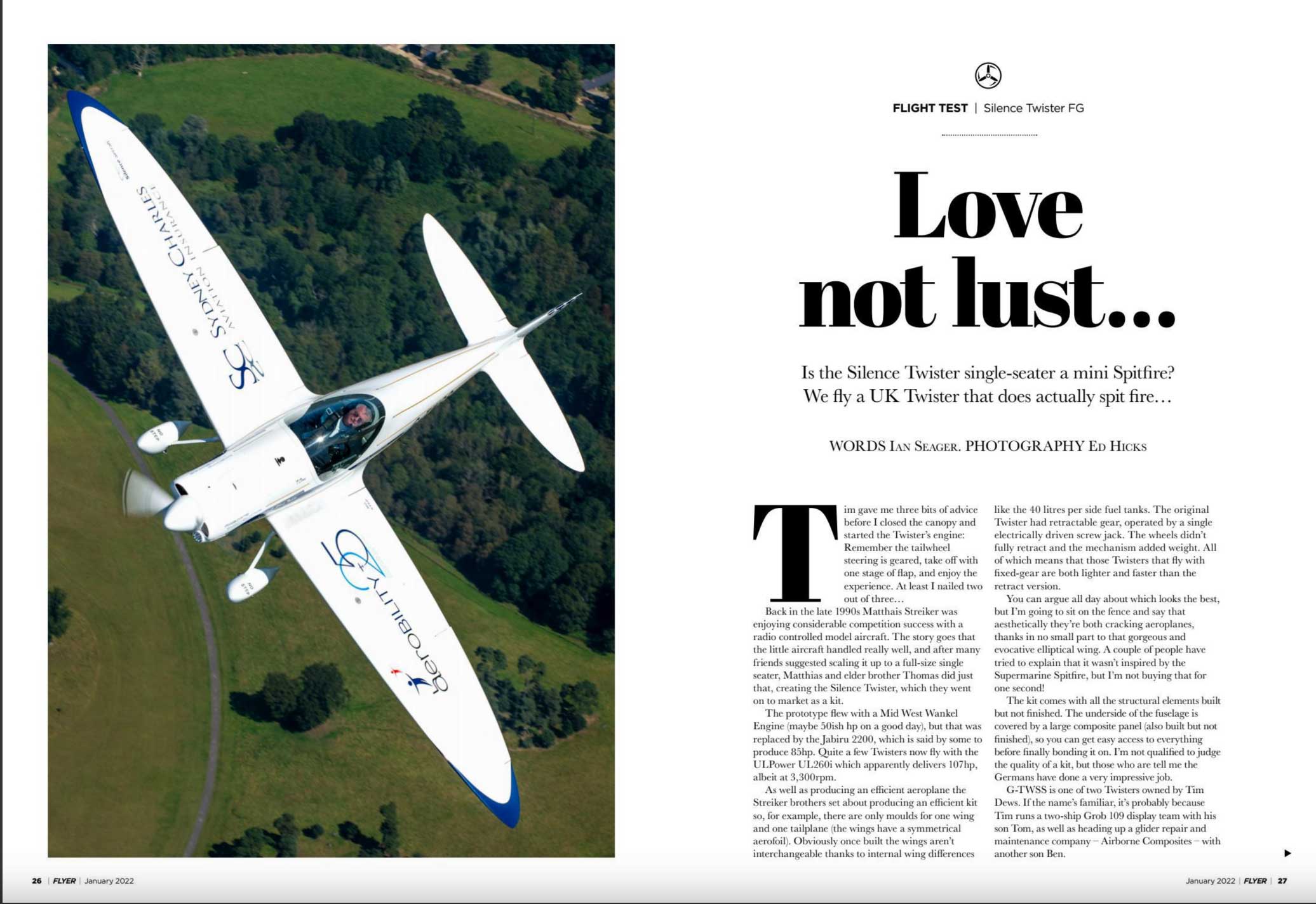 The cover story this issue is all about the Silence Twister. Ian Seager flies the little single-seater that looks a lot like a mini Spitfire. Read the article here.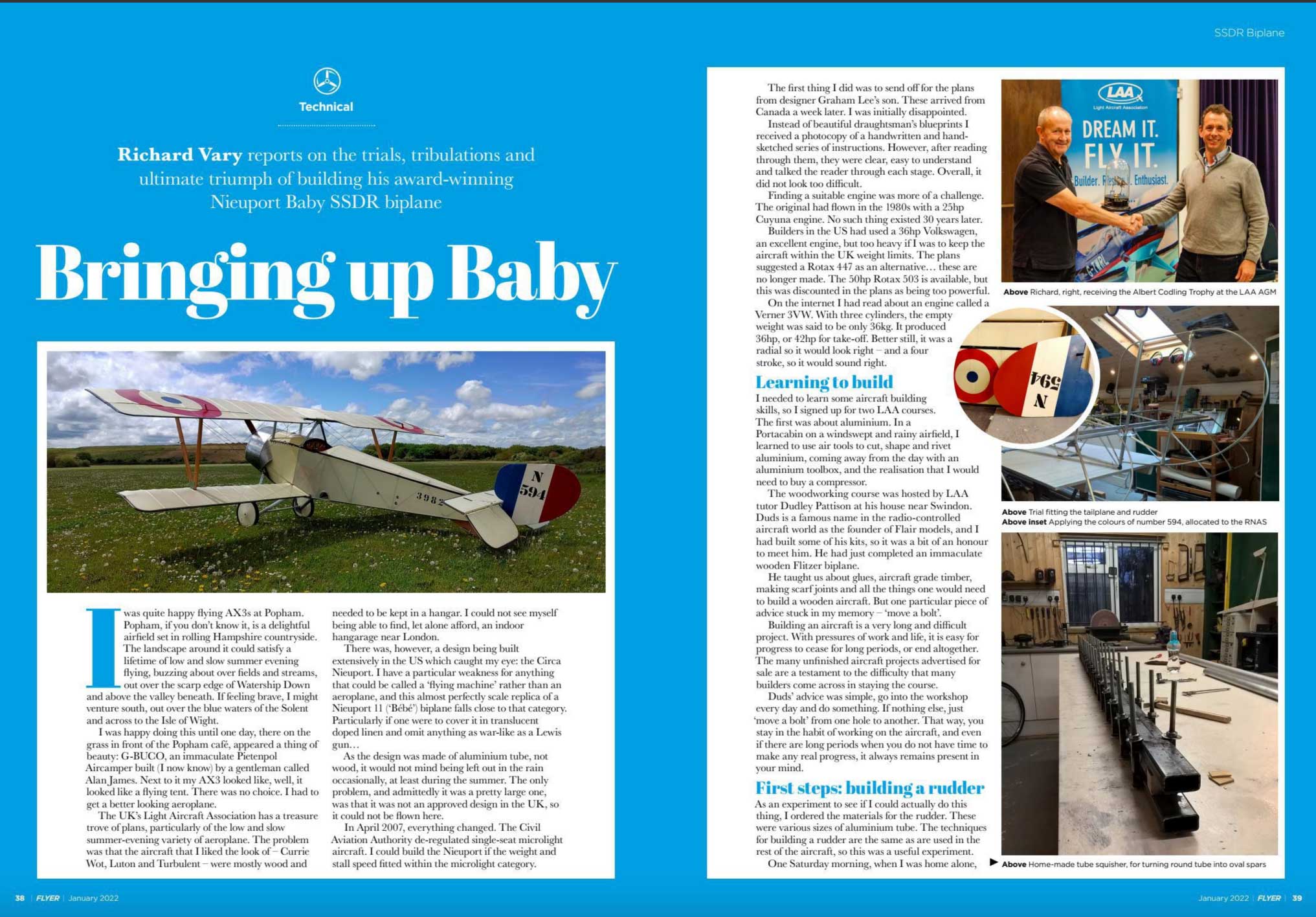 Richard Vary reports on the trials, tribulations and ultimate triumph of building his award-winning Nieuport Baby SSDR biplane. Read the article here.
Usually accidents happen when a number of factors align to cause them… when the holes in the Swiss cheese align. Eliminating the holes before getting airborne has to be the best approach, as Safety Editor Steve Ayres explores in Accident Analysis.
Every time he lands, Rob Hughes still gets a sense of achievement and relief, as he explains in our First Solo interview…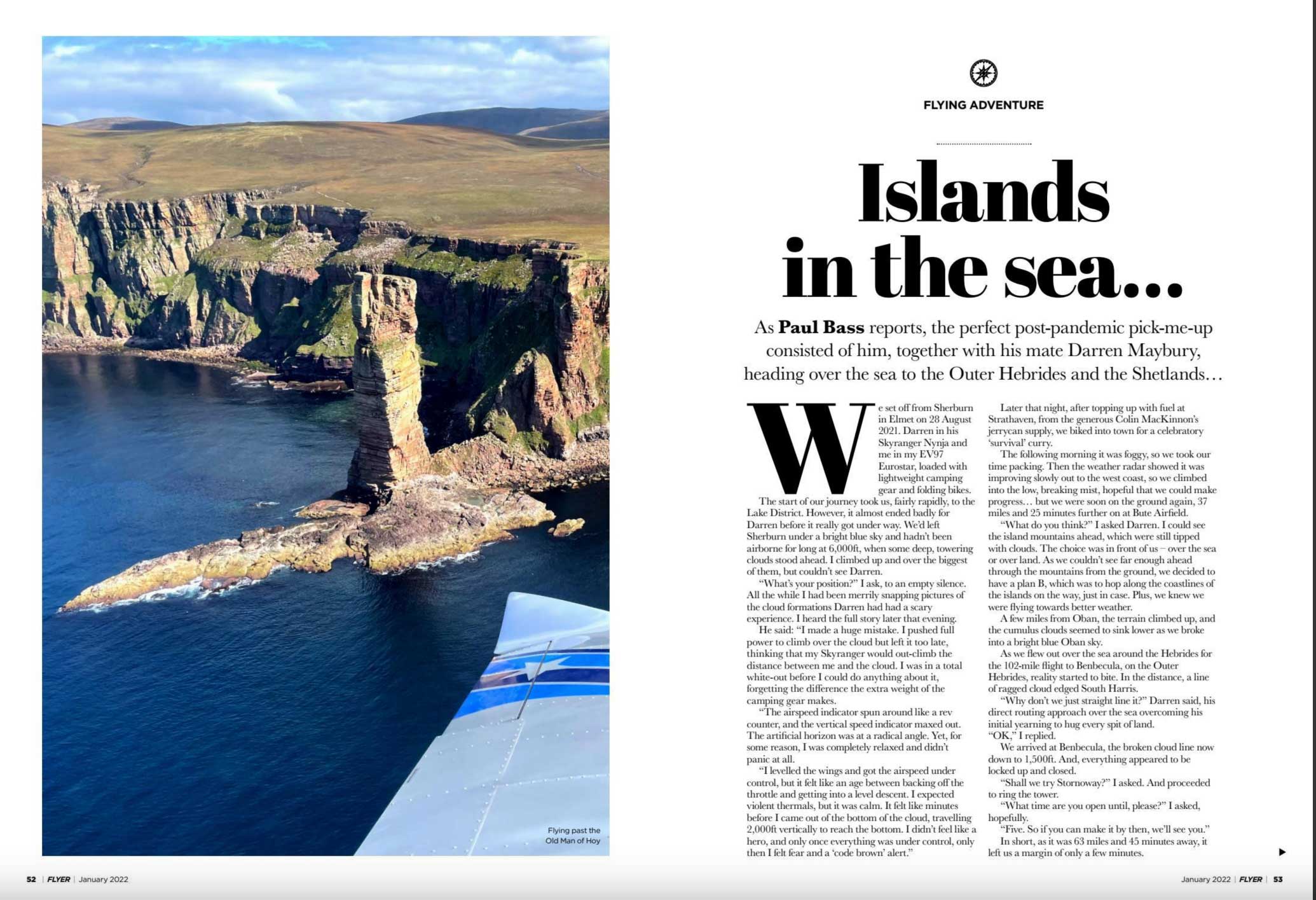 For Paul Bass and his mate Darren Maybury, the perfect post-pandemic pick-me-up was heading over the sea to the Outer Hebrides and the Shetlands… Read the article here.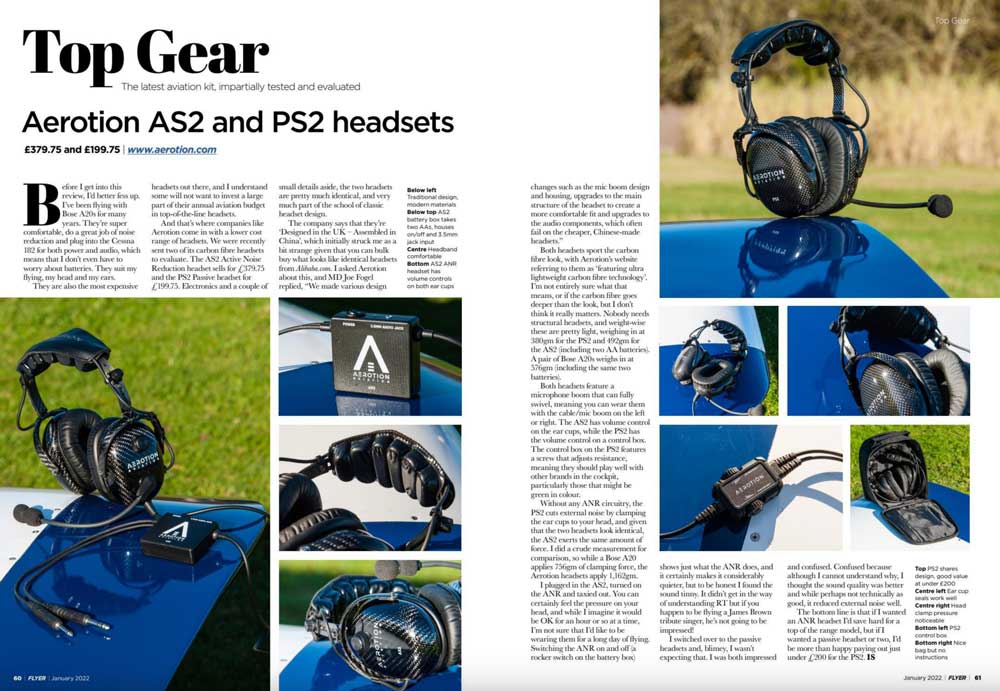 We put the Aerotion AS2 and PS2 headsets to the test in Top Gear… Ian Seager reports here
PLUS…
Save a super £42 with FIVE FREE landings at Beverley, Cromer, Netherthorpe, Spanhoe and Strathaven
Great columns from Matt Dearden, Mark Hales and Ian Seager
Plus all the latest news