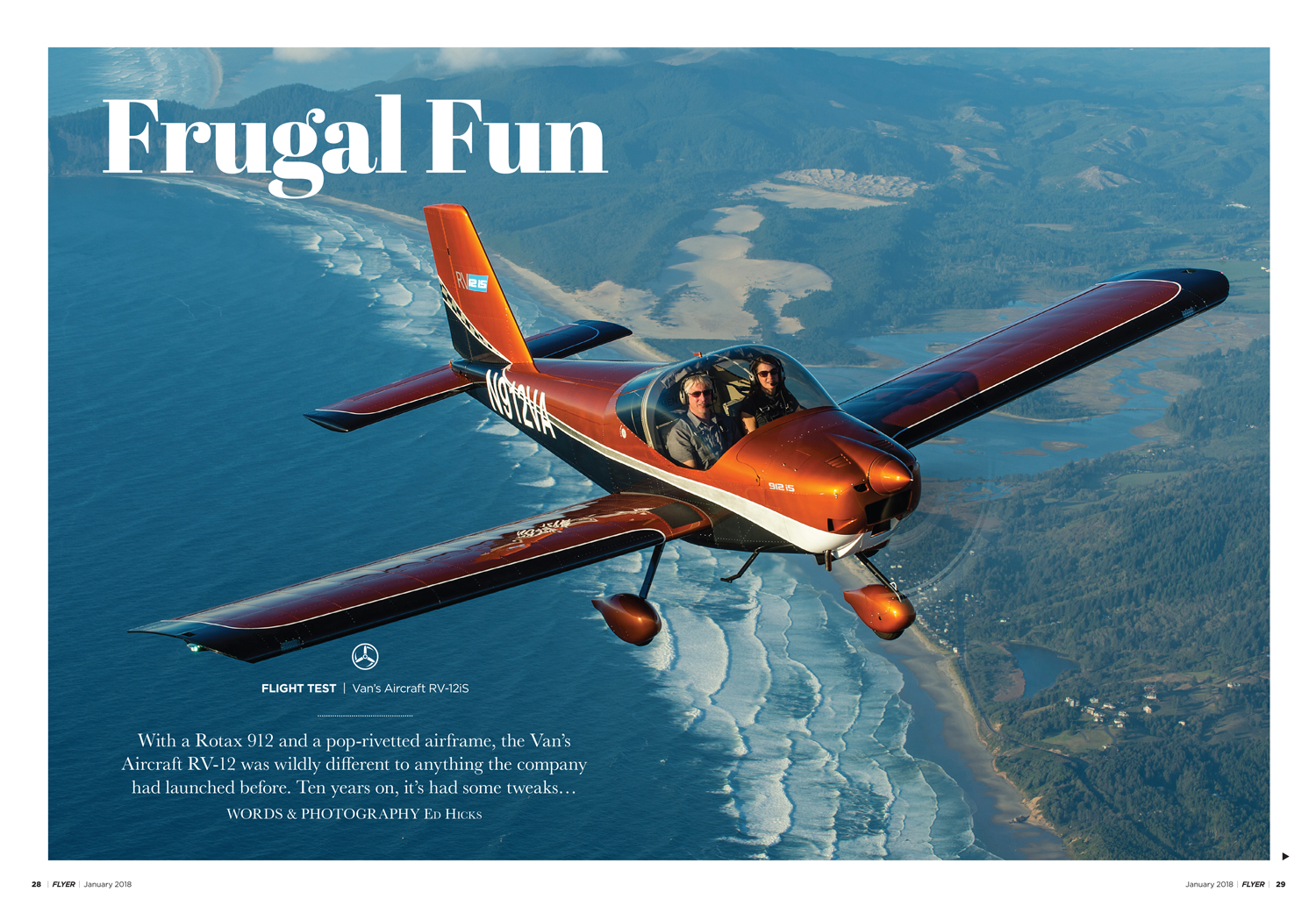 Ed Hicks flies the latest aircraft from Van's, the two-seat RV-12iS, powered by the new fuel-injected Rotax engine.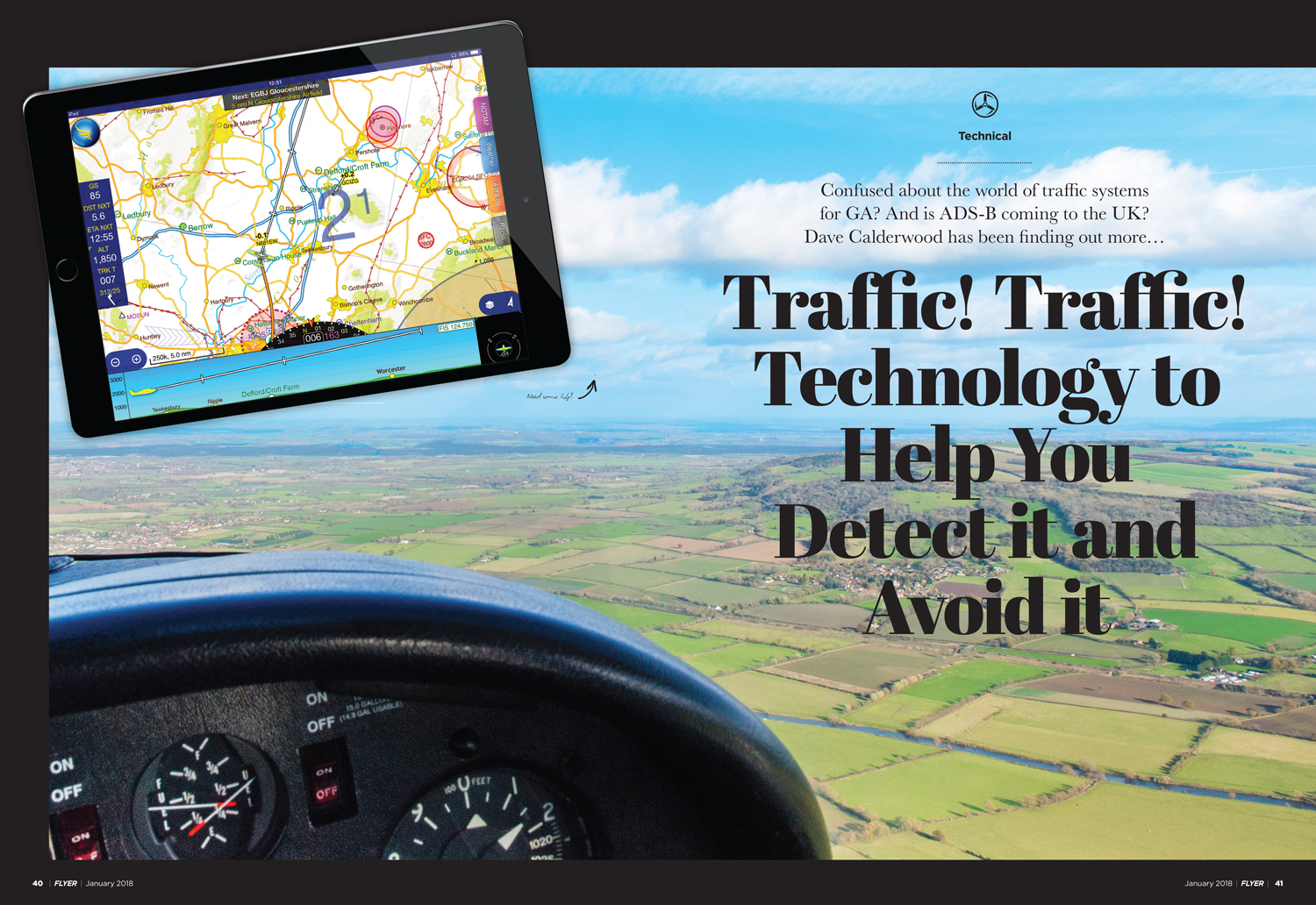 Spot the dot! Sometimes the Mark 1 eyeball could do with a little help. We take a look at the current technology for detecting traffic, and what's on the way.
No ordinary club bimble for the members of Freedom Aviation at Kemble… no, they went to the Arctic Circle and then across Scandinavia to the Russian border, flying Piper PA-28s.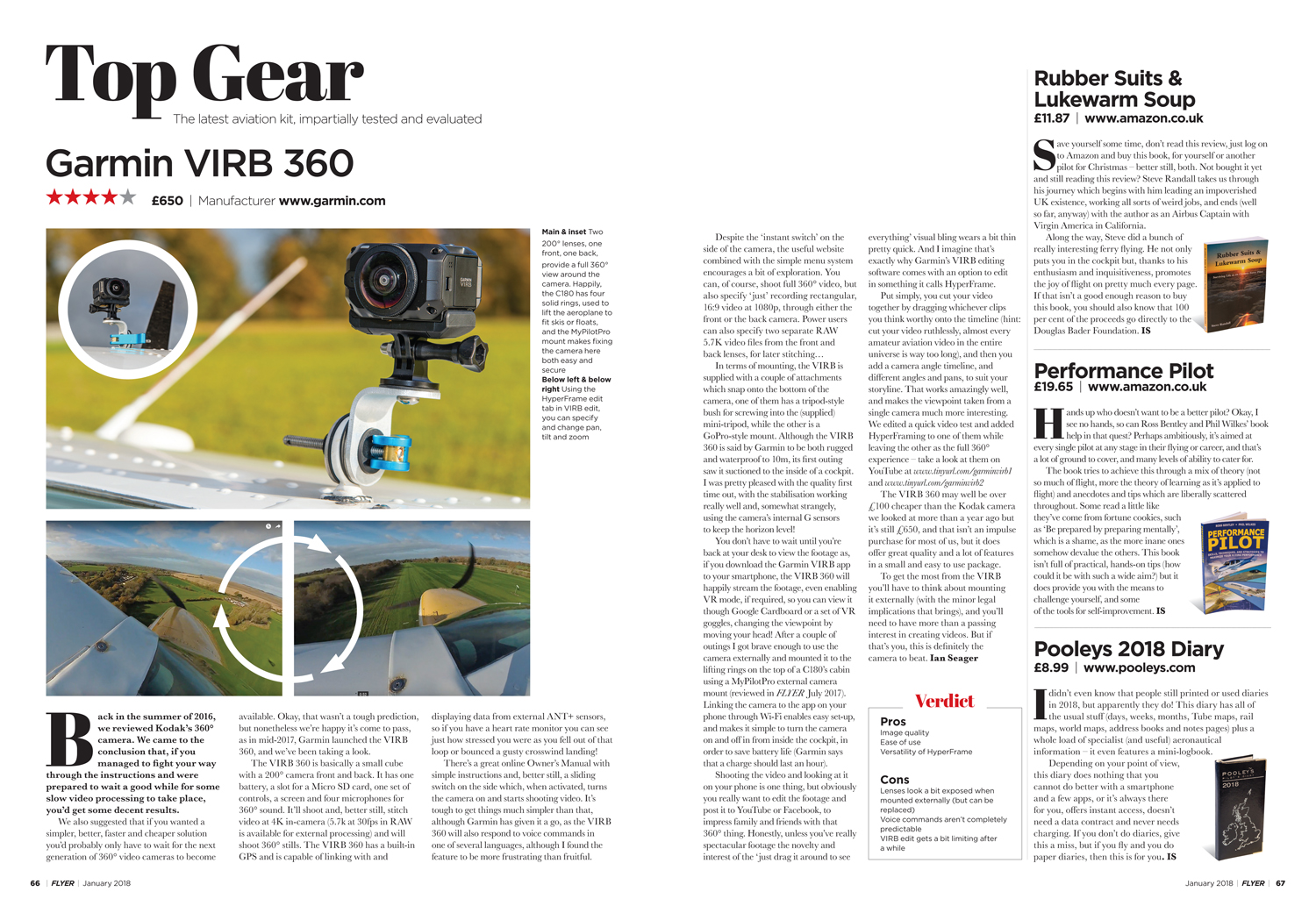 Ian Seager tests the latest action camera from Garmin, the VIRB 360, which, as the name suggests, shoots 360-degree video.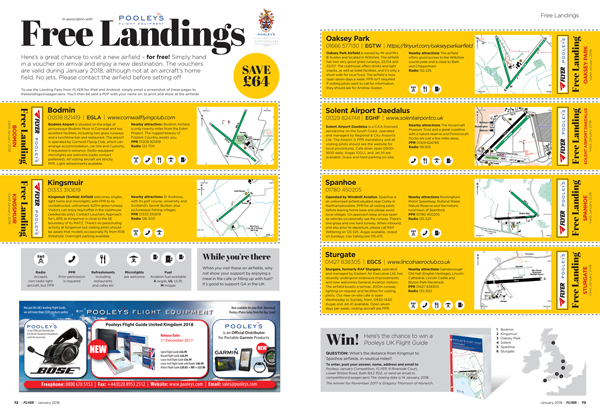 Six free landings again this month, worth a total of £64: Bodmin, Kingsmuir, Oaksey Park, Solent Airport, Spanhoe and Sturgate. Let's see you try anbd fly all those in one day! Only from FLYER magazine.
PLUS
All the regulars: latest news, Pilot Careers including 'I get paid for this', columnists Matt Dearden, Mark Hales and Ian Seager, First Solo with Corinne Dennis, Safety Reports, That Worst Day and QSY. What's that about pus? Ewww!