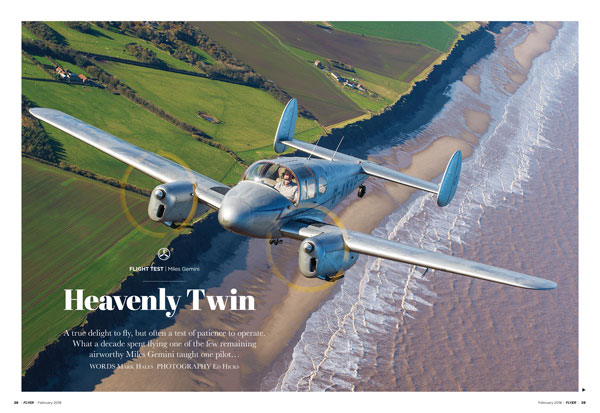 Mark Hales has spent a decade flying one of the few remaining airworthy examples of the Miles Gemini. Take to the sky with him and learn about how, although it's a true delight to fly, the Gemini can often be a test of patience to operate, thanks to some quirks…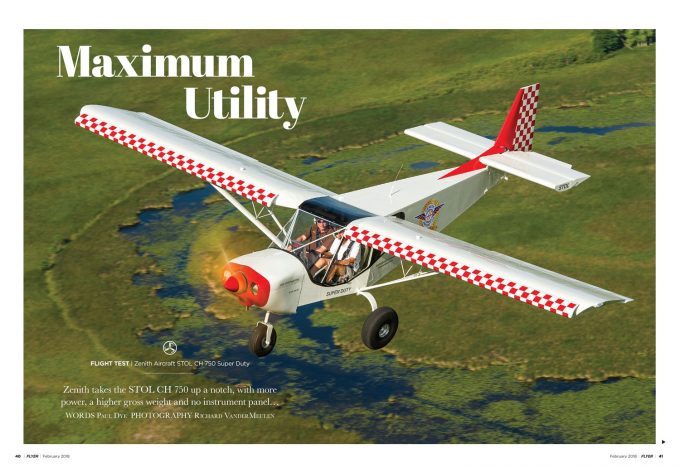 In creating the new Super Duty, Zenith Aircraft has taken the STOL CH 750 up a notch, with more power, a higher gross weight and no instrument panel – really! We put the Super Duty through its paces in Flight Test.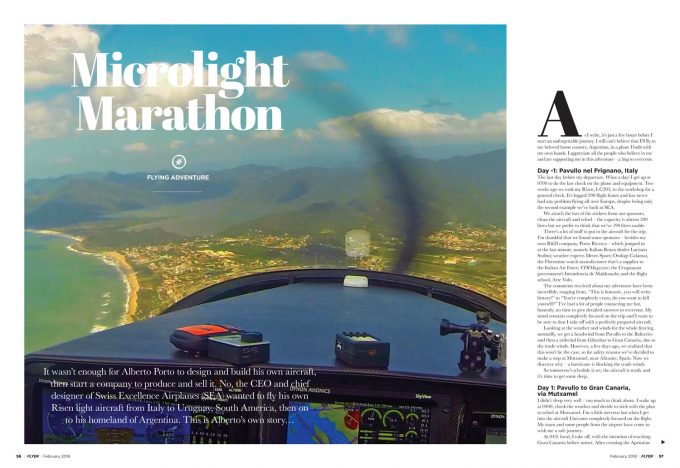 It wasn't enough for Alberto Porto to design and build his own aircraft, then start a company to produce and sell it. No, the CEO and chief designer of Swiss Excellence Airplanes (SEA) wanted to fly his own Risen light aircraft from Italy to Uruguay, South America, then on to his homeland of Argentina. Read Alberto's riveting, first-person account in this issue's Flying Adventure.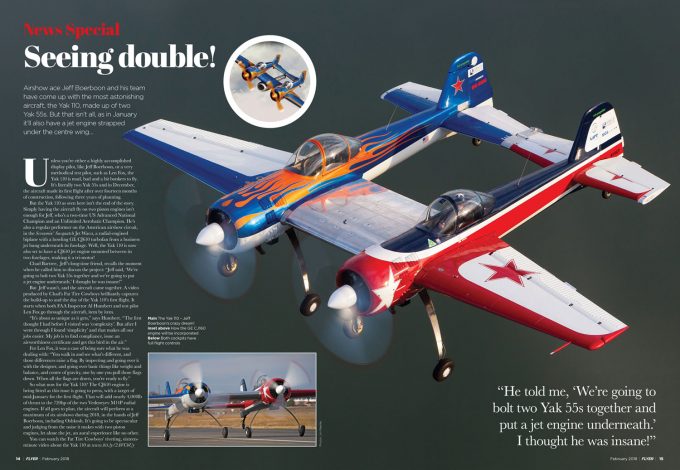 Airshow ace Jeff Boerboon and his team have come up with the most astonishing aircraft, the Yak 110, made up of two Yak 55s. But that isn't all, as they're also planning to strap a jet engine under the centre wing!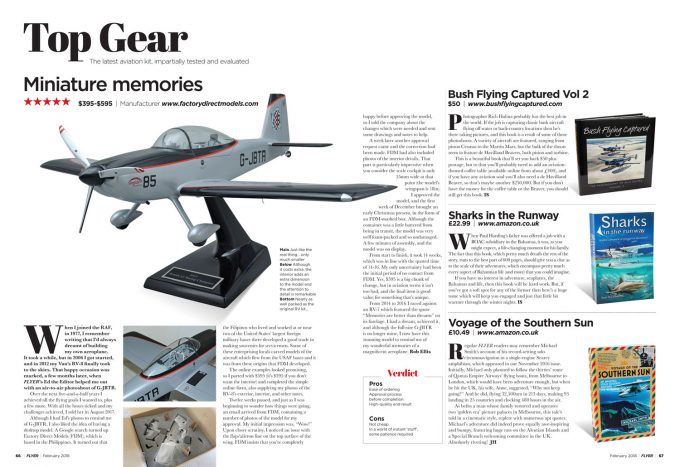 Ever thought of having your aircraft immortalised as an accurate scale model? Bob Ellis did just that, having his RV-8 crafted in miniature by Factory Direct Models, which you can read about in Top Gear, which also features a trio of great aviation books, to make the dark skies of winter a bit more bearable…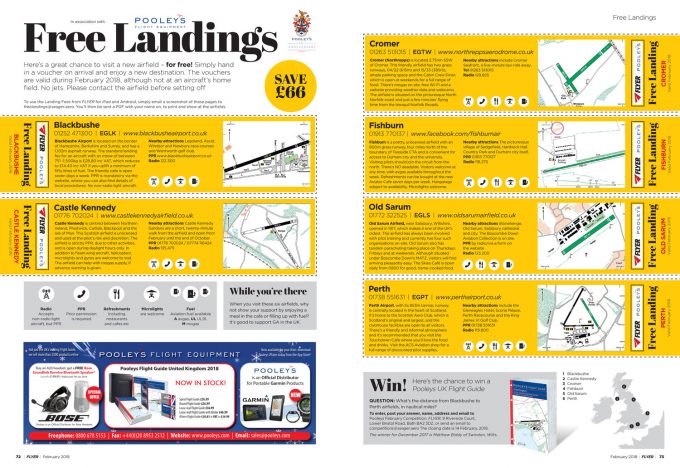 This issue's Free Landings could save you a whopping £66, and cover Blackbushe, Castle Kennedy, Cromer, Fishburn, Old Sarum and Perth – you could also enter our competition, to win a Pooleys UK Flight Guide…
PLUS
In First Solo, theVintage Aircraft Club's recently appointed lady chairman, Anne Hughes, talks about how, after chickening out the day before, she was ultimately blackmailed into doing it: "My instructor refused to give me more lessons until I'd soloed"!
Joe Fournier highlights the line between a flight where you're fully in command and an overloaded one can be indistinct in Accident Analysis, and explains why it's up to a pilot to set the pace, ignoring any pressure to move faster than they can think…
Great columns from Dave Hirschman, Mark Hales and Ian Seager.
All the latest news.
Available at all good newsagents from Thursday 4 January – to take advantage of our excellent subscription offers, click here.