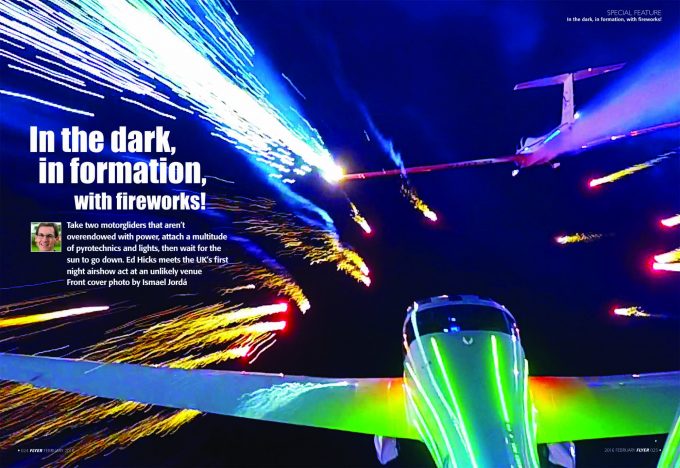 How does the idea of flying in formation, in the dark, with fireworks appeal? No, but it is extraordinary to watch and takes discipline by the pilots. Ed Hicks meets the UK's first night airshow act in the February 2016 edition of FLYER.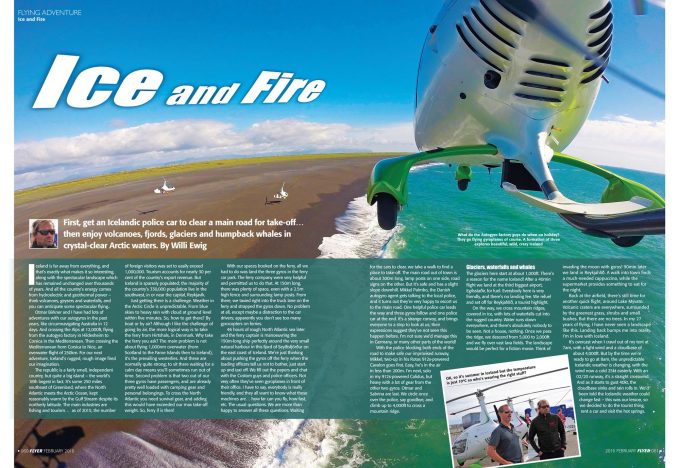 What do the guys at the German Autogyro company do when on holiday? They fly their own aircraft of course. This time they flew three Autogyro aircraft around Iceland, a spectacular land of volcanoes, lava flows, geysers and incredible scenery. And they camped, brrr!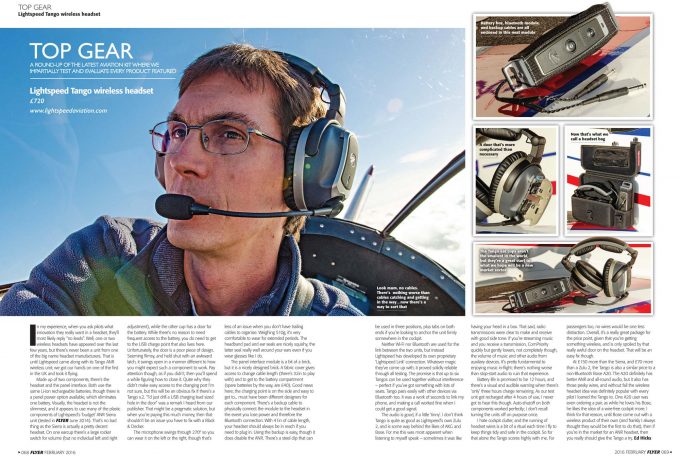 The new wireless headset from Lightspeed is on test. If you've ever fancied doing a Night Rating, now (winter) is good time to do it thanks to the early nights. We take a look at what's involved and key issues to watch.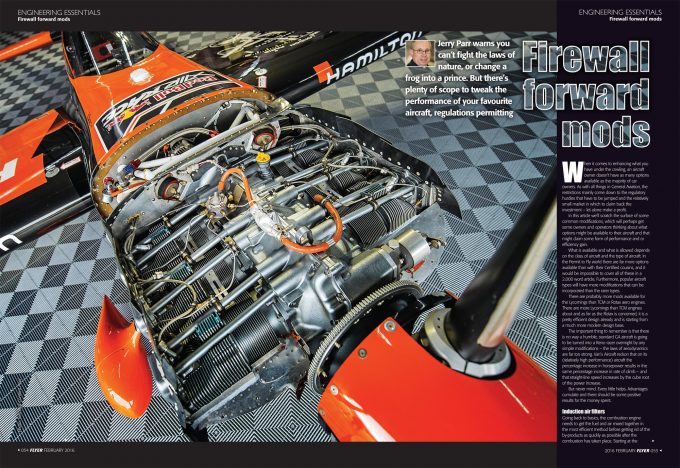 More performance please! Engineer Jerry Parr comes up with tweaks to improve your aircraft's performance. News is packed as ever, and we have a highlights from the FLYER Live show where single-seat deregulated aircraft stole the show. In First Solo we have a real aviation star. No less than Chelsey Sullenberger, famous for gliding his A320 safely into a ditching on New York's Hudson River. Follow that!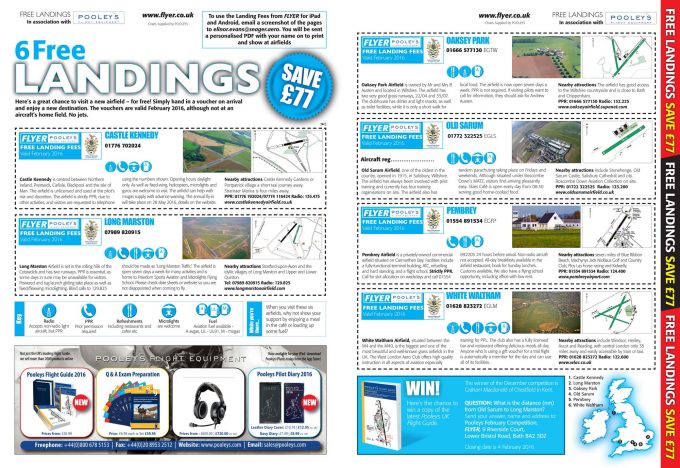 Plus fee landing vouchers worth £77!