Cover story: Conceived in the thirties to whisk rich New Yorkers to their lakeside lodges upstate, the Grumman Goose amphibian would go on to serve in WWII. Ken Scott meets Addison Pemberton, aircraft-restorer extraordinaire, and takes a flight in his newly completed example.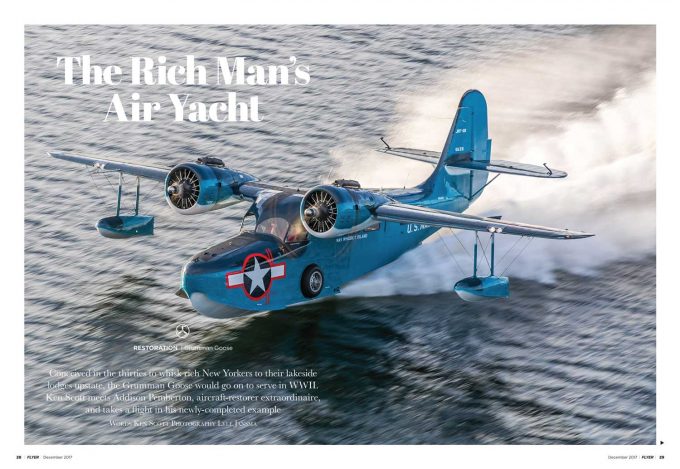 Going over 500mph in a piston-powered aeroplane takes a very special aircraft and a great team of people. Scott Germain witnesses Steve Hinton Jr set a new world speed record for a piston-engined prop aircraft, flying the highly modified P-51 Mustang, Voodoo.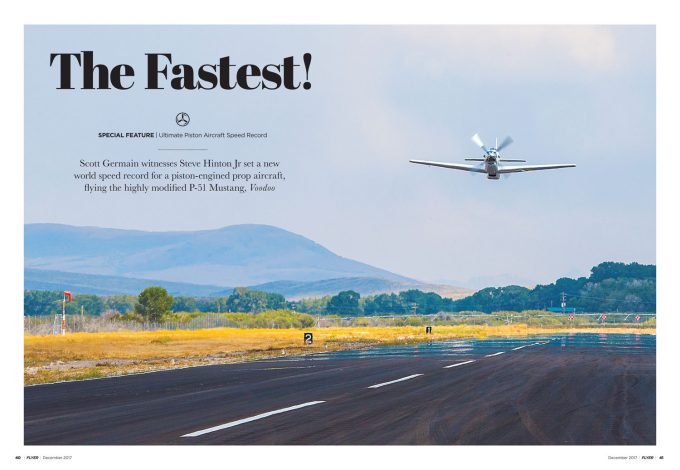 Paul Kiddell and his Eurostar-flying friends spend an exhilarating 24 hours exploring Scotland's equally spectacular but less flown coast in this issue's Flying Adventure.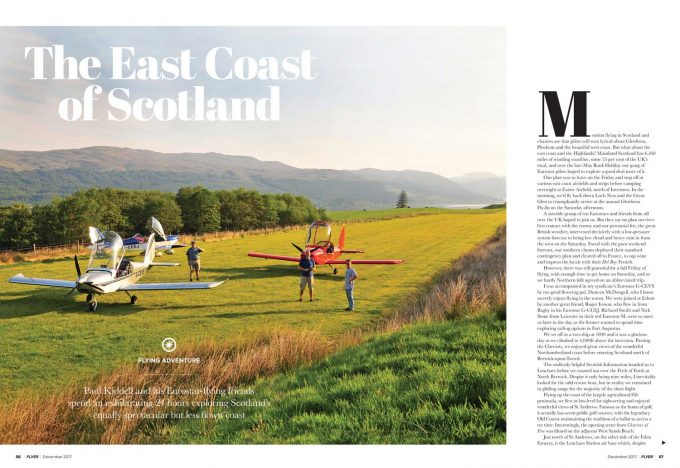 In Top Gear, we check out the latest Garmin inReach Explorer+ and put it to the test with a North Atlantic crossing, plus there's some great ideas for Christmas gifts, because we know you don't want any more jumpers and socks…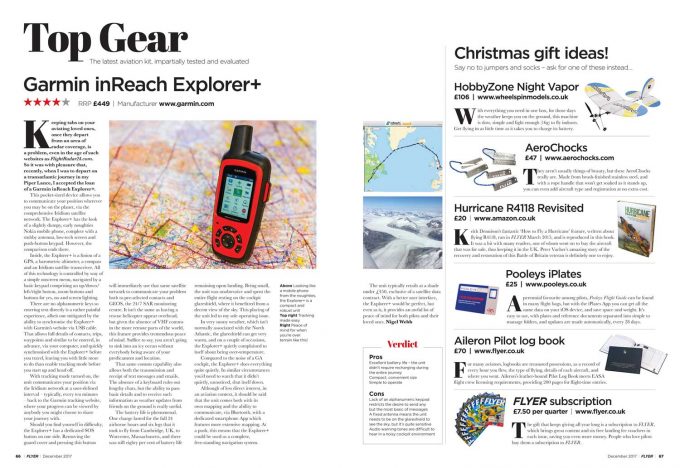 Save £40 with six fantastic free landings, at Beverley, Bourn, Crosland Moor, Netherthorpe, Shipdham and Strathaven!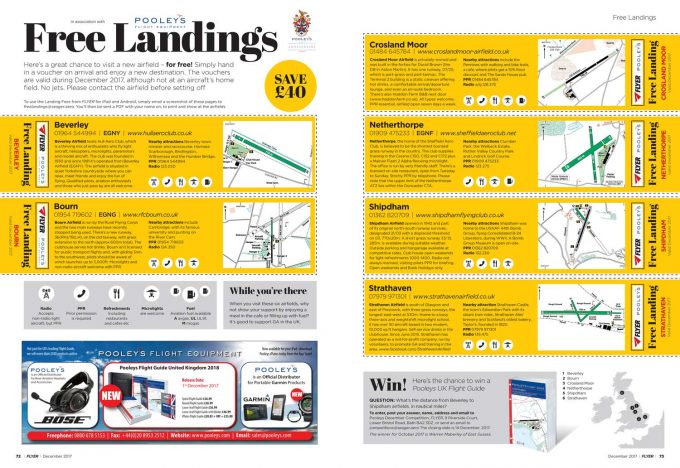 PLUS:
In First Solo, Kent-born saxophonist Brendan Mills tells us he would find it "very difficult" to choose between flying and playing music, as he says, "I love them equally".
Although small pilot errors aren't uncommon during our everyday flying, in Accident Anlaysis, Joe Fournier suggests that not giving these the consideration that they might deserve can easily lead to the creation of far bigger problems.
A First Look at the new Garmin G500/G600 TXi displays and Engine Instrument System.
Great columns from Matt Dearden, Mark Hales and Ian Seager.
All the latest news.
Available at all good newsagents from Thursday 2 November – to take advantage of our excellent subscription offers, click here.