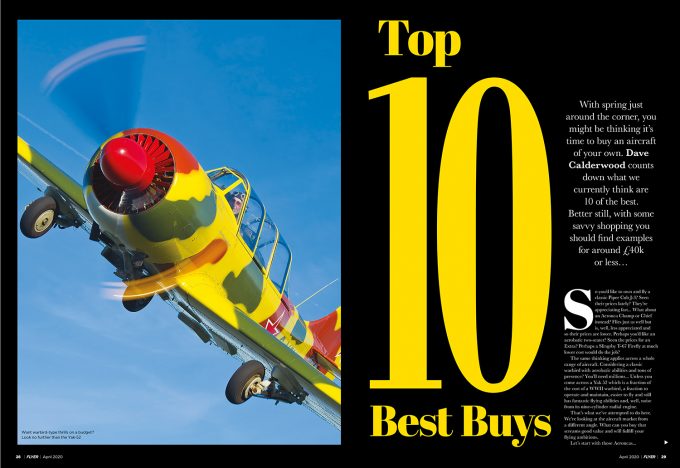 It might not feel like it, but spring really is just around the corner, so you might be thinking that it's the right time to buy an aircraft for yourself. Dave Calderwood counts down what we currently think are 10 of the best used buys in General Aviation that you can find for under £40k!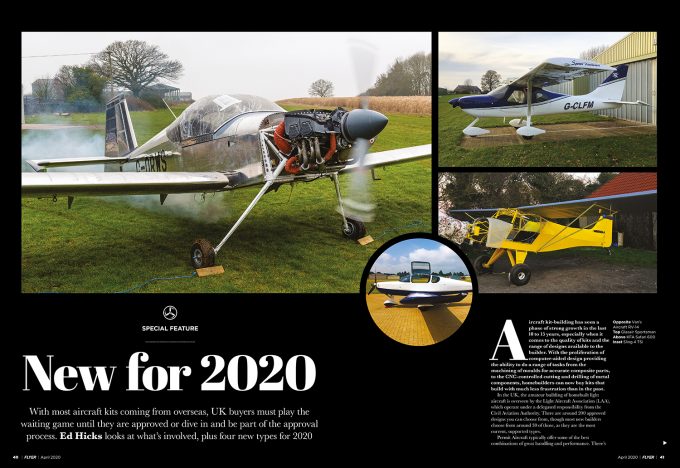 With most aircraft kits coming from overseas, UK buyers must play the waiting game until they are approved or dive in and be part of the approval process. Ed Hicks looks at what's involved, plus four new types that are heading for approval in 2020.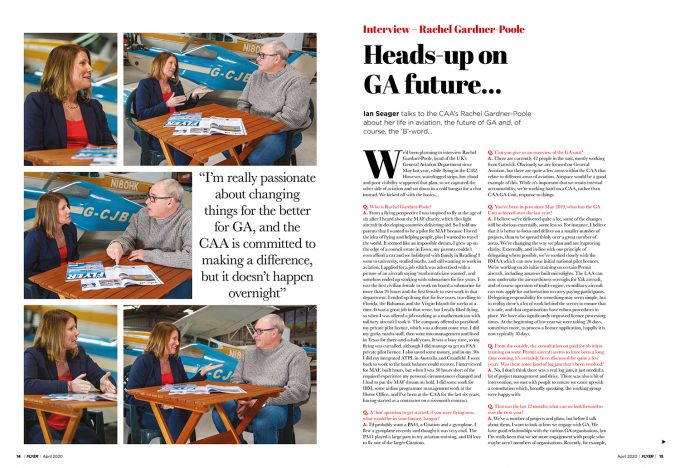 Ian Seager talks candidly with Rachel Gardner-Poole, the head of the CAA's General Aviation Unit about progress so far.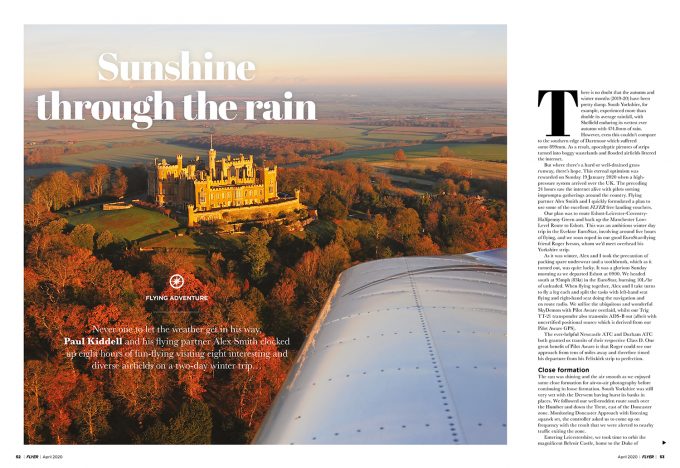 Never one to let the weather get in his way, Paul Kiddell clocked up eight hours of fun-flying visiting eight diverse airfields on a two-day winter Flying Adventure.
Top Gear tests the Faro Bluetooth Audio Link, and tries the new Christopher Ward C65 watch for size
PLUS
– Save a fab £50 with SIX FREE landings at Bourne Park, Brimpton, Chiltern Park, Shipdham, Sittles and Sutton Bank
– Great columns from Dave Hirschman, Mark Hales and Ian Seager
– Plus all the latest news