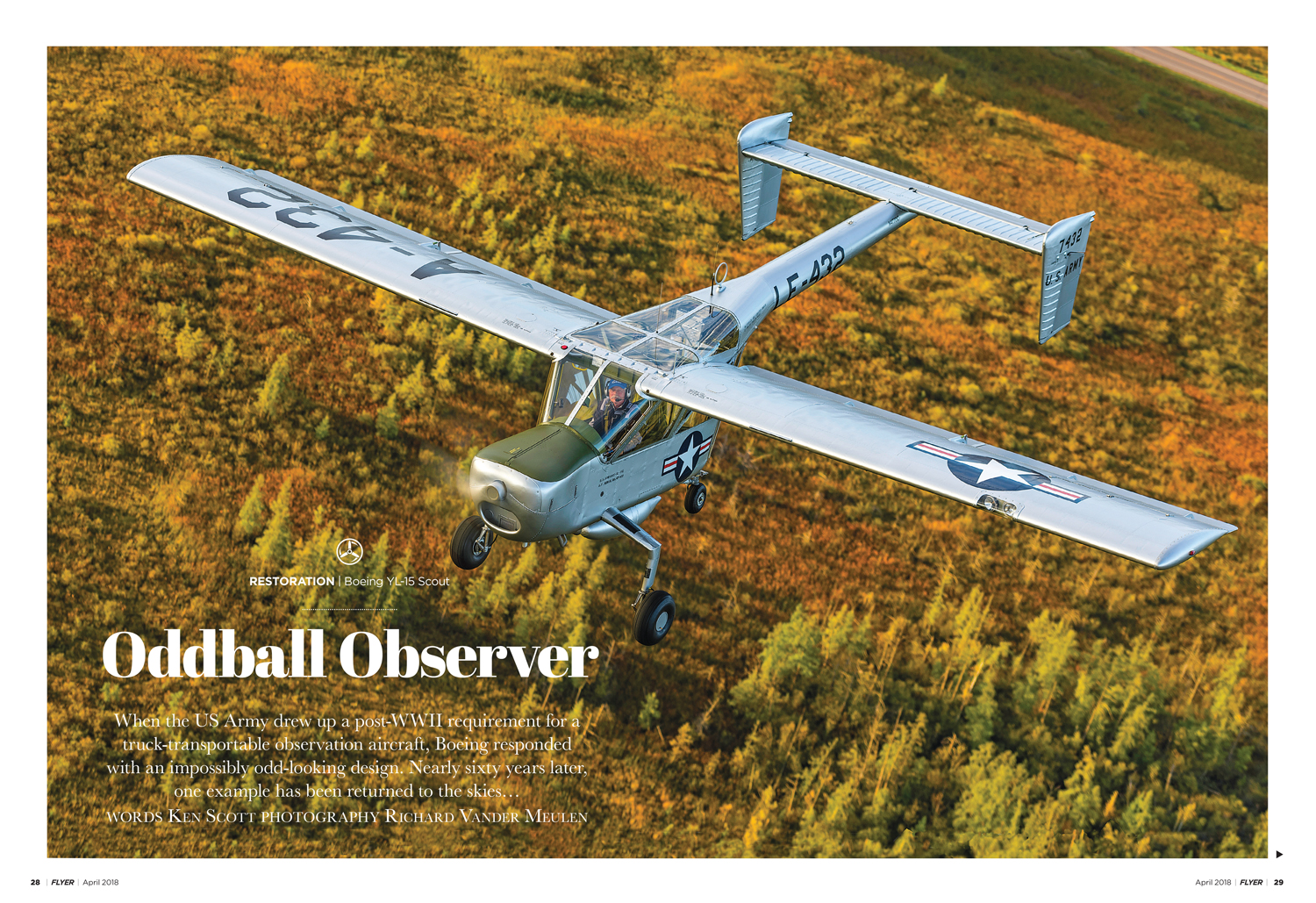 Cover story this month is on the very odd-looking Boeing YL-15 Scout, designed for the US military originally but it never made the grade. Now civilianised examples are flying… but it's not the easiest aircraft to fly.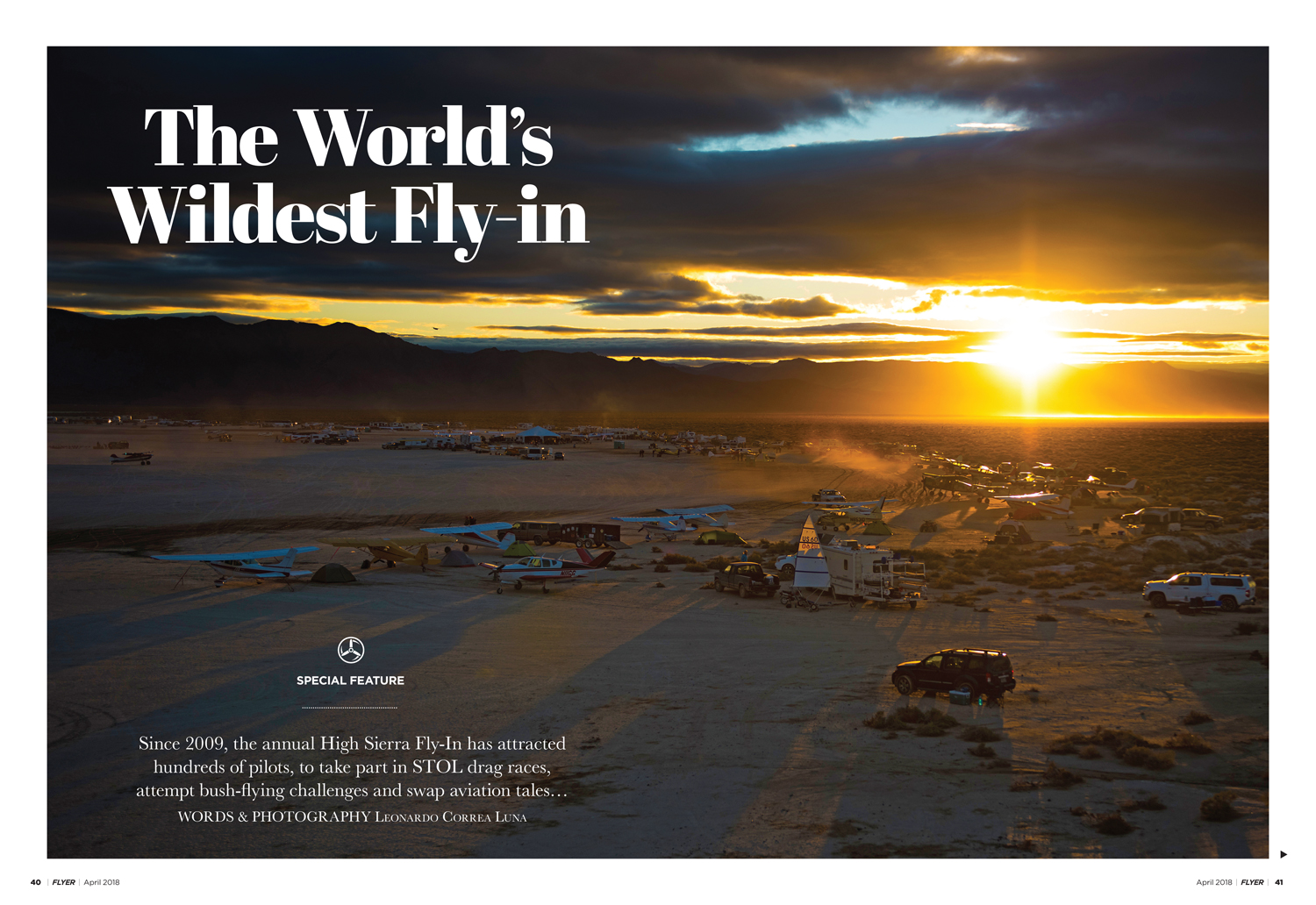 Candidate for one of the world's best fly-ins? The High Sierra Fly-in in Nevada is an extraordinary, wild event with STOL drag races and much more. We visit with Leonardo Correa Luna.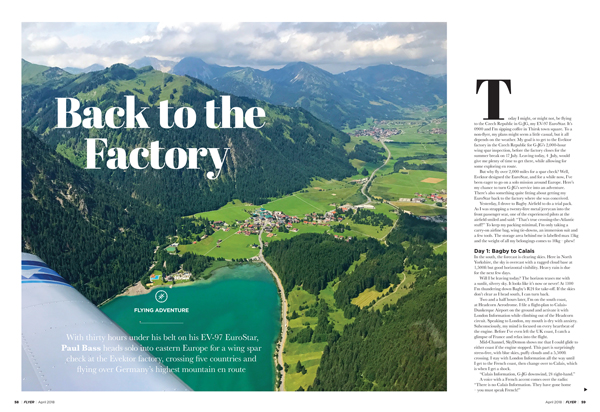 Paul Bass has a Evektor Eurostar EV-97 and the aircraft was due an inspection of the wing spar. Who better to do the mandatory check than the factory itself, deep in the Czech Republic? With just thirty hours on the aircraft, Paul sets off for the 2,000 mile trip, crossing Europe.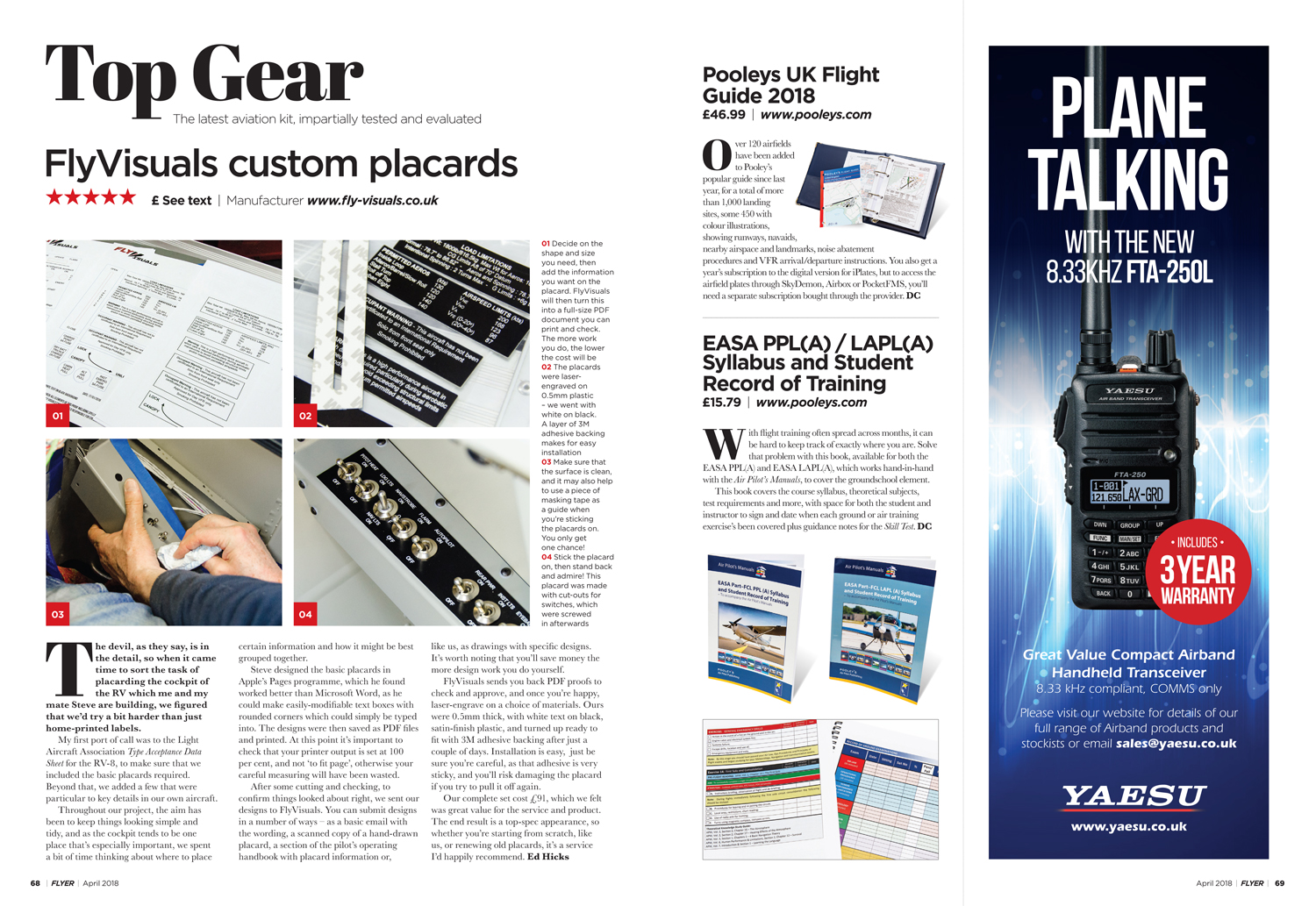 It was time for Ed Hicks to placard the cockpit of his homebuilt Van's RV-8, so he turned to FlyVisuals for a top-spec appearance.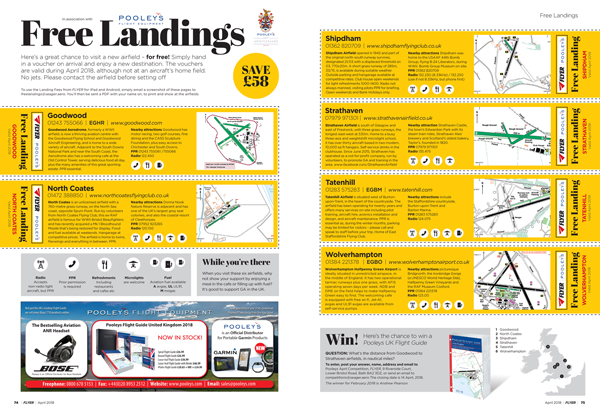 Six free landing fees again, only with FLYER. This month there are vouchers for Goodwood, North Coates, Shipdham, Strathaven, Tatenhill and Wolverhampton Halfpenny Green. They're worth a total of £58!
Plus
Thousands of Cessnas afffected by proposed AD
Rival plan for Fairoaks Airport revealed
EMAXplus for early Cirrus aircraft
How to change your CAA licence to an EASA licence to meet the 8 April deadline
Martyn Carrington: wingwalker biplane pilot
Safety: accident reports and analysis
Plus: Learn To Fly Guide 2018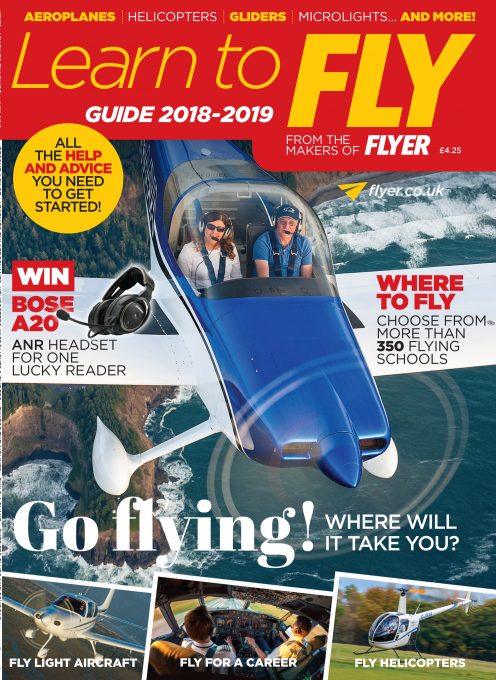 Yes, there's more: FLYER's annual Learn To Fly Guide with features on learning to fly and the most comprehensive listings of flying schools in the UK and overseas. Free with the April 2018 edition of FLYER. For more about what's in the Learn to Fly Guide 2018-2019, click here.