Thinking about buying an aircraft? Of course you are! It's always a hot topic here in the FLYER office and this month we look at four very different aircraft: a classic Luscombe 8, a useful Cessna 172, a go-places Cirrus SR22 and a turbine Piper Meridian, all flyable by a PPL.

FREE with this issue!
The 2017 edition of our annual Learn To Fly Guide, stacked full of useful features and listings of the UK's flying schools and clubs. Whether you want to fly light aircraft, helicopters, autogyros, microlights or gliders, we have something for you. And if you're looking to make a career out of being a pilot, start here!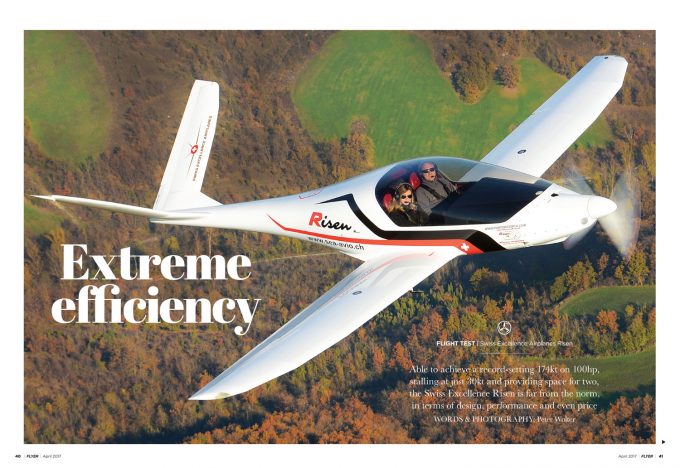 It's a microlight, Jim, but not as we know it. The Swiss Excellence Airplanes (SEA) Risen is capable of 174kt on just 100hp, is beautifully made and has that unusual vee-tail.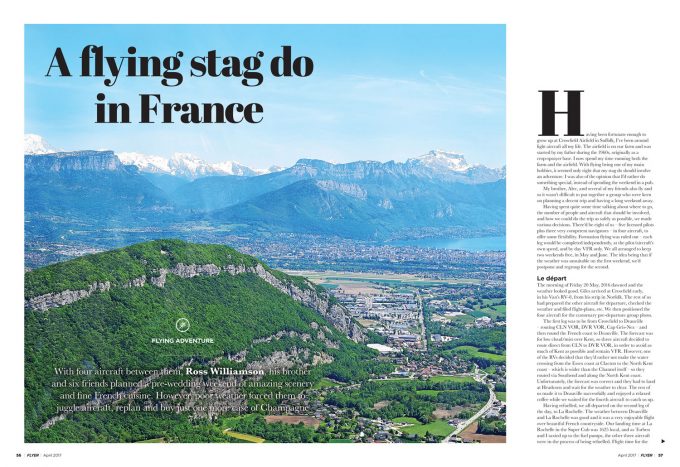 A flying stag do in France… what could possibly go wrong? Ross Williamson, his brother and six friends, and four aircraft, went to France for an amazing weekend of great scenery and fine dining… and some champagne.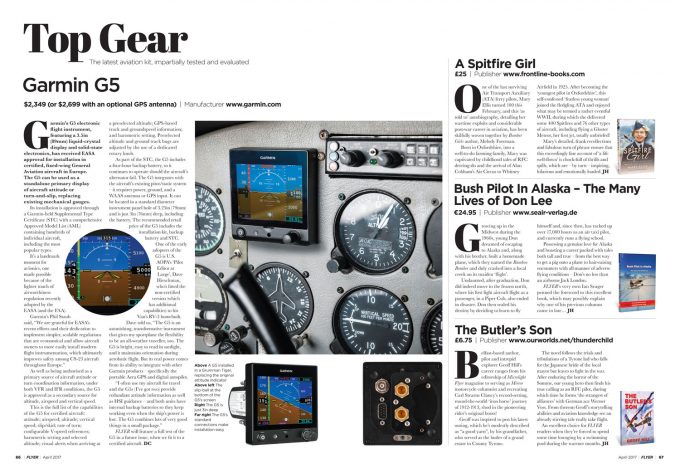 TopGear this month looks at Garmin's new electronic flight instrument, the G5, which has just been OK'd by EASA as a replacement attitude indicator and turn & slip indicator. It can a lot more as well.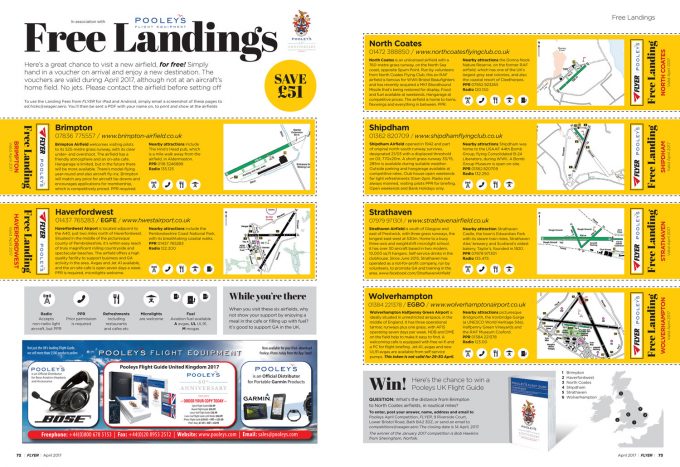 Free landings this month at:
Brimpton
Haverfordwest
North Coates
Shipdham
Strathaven
Wolverhampton (Halfpenny Green)
All this and much, much more in the latest edition of FLYER. Subscribe now!