The competition between AFE and Pooleys to produce the best flight guide is as intense as ever, with both claiming similar numbers of airfields covered – 960 and 942 respectively – and the most up-to-date information. Pooleys has added 120 airfields since 2014 and has redrawn 100 airfield plates. They are similarly priced: Pooleys' spiral-bound version is £26.99, AFE's £26.95. Loose-leaf Pooleys £36.95, AFE £36.95.
The only significant difference is that Pooleys offers a free iPLATES app with the loose-leaf version. Download the app from the Apple iTunes store, register and you can get the same pages on your iPad. An Android version will be available later this year. The digital plates are also available through SkyDemon, Airbox and PocketFMS systems and are fully georeferenced.
Before going any further, let's say we're lucky to have such two excellent flight guides, put together by two first-rate companies who care about pilots and strive to produce a useful product. As well as individual airfield information, both are packed with other useful info such as help filing flight plans (AFE is better at this), AIS abbreviations, metar and TAF decodes, etc.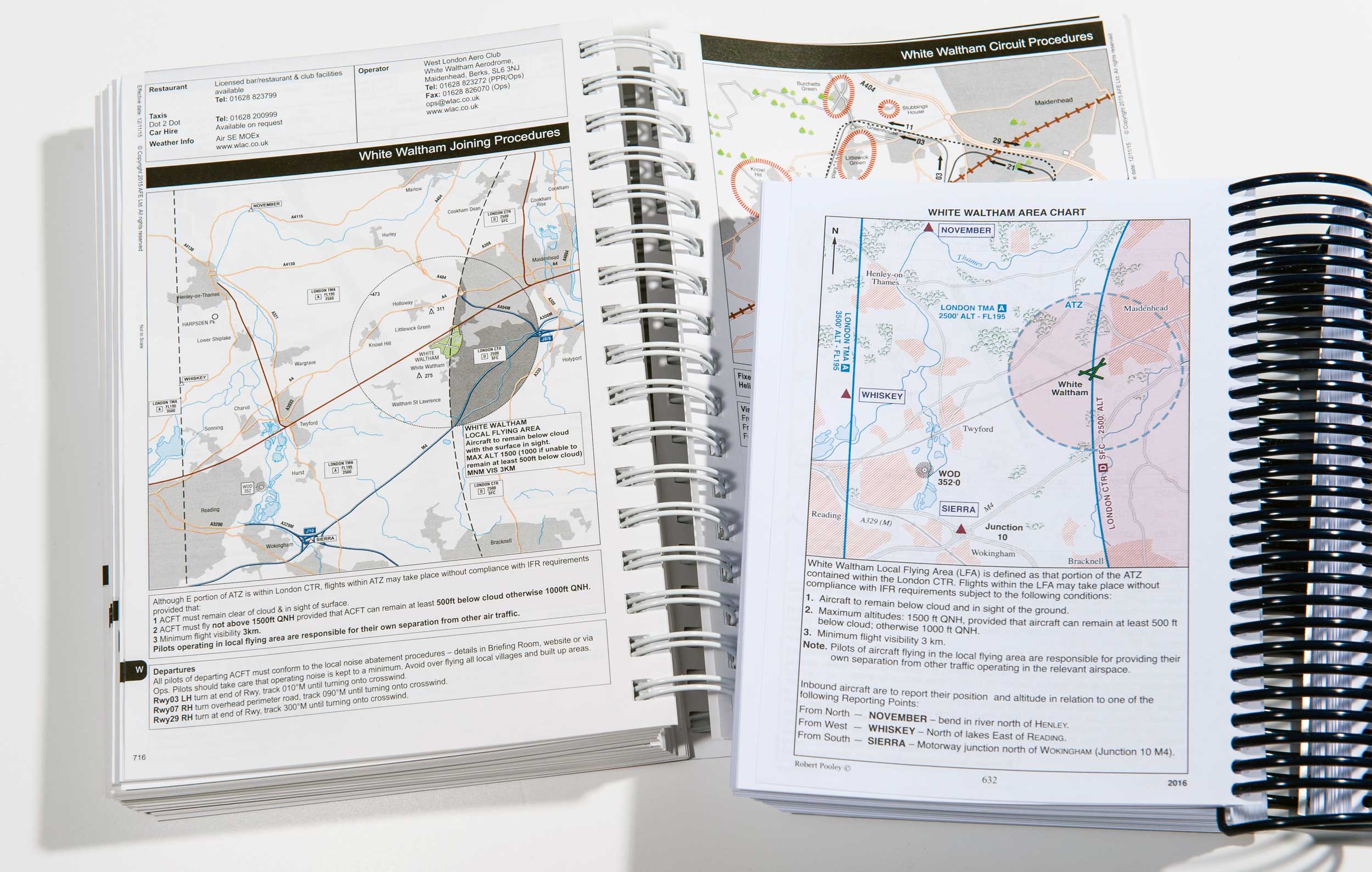 Can we split them? Take one airfield, White Waltham, chosen here for its popularity, selection of six runways with associated circuit patterns, noise sensitive areas and, of course, the London TMA bisects the airfield. Both guides do a great job of displaying the airfield. There's more detail on the Pooleys diagrams but you could argue that's a distraction. AFE's page is bigger and that allows for a less congested layout. AFE's diagram showing VRPs is clearer. Pooleys has three circuit diagrams, one for each runway, as opposed to AFE's single diagram, so Pooleys wins that round.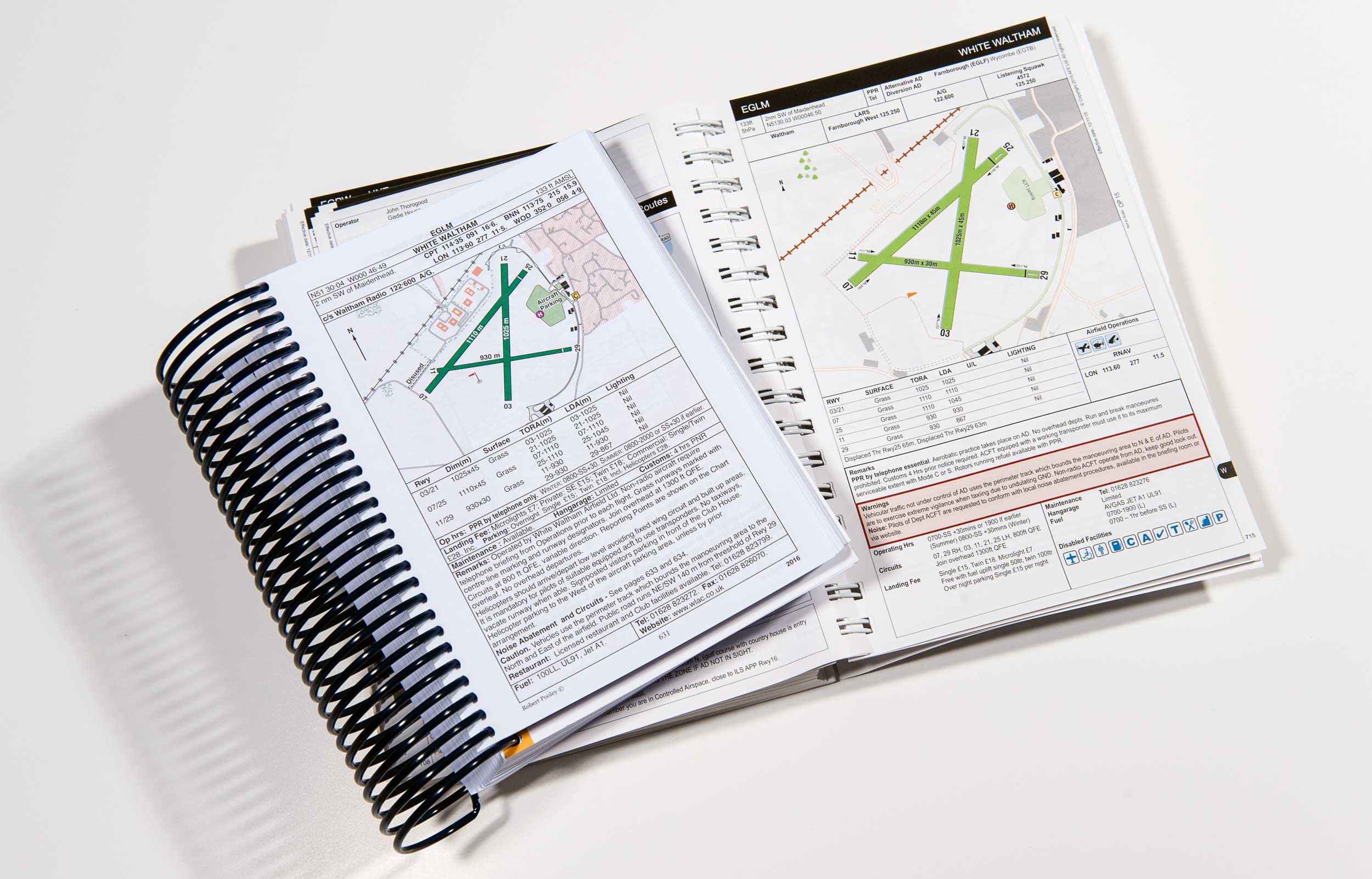 Pick a lesser-known strip, one that scared the pants off me first time I flew in. Roserrow, near Polzeath, Cornwall. Both guides describe the strip and facilities well. However, neither mentions that one-third of the way into the 600m 07 grass strip, it heads downhill so you better have your speed nailed. OK, so that's a pilot briefing. A little disconcertingly, AFE's runway diagram on the page is slightly out – 07/25 is shown more like halfway between 09/27 and 10/28. There's more detail on the Pooleys diagram.
Really, there's not much to split the two. Both are weighty tomes. AFE's has 770 pages, Pooleys' 884. Pooleys' loose-leaf version has 16 fold-out area charts covering complex airspace areas, which might be a deal-breaker if you fly in such places. Either would be useful addition to your flight bag especially if you like to fly to airfields not in the UK AIP.