Diamond Aircraft has flown a new variant of its military trainer DART series. The DART-550 is equipped with a General Electric GE H75-100 turboprop engine, rather than the Ivchenko turboprop fitted to the original DART-450.
The aircraft completed a basic flight programme including a couple of low approaches, system checks, landing gear operation at different speeds as well as short-field take-off demonstration, according to Diamond,
The DART-550 engine is from General Electric's new H range. It produces 550hp and has an electronic engine and propeller control (EEPC) system and a five-blade, full-feather MT propeller. Martin Baker MK16 ejection seats are fitted and a Garmin G3000 integrated avionics system.
The expected maximum speed is 247KTAS with a MTOM of 2,400kg and an empty mass (fully equipped) of 1,600kg. Maximum endurance at loiter speed will be 8 hours plus reserve at MTOM.
The aerobatic trainer will be available in different variants differing in engine power ratings, seat configuration and/or avionics options for diverse customer needs.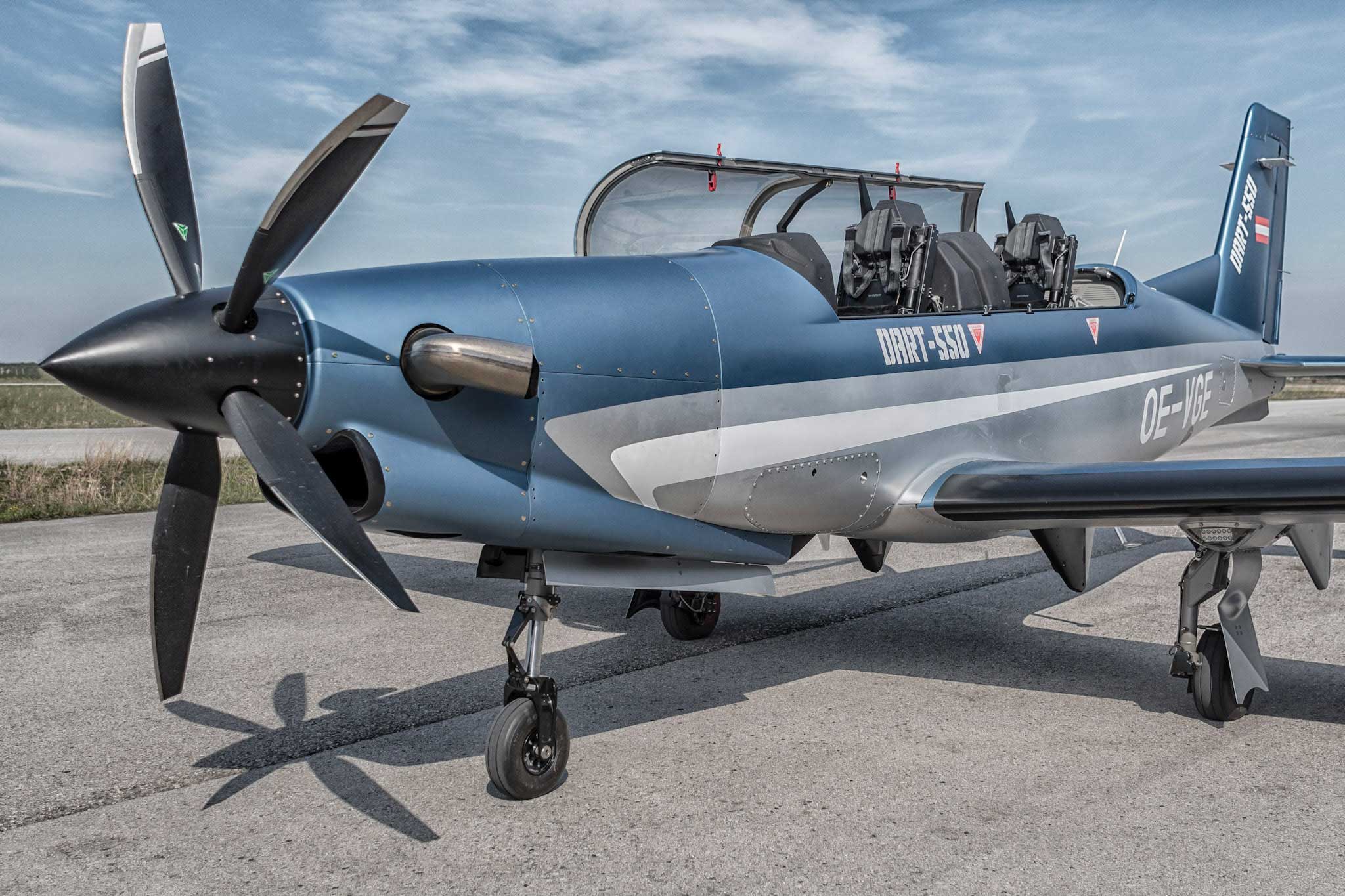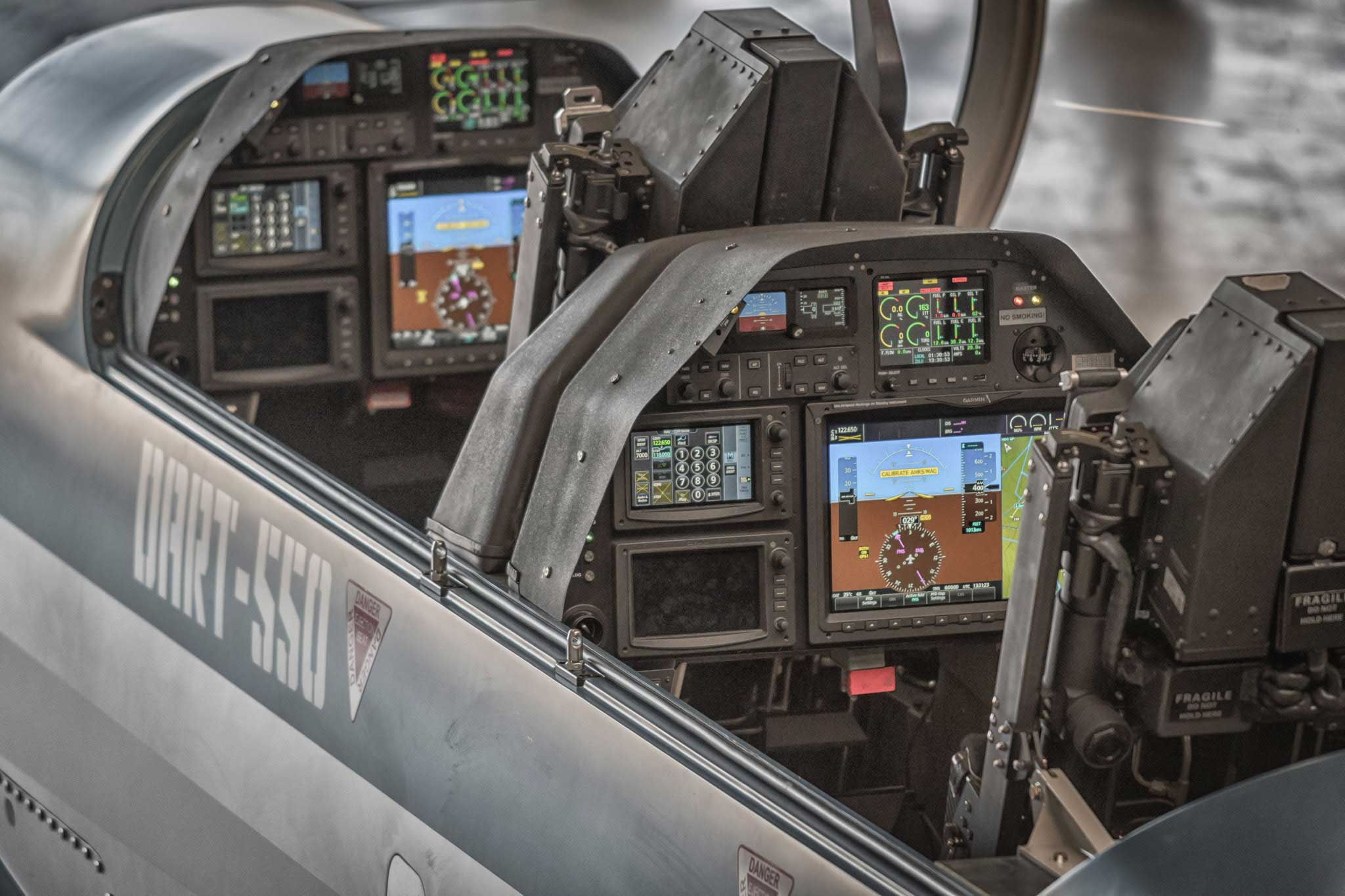 Markus Fischer, sales director, said "From the very beginning, Diamond Aircraft knew that the DART series will be something unmatched on the market and will eliminate old generation trainer from the market for a very long period of time.
"The DART-550 is the next massive push into being the only aircraft manufacturer in offering the full range for basic flight training, reaching its peek with this soon fully EASA certified DART-550 aerobatic trainer.
"Having the opportunity to include state of the art glass cockpit technology, world's number one ejection seat brand, using General Electric turbine know-how embedded in a full carbon fibre airframe will make it very difficult for DART's competition when performance and commercial arguments become a critical decision making factor."
The Diamond DART-550 will be at the Farnborough International Airshow in the UK from 16-22 July.