+VIDEO The first flight of a four-seat passenger aircraft powered by a zero-emission hydrogen fuel cell took place in Germany yesterday. The aircraft was the HY4, prepared by Germany's DLR aerospace research centre and Pipistrel Aircraft.
The HY4 is the same Taurus G4 airframe that Pipistrel used to win the NASA Green Flight Challenge three times, when it was a battery-powered electric aircraft.
HY4 took off from Stuttgart Airport and performed a short 15-minute demonstrative flight above the public and the media – while all other air traffic was stopped so that spectators could hear the almost-completely-silent flight of the HY4.
Violeta Bulc, EU Transport Commissioner, said at the event, "I am proud that European researchers and manufacturers are launching this hydrogen fuel cell powered aircraft. Such forward looking activities embody the future of zero-emission flying.
"The Commission firmly supports such initiatives, which are fully in line with our new strategy for low-emission mobility. Aviation plays an important role in bringing people together, connecting large cities as well as remote locations. It also ensures businesses can grow and develop. The EU will continue to support such initiatives, to drive innovation forward."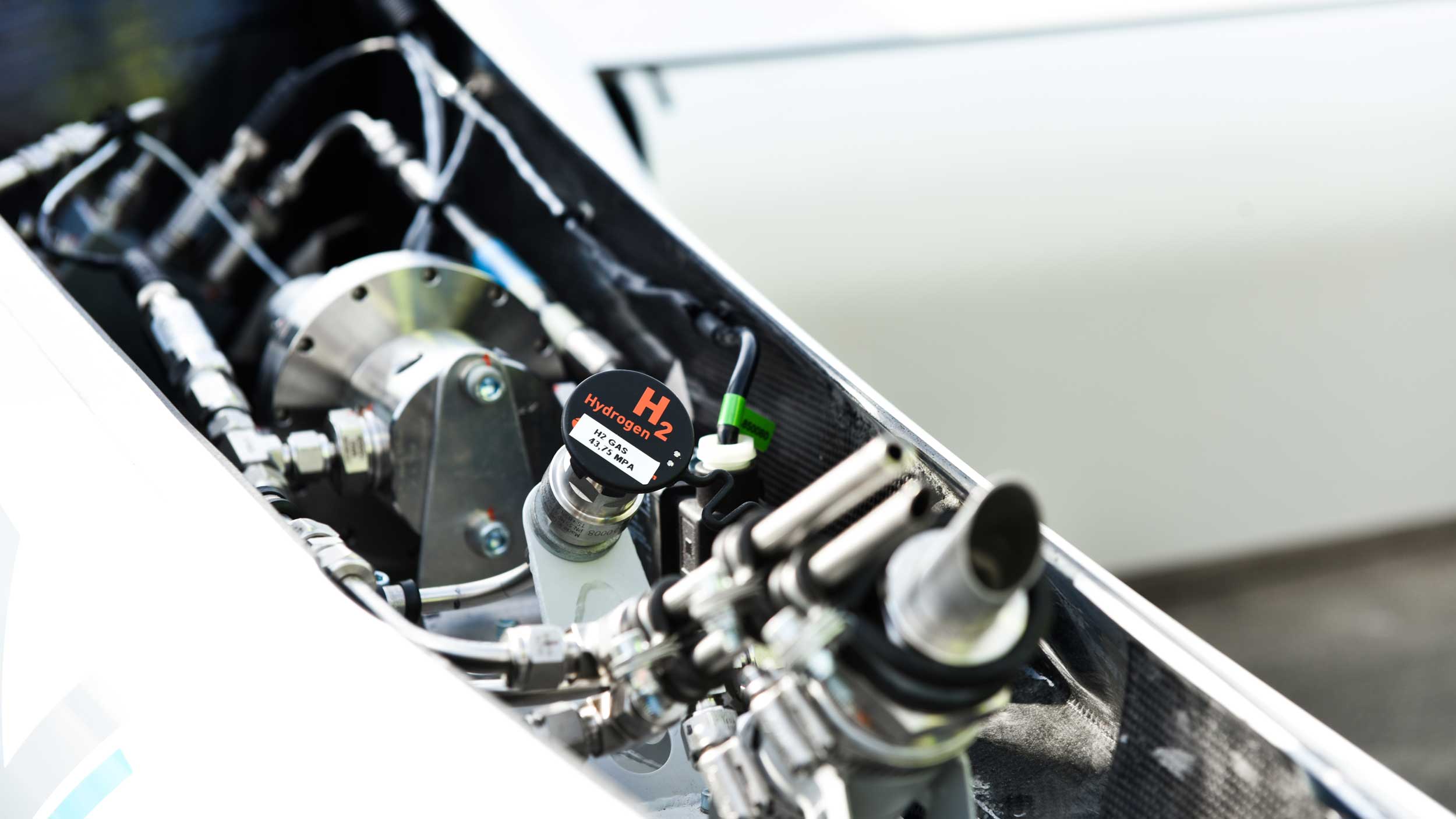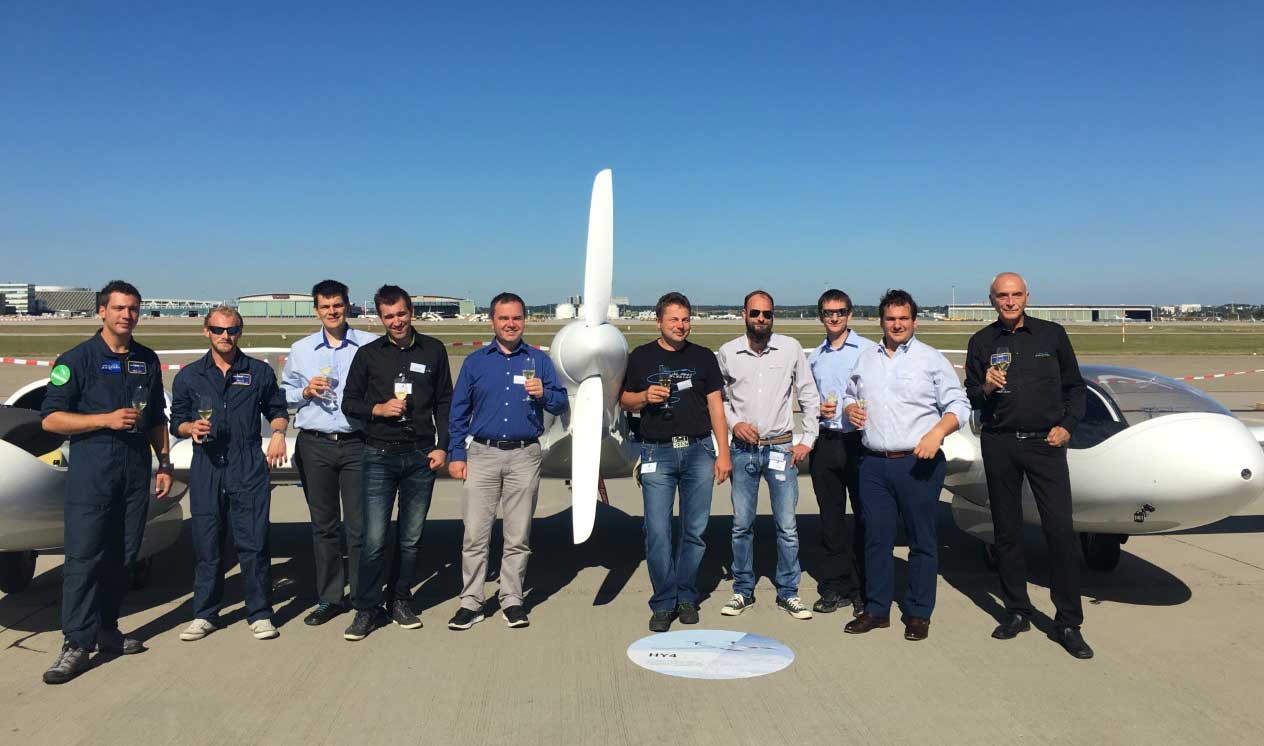 DLR researchers developed the hydrogen fuel cell power train and installing it in the aircraft. The power train consists of a hydrogen storage system, a low-temperature hydrogen fuel cell and a battery. The fuel cell converts hydrogen directly into electrical energy and the only waste product is water.
An electric motor uses the power generated to propel the aircraft. A high-performance lithium battery covers peak power loads during take-off and when climbing. If the hydrogen required for the fuel cell is generated via electrolysis using power from renewable energy sources, the HY4 can fly without generating any emissions at all.
The HY4's 80kW motor gives it a maximum speed of approximately 200 kilometres per hour and a cruise of 145km/h. Depending on speed, altitude and load, it has a range of between 750 and 1500 kilometres. Each of the twin fuselages can carry two passengers and the maximum weight of the aircraft is 1500 kilogrammes.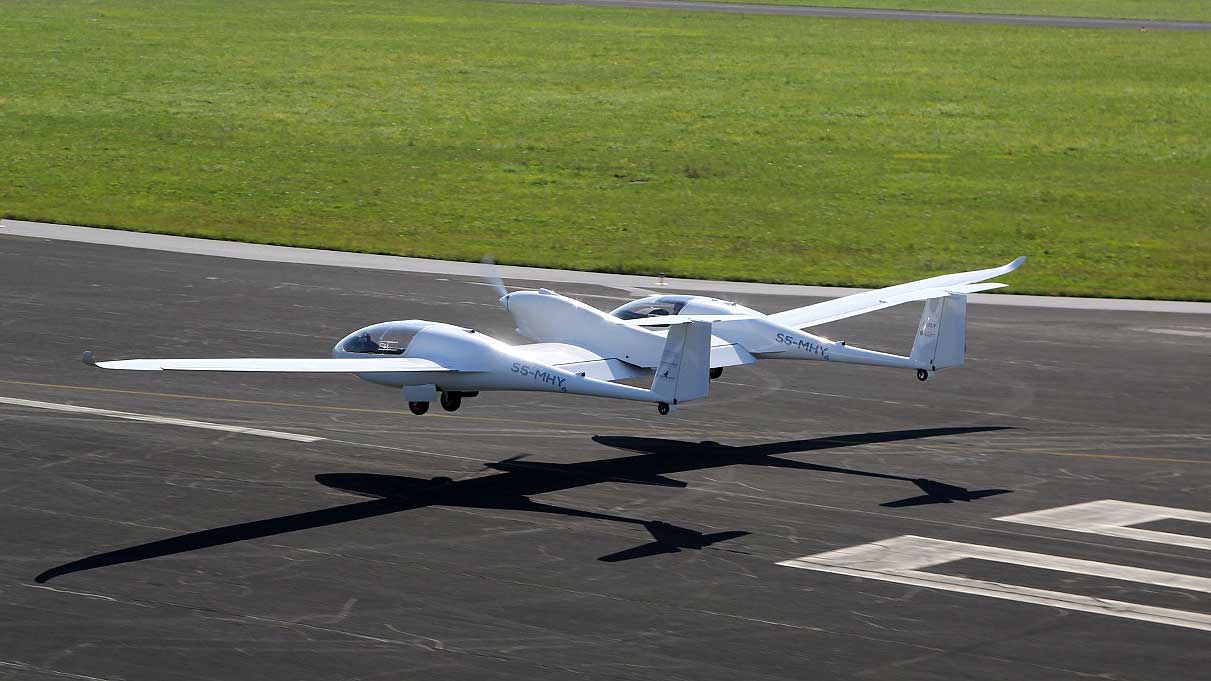 André Thess, Head of the DLR Institute of Engineering Thermodynamics, said, "Our goal is to further improve the fuel cell power train and, in the long term, use it on regional aircraft with up to 19 passengers."
DLR is currently actively involved in electric aviation together with industry partners Airbus Group and Siemens.
LINK
DLR HY4 project