Major changes are happening at Fife Airport – and they're all for the better. Flight school Tayside Aviation leased the airport from Fife Airport Limited and is returning the site to aviation related businesses.
Lorries parked at the west end of the airfield have gone and two hangars there are now occupied by Skyhook Helicopters and Kingdom Helicopters.
Skyhook fly underslung loads and crop-spraying in the summer using Squirrel helicopters and R44s. They will also work with charter company Apollo Helicopters for VIP work operating an Agusta and Twin Squirrels. Kingdom Helicopters utilises an R22 for training.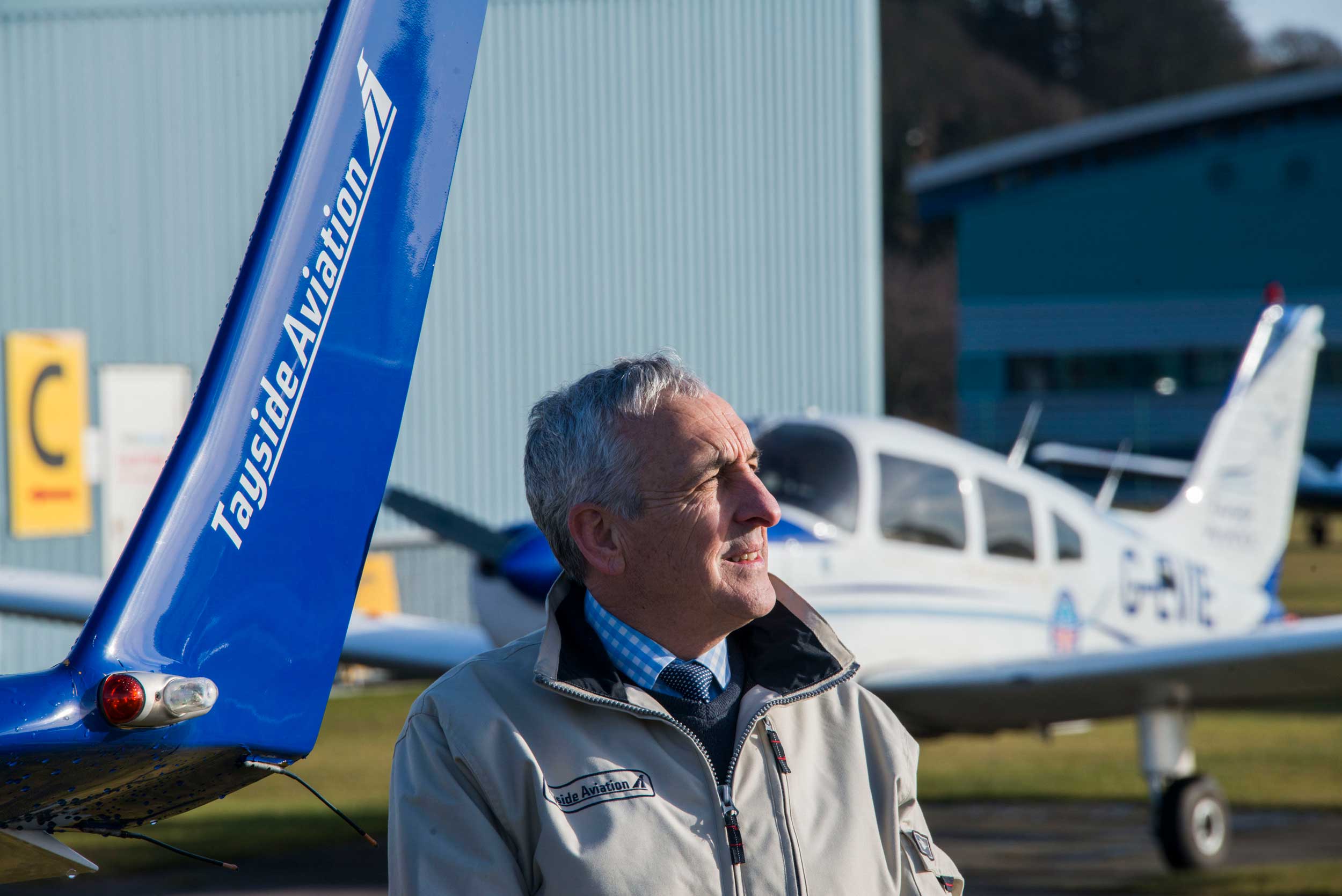 "This is a great asset to Fife and we will work to harmonise mixing fixed wing and rotary," said Jim Watts, managing director of Tayside Aviation.
"We plan to refurbish the ['Tipsy Nipper']restaurant into a cafe environment. We also plan to remove the portacabin and embed the flying school within the main building. There is a new control tower to replace the radio room.
"The bulk of the refurbishment is now complete and we aim to use this cafe environment as a welcoming site for all aviators and site users, including Fife Flying Club, Skydive St Andrews, Skyhook Helicopters, Kingdom Helicopters, Aerospace Kinross, Tayside Aviation and all the aircraft owners hangared at Fife.
"Tayside Aviation and leasing company FlyWithTheBest have invested a lot of time, money and effort into Fife with a view to generating a more welcoming aviation environment.
"We don't intend to put up charges but work a little more smarter. This will be by installing a new fuel pump with fob technology to allow home-based aircraft to have an account and a fob that allows them to refuel themselves. Using AVPAY for landing fees and fuel will reduce the person dependency."
Fife Airport also plans to make UL91 fuel available for the Rotax aircraft from mid-February.
"We haven't worked out all the answers at the moment but we will work things out as we go," continued Jim.
"However, by the middle of February we hope to have the new environment up and running. What we don't want is to have it look like it is a club-only environment. It needs to be recognised as a useful environment for all users."