Extra Aircraft has unveiled its next generation of aerobatic aircraft, the Extra NG, at the EAA AirVenture Oshkosh.
Not only has company boss Walter Extra moved on from his usual steel tube frame to an all carbon-fibre construction, but it's also designed for maximum pilot comfort and equipped with state-of-the-art avionics.
It's still a competition ready aerobatic aircraft though with improved aerodynamics and precise handling up to +10g/-10g. Cruise speed is a fast 202kt.
"We have achieved the most advanced and comfortable cockpit, the most responsive and harmonious controls ever, and a sleek new look," said Walter Extra. "I'm very excited about this plane and can't wait to share it with other pilots."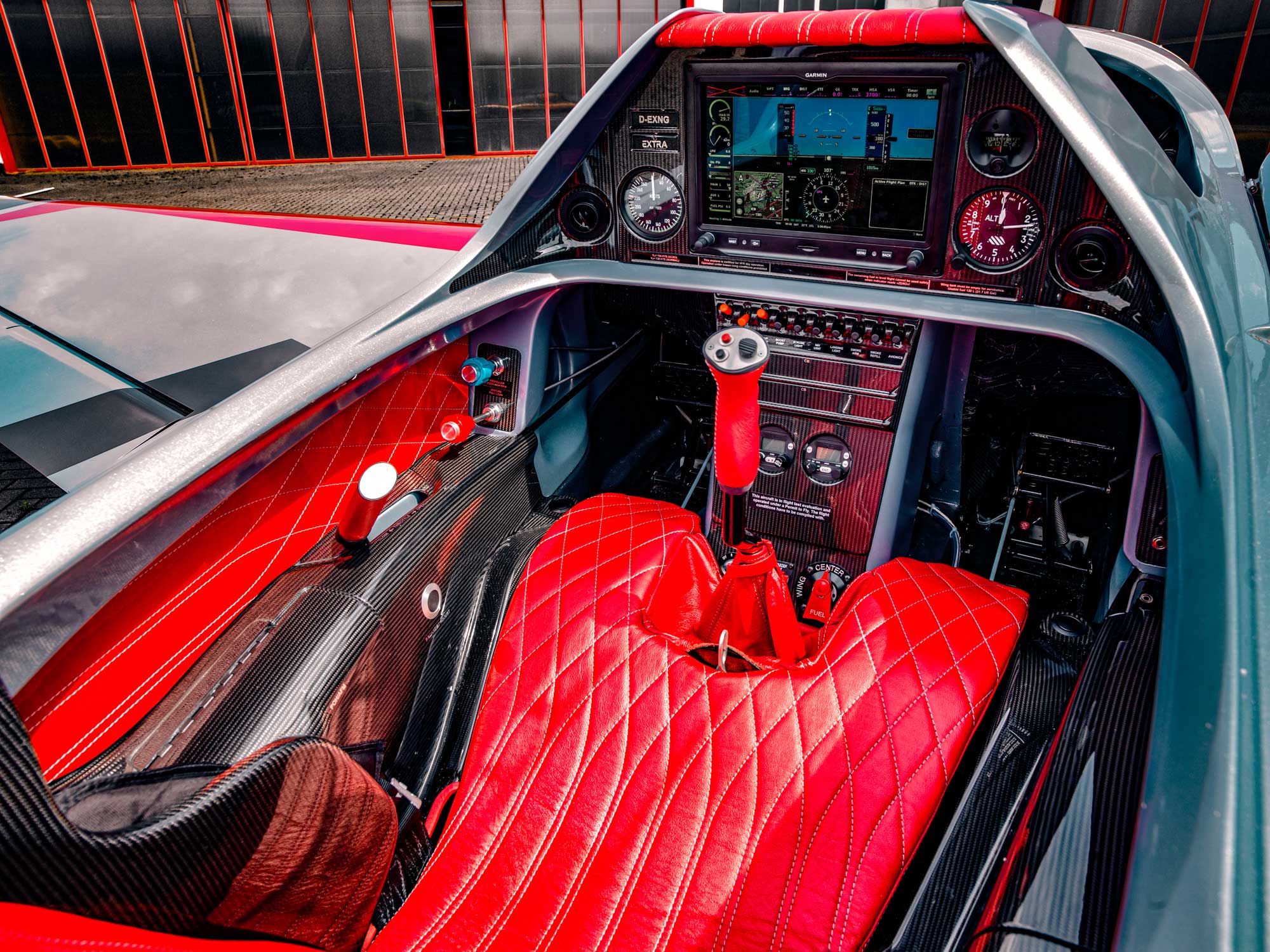 The NG is an Italian design, from Aircraft Studio Design of Modena. It's currently going through EASA type certification. Price is $420,000 at Oshkosh, rising to $450,000 afterwards.
Extra NG Fast Facts
Full carbon rigid baseframe
Carbon fibre wing assembly with integral fuel tank
Titanium firewall
Lycoming AEIO-580-B1A 315hp 6-cylinder engine
Mühlbauer MTV 9-8-C/C 198-25 3-blade propeller
Garmin G3X Touch avionics
Trig TY91 COM / TT2X XPDR
Two-place (tandem) bubble canopy
Carbon fibre interior with leather upholstery
Wingspan 27.2ft/8.30 metres
Length 23.3ft/7.11 metres
Empty weight 1,400lb/635kg
MTOW standard category 2,094lb/950kg
MTOW acro category 1,808lb/ 820kg
Load limit +10g / -10g