How does it feel to become a billionaire overnight? Ask Stephen Fitzpatrick, CEO, founder and majority shareholder of Bristol-based Vertical Aerospace, whose VA-X4 electric Vertical Take Off and Landing aircraft is now hot property in the booming air taxi market.
Airlines including Virgin Atlantic and American Airlines are queuing up to place pre-orders for the VA-X4 which looks like becoming one of the first eVTOLs to enter into commercial service if it sticks to its 2024 target.
Pre-orders for 1,000 aircraft with a value of $4 billion have been placed for the VA-X4, which will be powered by a Rolls-Royce electric propulsion system, carry up to 5 people, have a top speed of 202mph and a range of 100+ miles.
All these orders are tied into a merger between Vertical Aerospace and Broadstone Acquisition Corp, also British, and launching what's known as a Special Purpose Acquisition Company (SPAC). The transaction will result in Vertical becoming a publicly-traded company, with a value of approximately $2.2 billion.
Stephen Fitzpatrick said, "This is the most exciting time in aviation for almost a century. Electrification will transform flying in the 21st century in the same way the jet engine did 70 years ago.
"The United Kingdom is already a global leader in aerospace innovation and we believe Vertical Aerospace will be the British engineering champion to drive the aviation industry forward."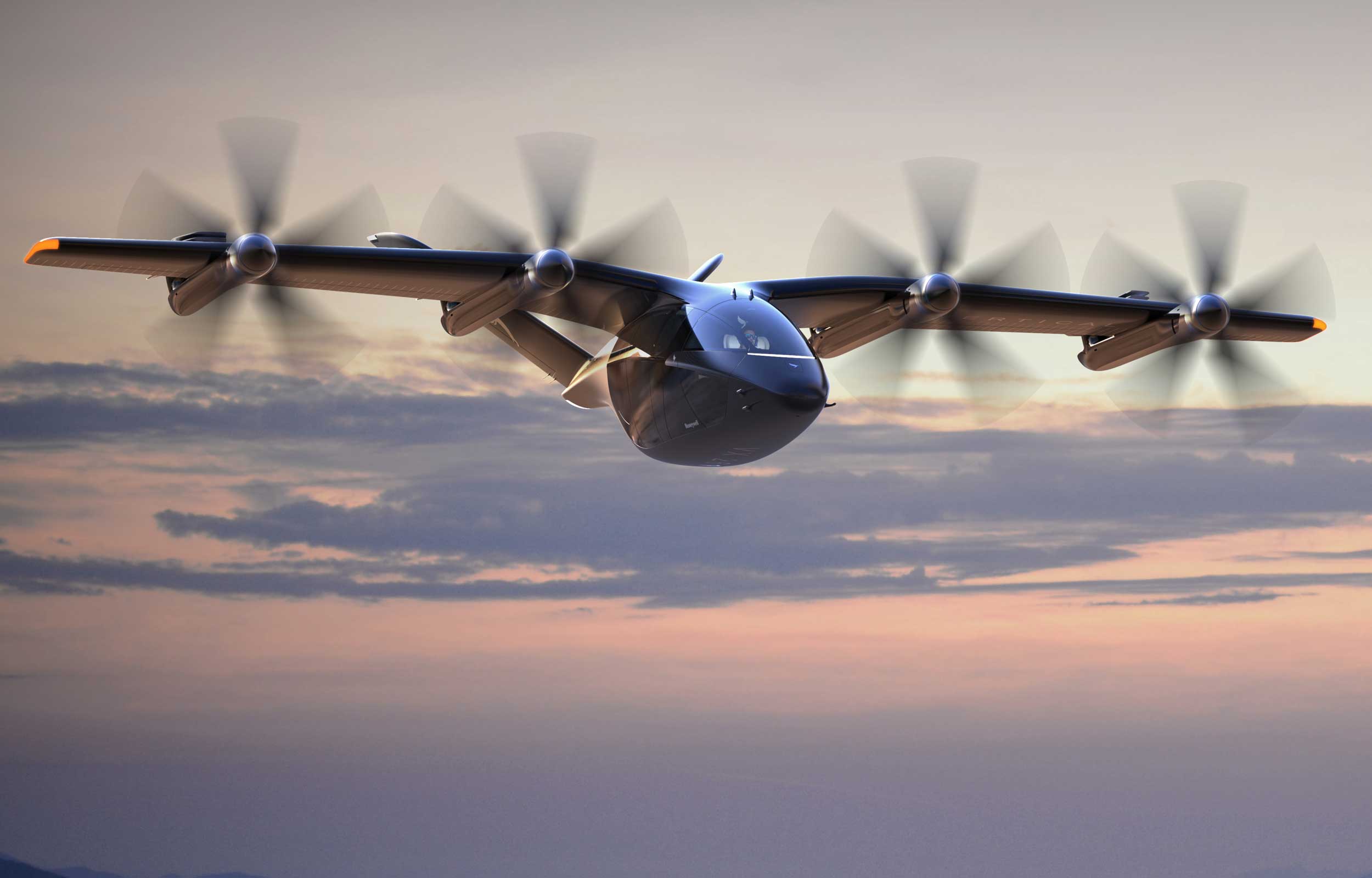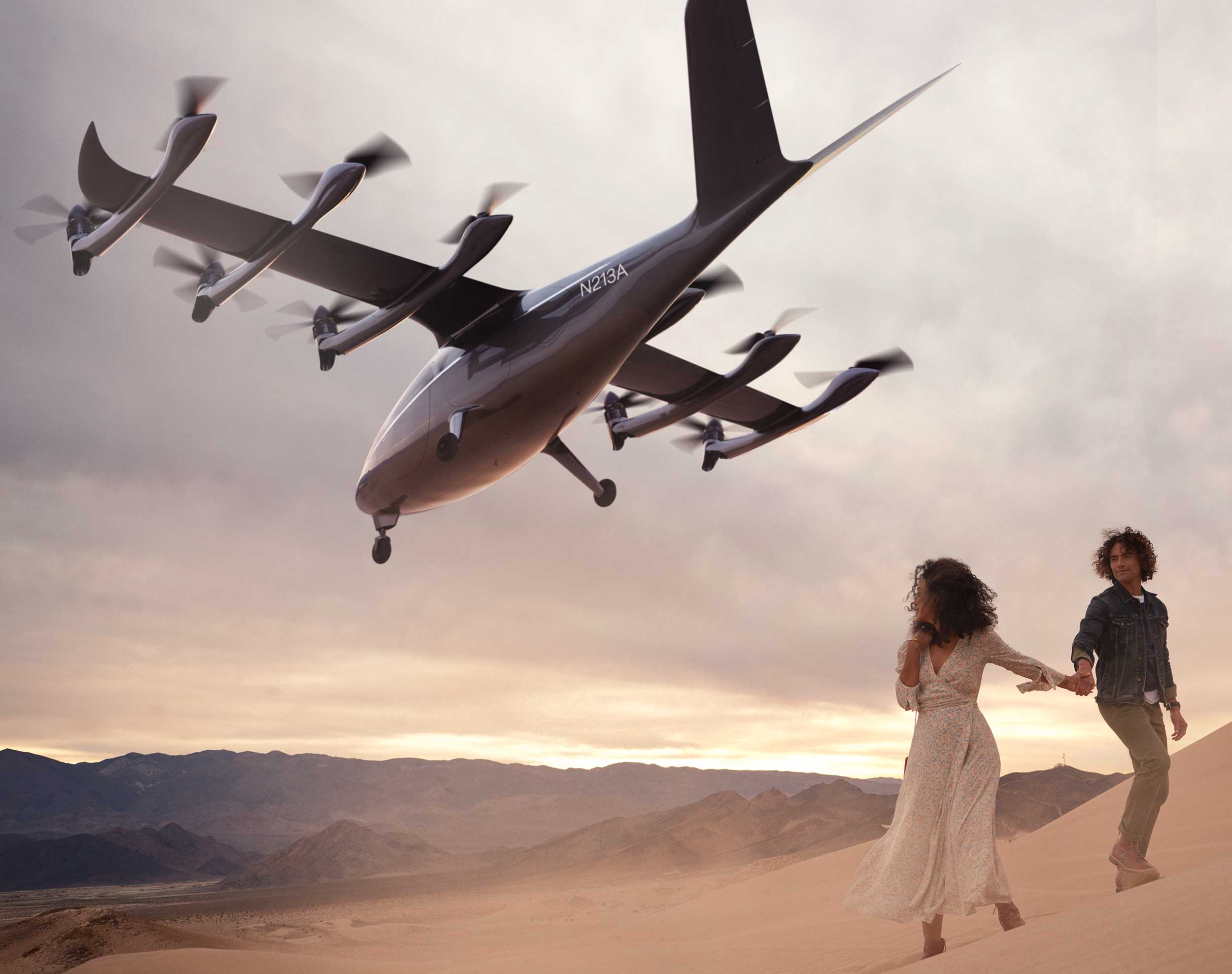 Archer takes aim
A very similar looking eVTOL as the VA-X4 was launched last week, coincidentally just before the Vertical Aerospace news broke.
California-based Archer Aviation gave its Maker eVTOL its public debut with a lavish launch in Los Angeles and streamed around the world live (watch it on Youtube here).
Archer is big on lifestyle, 'big, bold company vision', 'truly immersive' and, not surprisingly Virtual Reality (VR).
It's also attracting big bucks with United Airlines committing itself to a $1 billion order. In another SPAC deal, Archer is valued at $3.3bn and is also aiming for a 2024 Entry-Into-Service (EIS).
However, Archer is also facing a legal suit from rival company Wisk which alleges Archer stole its design. Since Wisk is a project from Google's founders, this could get very messy and more billions for lawyers.
So what is Archer's aircraft?
It's a 100% electric, fully autonomous and carrying two passengers, with wings that give it a load/drag ratio of 11.3:1 (for reference, a C172 is about 9:1), has range of 60 miles and a top speed of 150mph.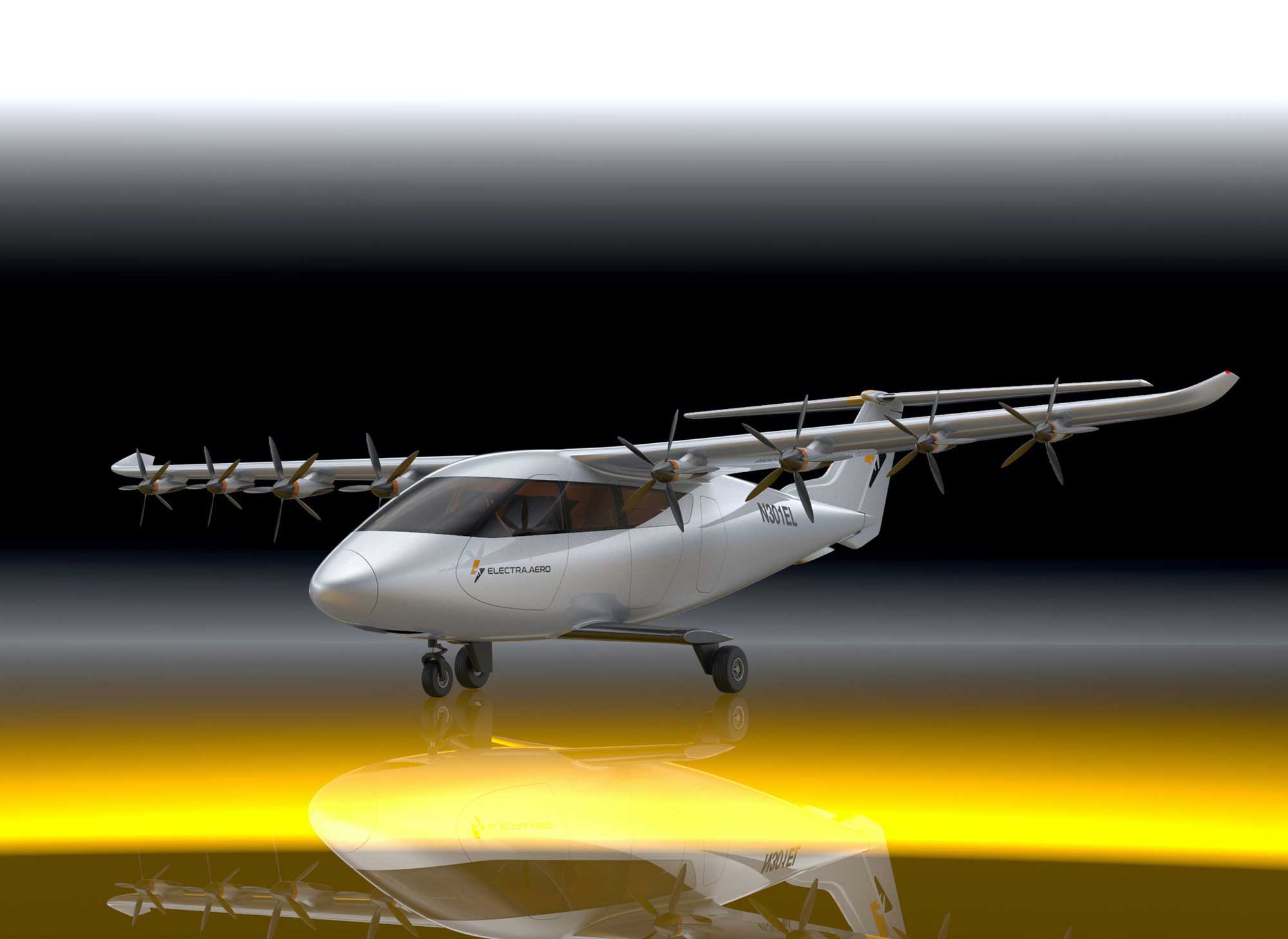 Electra's rooftop hybrid
Two issues cannot be dodged by electric aircraft developers: the amount of power required for takeoff and the range that's left once in the cruise. Battery power on its own just doesn't cut it, at least not yet.
So Electra's concept, also announced in the last few days, looks promising in that it deals with both problems.
First, it's not vertical takeoff and landing but uses the smallest runway possible – short enough to operate from some rooftops. What aviation regulators will say about that is a different matter.
To combat the range issue, there's an onboard turbogenerator to recharge the aircraft's batteries enroute. It's a hybrid, in other words.
The Virginia, USA based company says the aircraft is designed to carry up to seven passengers and a pilot as far as 500 miles while operating out of areas shorter than a soccer field, including rooftops and parking lots.
It uses what Electra calls 'blown lift' technology where the electric motor-driven propellers blow air over the entire span of the wing and its flaps to give energy-efficient takeoff and landings at speeds below 30mph while cruising at higher speeds up to 200mph.
Electra says it is aiming for a commercial aircraft to be certified in 2026 under Part 23 of US regs, entering into commercial service by 2027.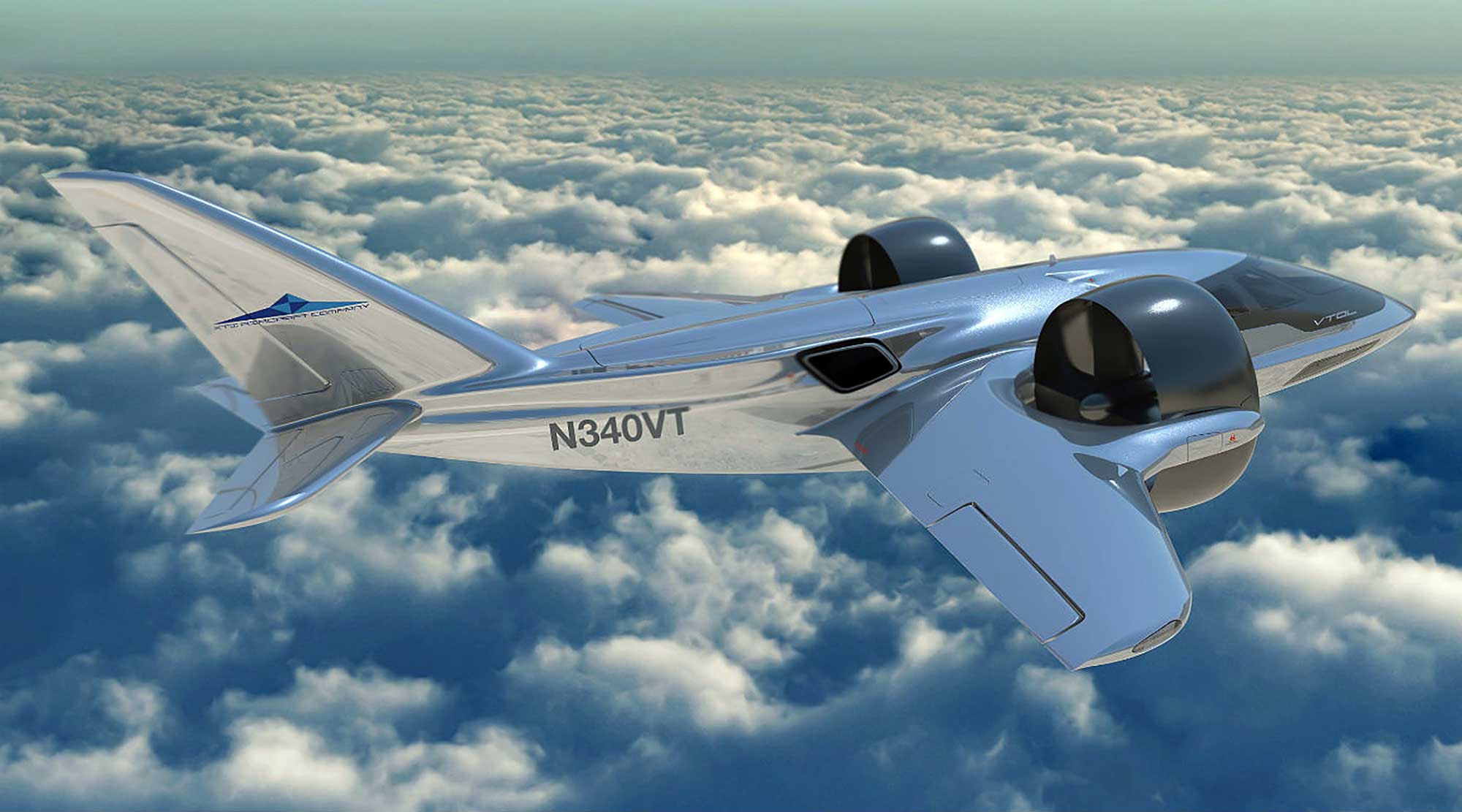 XTI gets its ducts in a row
Straight from the set of Thunderbirds Are Go! the XTI TriFan 600 is a hybrid-electric VTOL with speed and range.
Like the VA-X4 and Archer Maker, the XTI also has wings but the propulsion is provided by three ducted fans – one on each wing and the third in the rear of the fuselage where there's also a GE turbogenerator.
Performance is by far the best of the bunch with a max cruise speed of 300kt, cruise altitude of 29,000ft, a VTOL range of 650nm or if a conventional takeoff and landing are made on a runway, the range is 1200nm. It can carry a pilot plus up to 5 passengers.
Pre-orders for the XTI have reached $1.3bn, according to Xeriant, a new aerospace technology and advanced materials holding company which has just gone into a joint venture with XTI.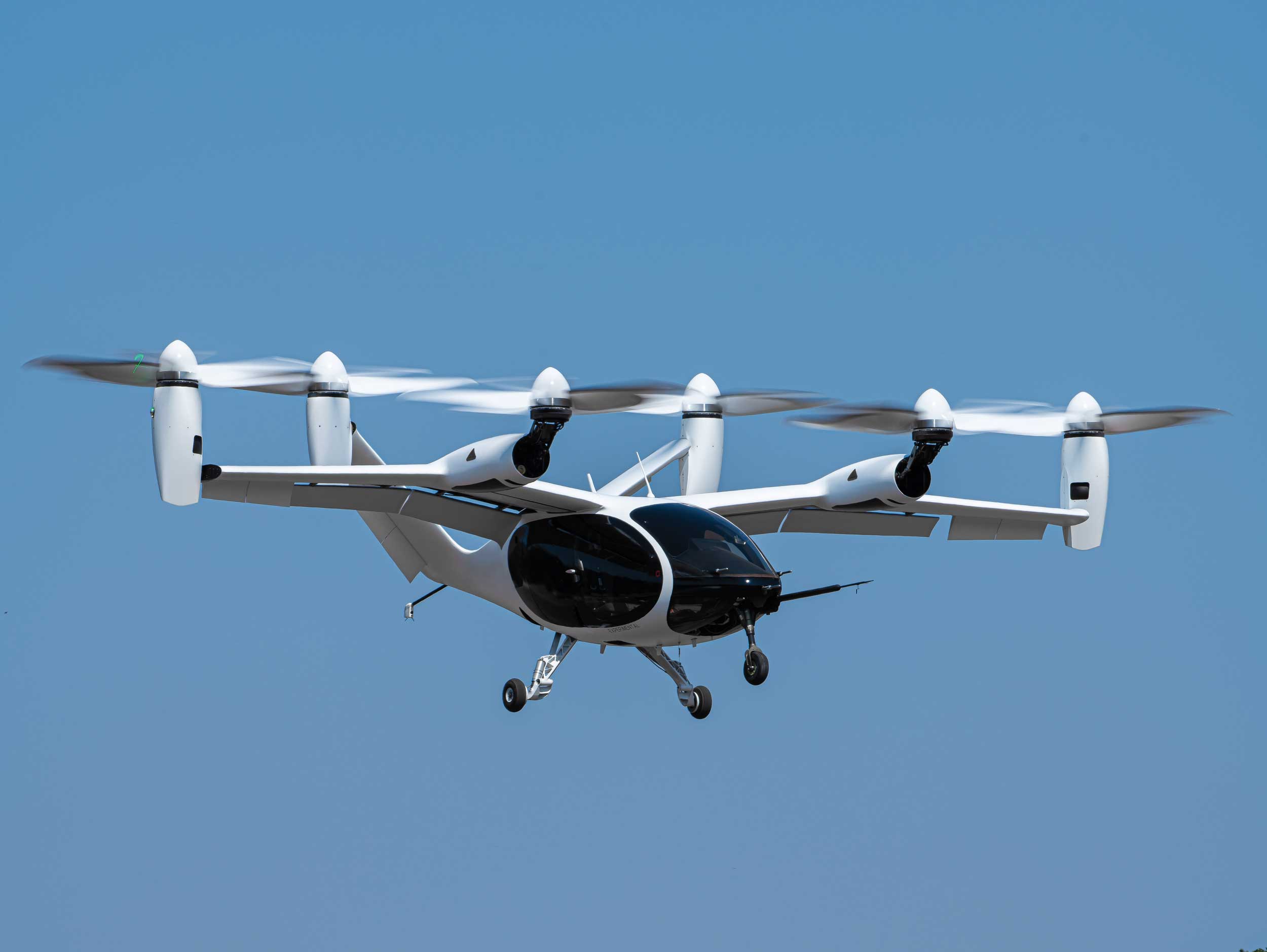 Joby for Europe?
Toyota-backed Joby Aviation, whose eVTOL has caught the attention of support of the US Air Force, has also turned into a SPAC with Reinvent Technology Partners for a valuation of $6.6bn.
Some of that money will go into a 450,000 sqft factory to build its aircraft. That's where Toyota's expertise in manufacturing comes in so there's a good chance this will see the light of day with EIS planned for 2024. Joby is already working with the FAA on type certification.
Joby Aviation's founder and boss, JoeBen Bevirt, has recently said that while North America will be the launch market, with a focus on Los Angeles, Miami, New York and San Francisco, Asia and Europe will "also have an early presence".