Piper Aircraft's newest aircraft, the M600 single-engine turboprop, is making its European debut at AERO 2017 which is being held in Friedrichshafen, Germany this week.
EASA certification of the aircraft is "imminent" according to Piper CEO Simon Caldecott, but "it's not good enough" that the process has already taken nine months when other countries, including Australia, Brazil, Canada and Mexico take just 30 to 60 days.
The M600 received its US type certificate from the FAA last year, and the Florida company had delivered 24 M600s to customers by the end of 2016. This sales success, plus growth across Piper's training aircraft, the single and twin engine piston range, accounted for a 26.7% increase in aircraft sales in 2016.
The M600 on display at AERO was flown across the Atlantic via the Azores. The bigger wing and increased fuel capacity meant the aircraft did not have to be modified or fitted with additional ferry tanks.
The M600 will go on a three-month demo tour of Europe after AERO, covering six countries, and then continue to Africa and Asia. Caldecott sees a growing market for the M600, especially now that EASA has approved commercial operations in IMC for single-engine turboprops.
"The M600 is the perfect aircraft [for these ops]," said Caldecott. "It's priced a lot less than our competitors."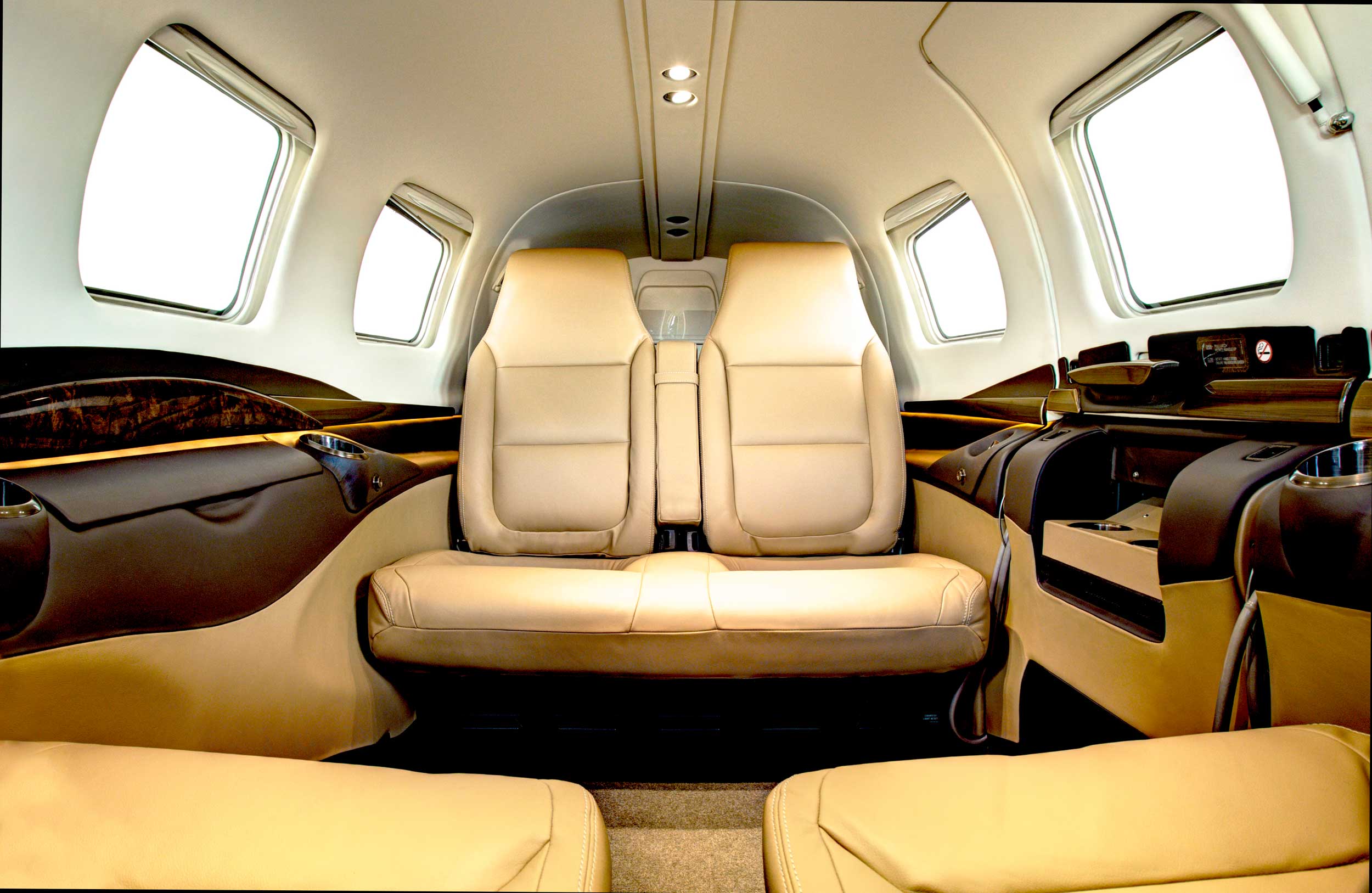 Personal Expression
Piper has also launched a $22,500 personalisation package for the M600 which it calls 'Expression', badged 'EXP'.
Customers can travel to Piper's HQ at Vero Beach, Florida to work with a design consultant to choose colours and materials. There's a choice of interior and exterior schemes including
Custom ceiling bezels
Leather wrapped yokes and cockpit assist handles
Seat pattern styles
Embroidered or embossed logos
Customised threshold and cockpit plates
Personal customer logos
Predetermined or newly developed paint schemes
EXP branding.
Piper is also offering Tumi luggage to provide a custom baggage set designed to match the interior trim. Each customer will receive two, light weight, polycarbonate luggage pieces.
5-blade Hartzell prop option
The US authority, the FAA, has approved a Hartzell five-blade composite swept tip propeller designed specifically for the Piper M600. It features thin, maximum efficiency airfoils giving increased performance, less vibration and "stunning ramp appeal".
The Hartzell prop's carbon composite blades have an unlimited life certification and are claimed to be five to ten times stronger than similar wood core blades. They have a stainless steel shank, nickel cobalt leading edge, and a mesh erosion screen for FOD protection.