This year Europa Aircraft is celebrating the 25th anniversary of the flight of the first production aircraft.
The British company has launched a range of limited edition merchandise to mark the occasion, and the Europa Owners Club is staging a 25th Anniversary Fly-in at Turweston Airfield on 23 June.
The Europa was designed by British pilot Ivan Shaw and more than 1,000 of the kits have been sold, with hundreds of completed aircraft flying around the world.
"There have been many highs and lows over the last 25 years, but Europa's story is a great one, with an amazing heritage and a positive future," said Swift Technology, the company which took over Europa Aircraft in 2008, when it was on the verge of closure.
The idea behind the Europa was to produce an aircraft that made flying affordable and possible. The original model was what's now called the Europa Classic, with monowheel landing gear (similar to many gliders) and wings that could easily be rigged by  acrew of two for easy transport.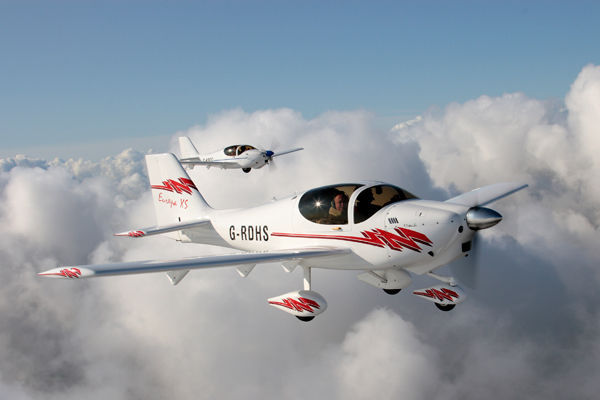 Since the 1993 flight of the first home-built aircraft, Europa has developed other versions including the Europa XS and XS Trigear, which used conventional undercarriage. The XS was also easier to construct with pre-formed hollow wings which reduced build time considerably. There's also a motorglider version.
Currently, Europa Aircraft is working on a Light Sport Aircraft (LSA) version.
The Europa Club is combining a fly-in, BBQ lunch, its AGM, a presentation by Ivan Shaw and its Annual Dinner at Turweston Airfield, EGBT, on 23 June 2018. More here