Norwegian company Equator Aircraft is getting ready to give its hybrid-powered P2 Xcursion amphibious aircraft its maiden flight.
The Xcursion is driven by an Engiro M97 electric motor producing 130hp (97kW) and mounted on the tail. It receives power from a Li-ion battery charged by 60kW generator being driven by a 76hp (57kW) Wankel internal combustion engine.
It's not just the powertrain which is innovative. The carbon fibre and kevlar composite hull is designed for low drag while on the water, and the low 'floatwing' means less high-drag structural support is required (than for a high wing amphibian).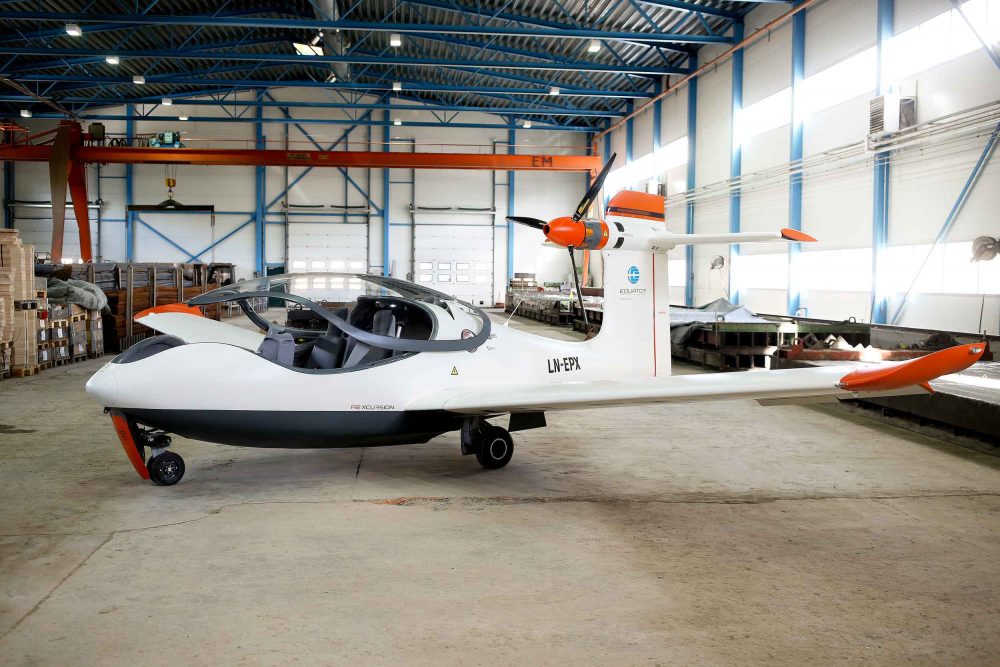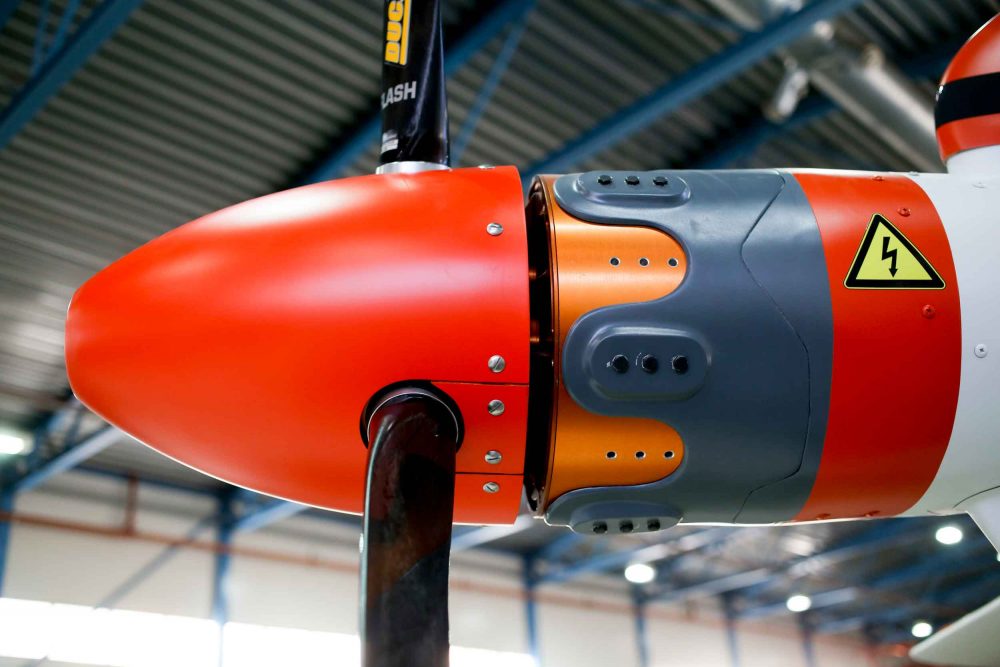 It's also fitted with a fly-by-wire control system that removes the need for a foot-operated rudder. Instead, the pilot twists a motorcycle-like throttle on the top of the control stick to operate the rudder. That'll take some getting used to!
Equator CEO Tomas Brødreskift said, "We imagine hybrid bio-based technologies as a bridging technology, to provide green flight but still have suitable long range capability.
Quick Spec
Equator Aircraft P2 Xcursion
Seats 2
Max take-off weight 750kg
Useful load 240kg
Max cruise speed 130kt
Eco-cruise 118kt
Stall 48kt
Range 845nm
Electric motor Engiro M97
Generator Engiro G60
Engine WST KKM Wankel, diesel
Prop Duc Flash
Avionics MGL iEFIS