French startup Elixir Aircraft has topped 100 orders for its new two-seat trainer, which is expected to gain initial VFR type certification from the European Aviation Safety Agency (EASA) in 2020.
"Our 4th generation light aircraft, the Elixir, is attracting more and more pilots!" said a spokesperson for Elixir.
"We are pleased to announce that more than 100 Elixirs are now booked! Numbers 99, 100 and 101 are for the Aéroclub de Boulogne-Billancourt, a major player in the St-Cyr-l'Ecole aerodrome in the Paris area."
Elixir Aircraft is aiming for certification under the new CS-23 'lighter touch' regulations introduced by EASA in 2017. It has opted for this standard rather than, say, Light Sport Aircraft, because CS-23 is not only valid around the world but also paves the way to future versions of the aircraft.
These future aircraft include an IFR-equipped version for advanced training, particularly of commercial pilots, and also a more powerful version equipped with a 140hp Rotax 915iS engine.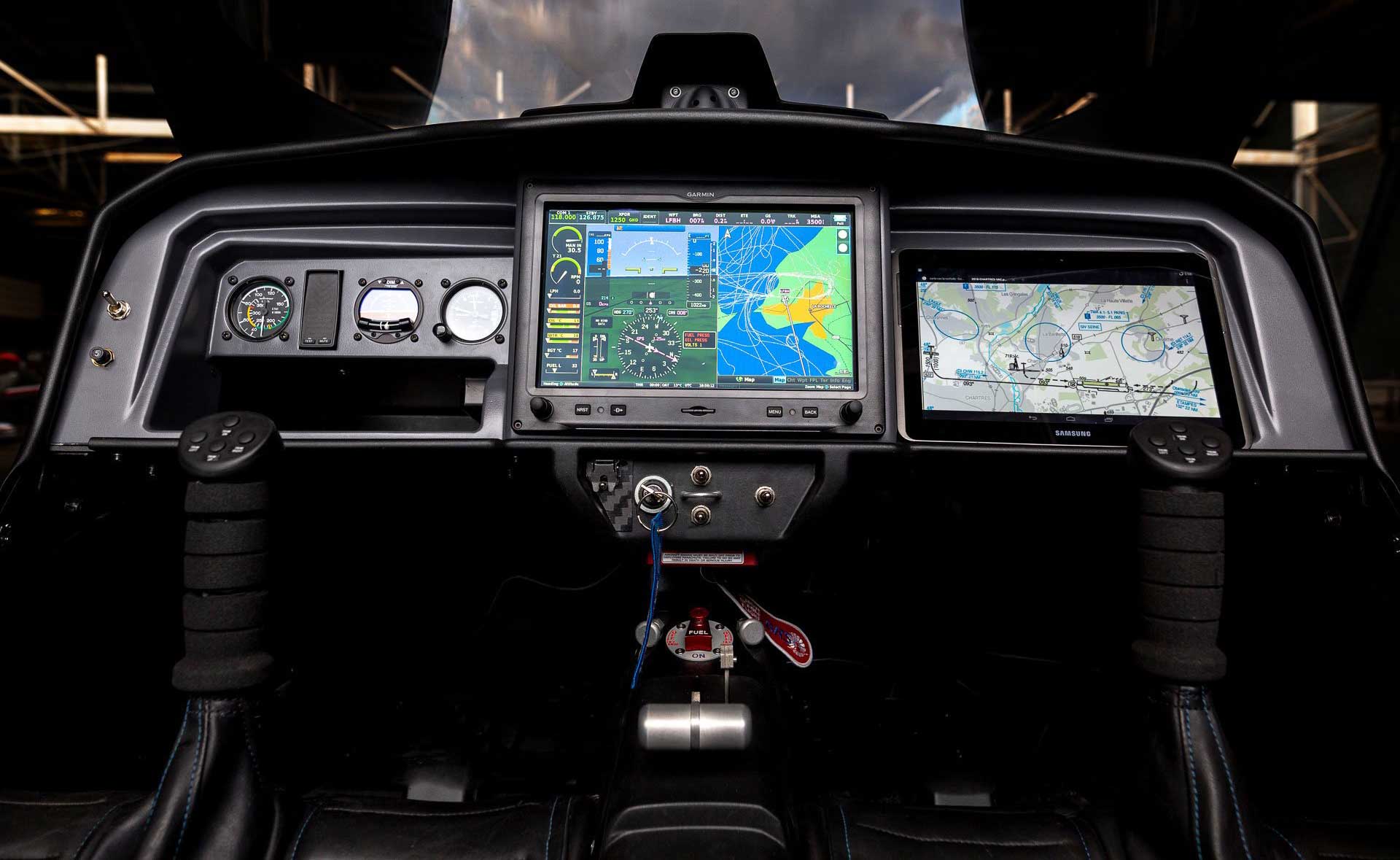 The Elixir is a clean-sheet design with the aim of producing a modern aircraft with the latest production techniques – in this case, borrowed from advanced yachting, called 'OneShot'. The aircraft has just 600 individual parts as opposed to the 15,000 common in this size of aircraft, claims Elixir.
"OneShot is a technology that has been used in competitive sailing for more than 15 years," explains Elixir. "This technique consists in designing and manufacturing complex elements (such as a wing) without complex structural assemblies.
"For example, the Elixir wing is made without ribs or stringers. Traditional mechanical assemblies such as screws, rivets and glues are no longer required.
"Elixir Aircraft is the first company in the world to design a complete wing (the entire wingspan) entirely in OneShot. The fuselage, canopy arch and control surfaces (ailerons, flaps and daggerboard) are also made in OneShot."
Elixir Aircraft is the brainchild of Arthur Leopold-Leger, an aerospace engineer, pilot and keen sailor, and now CEO of the Périgny, Charente-Maritime based company. In charge of operations is Cyril Champenois, also an aerospace engineer who met Arthur when they studied at Kingston University in London, UK. Former Dynaero engineer Nicolas Mahuet is in charge of the aircraft's design, and a keen glider and microlight pilot.
FAST FACTS
Elixir (VFR version)
List price: 150,000 euro
Seats: 2
Luggage: 25kg
Fuel (mogas, avgas or UL91): 110 litres
Speed: 130kt @ 75% power
Endurance: 7 hours
Engine: Rotax 912iS producing 100hp, MT propeller
Avionics: Garmin G3X flightdeck, Garmin radio and transponder
Safety: BRS whole aircraft parachute