Flight tests have started of the Bye Aerospace two-seat all-electric eFlyer fitted with the Siemens SP70D motor that will be used in production aircraft.
Siemens is providing the electric propulsion system for the eFlyer 2 and the SP70D, weighing 26kg (57lb), has a peak rating of 90kW (120hp) and a continuous power setting of 70kW (94hp).
"During the prototype eFlyer 2 flight tests that began on 17 July, the new Siemens production motor met or exceeded expectations in all performance indicator areas," said George E. Bye, CEO of Bye Aerospace.
"These important tests are validating the eFlyer's operating economy, efficiency, and performance while producing no CO2."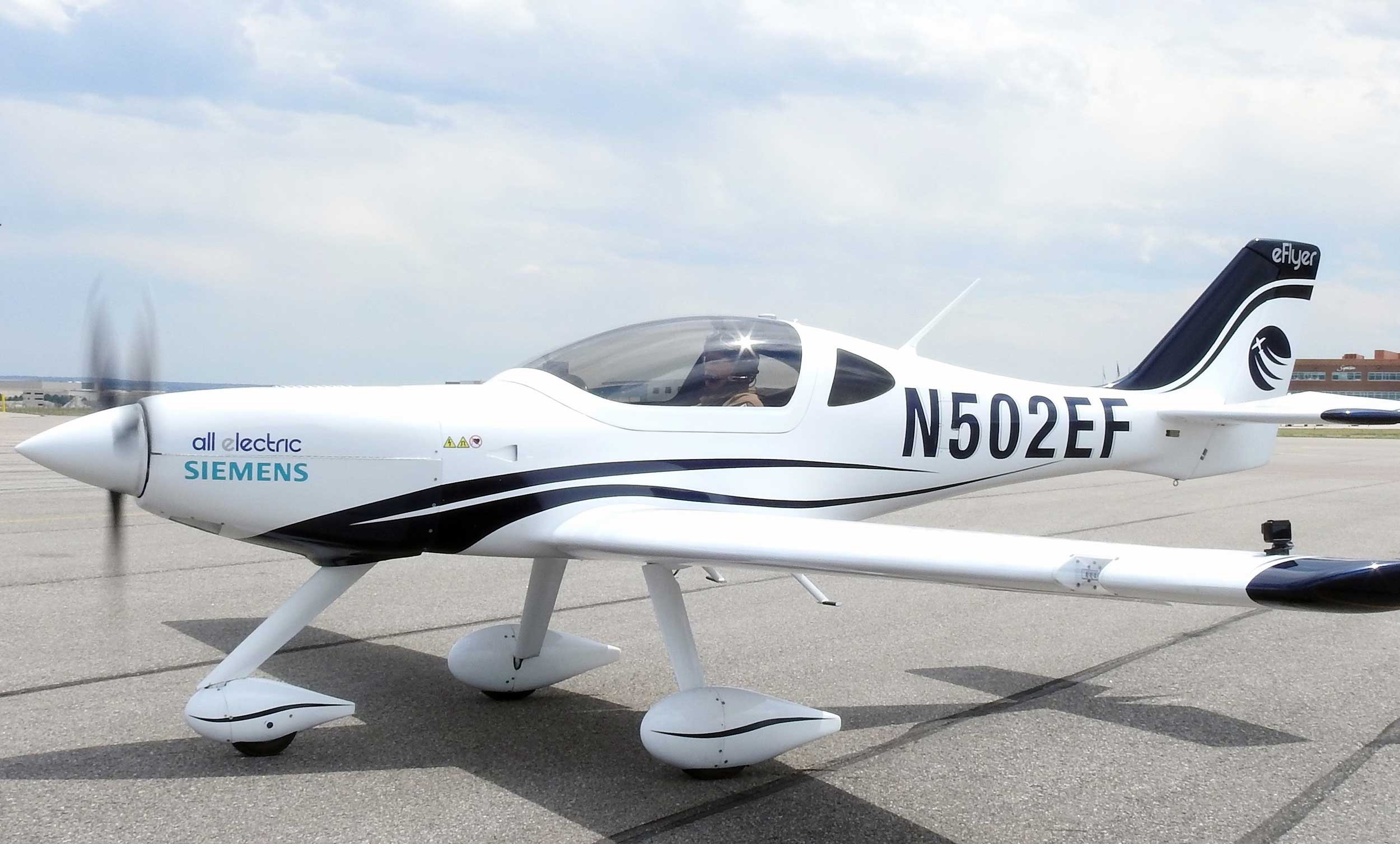 The eFlyer family of aircraft, beginning with the eFlyer 2, aims to be the first FAA-certified, practical, all-electric aircraft to serve the flight training and General Aviation markets.
"Every time the Bye Aerospace team hits another milestone, we are just amazed at the rate of progress and professionalism that they display," said Olaf Otto, Head of Siemens eAircraft business unit.
"We are excited to see the aircraft in operation for the first time with the SP70D and look forward to continuing the joint path to certification."
In addition to the new Siemens production motor, other modifications to the eFlyer 2 prototype included an additional battery pack, a new three-blade developmental propeller from Hartzell among the propellers being evaluated, an updated cowling, new spinner, and a charger plug-in port.
Bye Aerospace